What if you could get customers to spend more time in-store, have a fun experience, create social proof for your brand, and willingly share it on social media—all without hiring more staff or spending much money?
It sounds too good to be true, right? And yet, retailers across the country are discovering it's not only possible, but easy.
This is the story of how Pigment, an independent retail story in San Diego, installed an in-store photo booth that supercharged their online marketing and customer experience.
A modern boutique experience
Pigment is known for their unique selection of home goods, potted plants, totes, sweets, and unique products from local artisans. Instead of rows of aisles, Pigment has designed a space as unique as the products they sell, where customers can hang out, discover products through interactive displays, and create memories.
It is, in a phrase, the "holy grail of experiential retail."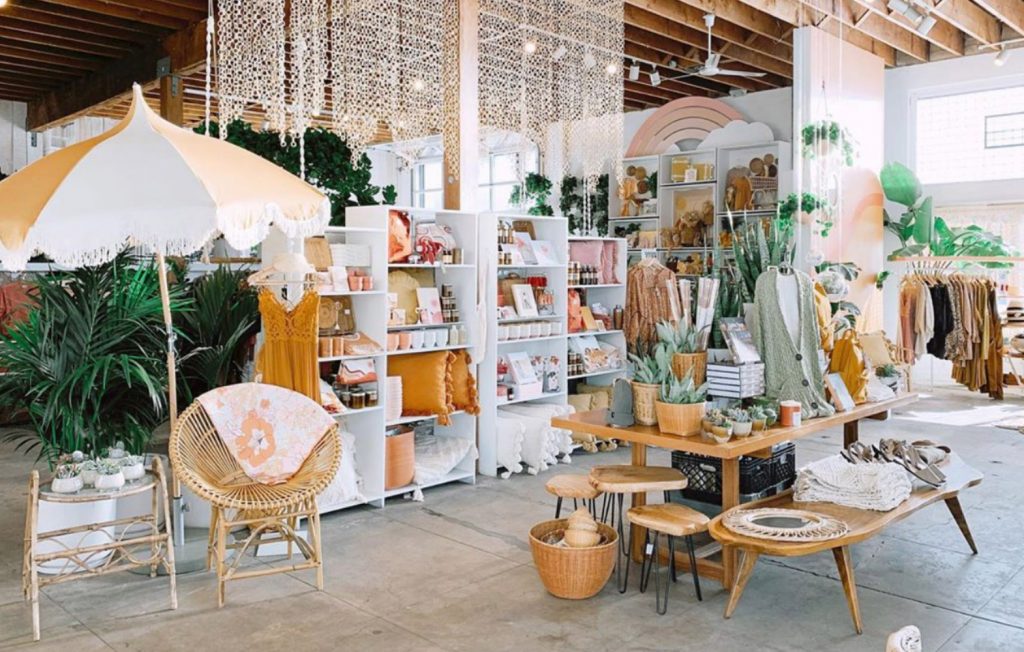 Everywhere you turn, there is a thoughtfully crafted arranged that tells a story about the products it contains. You can even sit down and build your own succulent!
We try not to put restrictions on ourselves. It's a retail playground where we pivot and turn as inspiration strikes.

Chad Anglin and Amy Paul
Yet in terms of customer engagement—measured in sheer volume of smiles, laughs, and online social shares—one interactive experience stands out the most: the photo booth hanging from the ceiling, set against a gorgeous, flowery selfie wall.
Customers are instantly drawn to the area, illuminated by the HALO selfie station and natural light from the windows nearby. You can see it in their eyes—they love Pigment and are are eager to take and share photos.
Not only does the in-store photo booth provide a fun and memorable activity, but it gives people a reason to tell their friends about Pigment and come back next time whenever they're shopping nearby.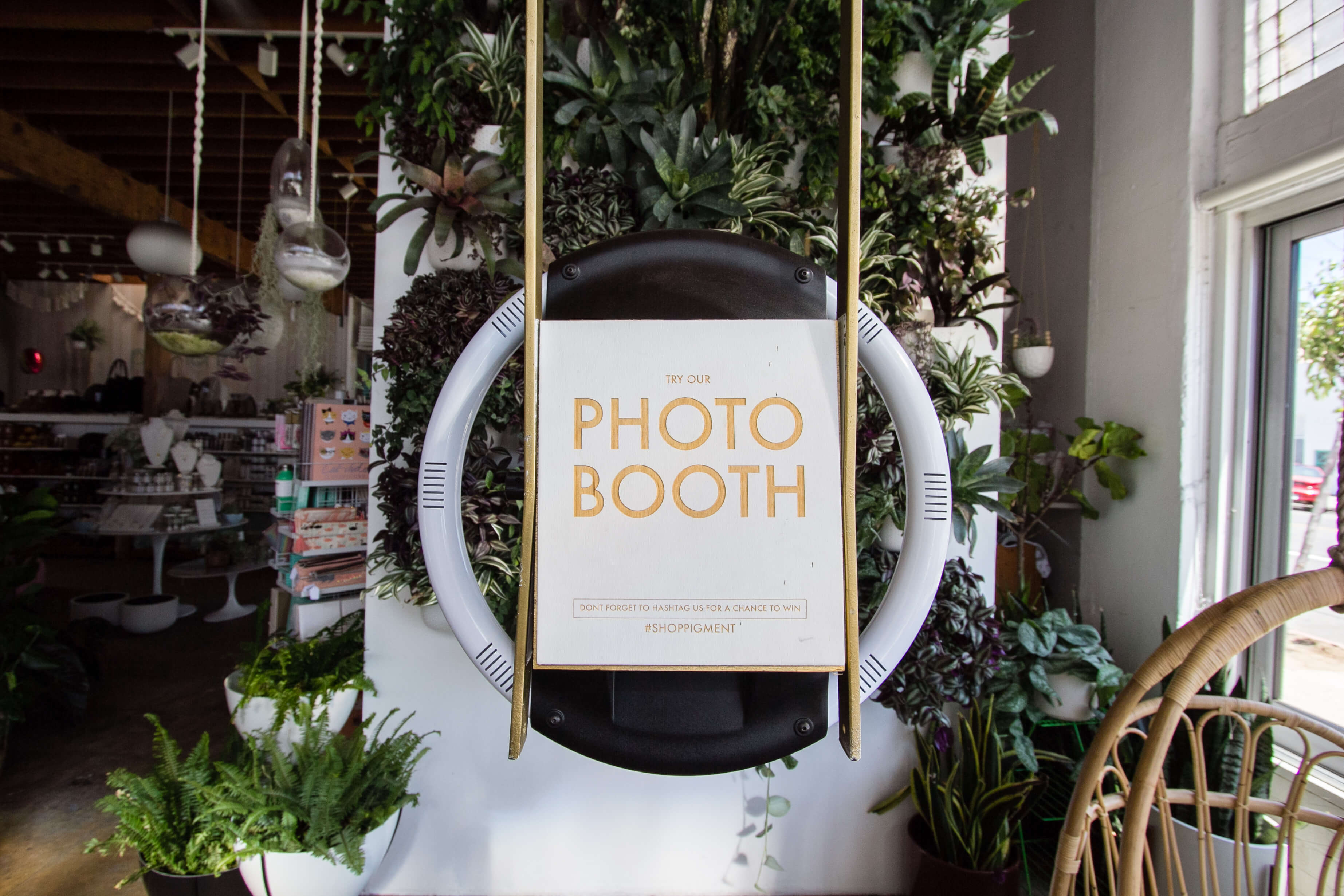 From in-store to the digital world
A permanent selfie station gives Pigment a way to express their brand online—with the help and endorsement of their loyal and fun-loving customers. After posing and previewing their image, participants are prompted on the screen to enter an email or phone number to receive it.
Delivering the photo digitally is key, because old-school photo booths that print strips don't cut it for marketing purposes. Prints get crumpled in a purse or at best—put on the refrigerator for the family to see. Photos captured on Simple Booth HALO get shared online to hundreds of friends, complete with your branded hashtag.
A new playbook that works
Modern consumers are more savvy than ever. Gone are the days when people would see something cool and share it online just for kicks. Now, everyone wants to make sure their posts stand out and get likes. A modern photo booth gives Gen Z a compelling reason to share and a natural context to express their brand loyalty.
People often will come here seeking out HALO specifically because they've seen pictures of their friends on the internet or on Instagram from the photo booth area.

Tiffany, Pigment, Operations Manager
The friendly, smiling photos with amazing lighting and an incredible backdrop provide compelling social proof that Pigment is a place you must visit.
A constant stream of customers taking pictures throughout the day and sharing them on social media means word-of-mouth for Pigment online that will draw new visitors. Those visitors will shop and enjoy the in-store photo booth, too—creating a virtuous cycle of growth.
Customers come back for more
As the seasons change, Pigment puts up a new, creative backdrop in the photo booth. That gives customers a reason to come back and take new photos. The result is an increase in customer loyalty and return visits, on top of all the other benefits.
It's clear that having an in-store photo booth or selfie station is a win-win for customers and retail brands alike. Shoppers are given a place to create memorable, shareable content for their social networks and the business gets a huge boost in their marketing.
Seize the opportunity
It's not just Pigment or boutiques that have the potential to supercharge their marketing with an in-store photo booth. With a little planning and creativity, any retailer can do the exact same thing for stunning results.
At Simple Booth, we help tons of companies from many different industries implement photo marketing strategies every day. For many of them it's a total game-changer. Contact us today and we'll help get you started!
Are you ready to learn how you can use Simple Booth HALO to create a consistent, powerful new marketing channel for your retail store?