When setting up your photo booth, it's easy to spend most of your time and attention on designing the layout, since that's the what your user will take home, share on social media and view again later. But like most marketing activities, it's equally important to look at your user's journey and experience throughout the entire photo booth process.
When people see a photo booth, they instantly get a rush of excitement to step in front of the camera. This is your time to shine, increase your brand awareness and make your user's experience of the booth even more memorable.
Below are our favorite customizable features that can really make your photo booth experience stand out if you get them just right.
Garnish Your Gallery
Customizing the online Gallery is one of the top missed opportunities for setting up photo booths.
As a Simple Booth user, you can create a new Gallery for each event to group your photos, then set its title and one or more hashtags to show on social media with every post. In addition, you can set the privacy level. If you want your photos to get the most exposure, making them public is a good idea. If you're hosting a more private event, then you guessed it–making your gallery private is a smart move!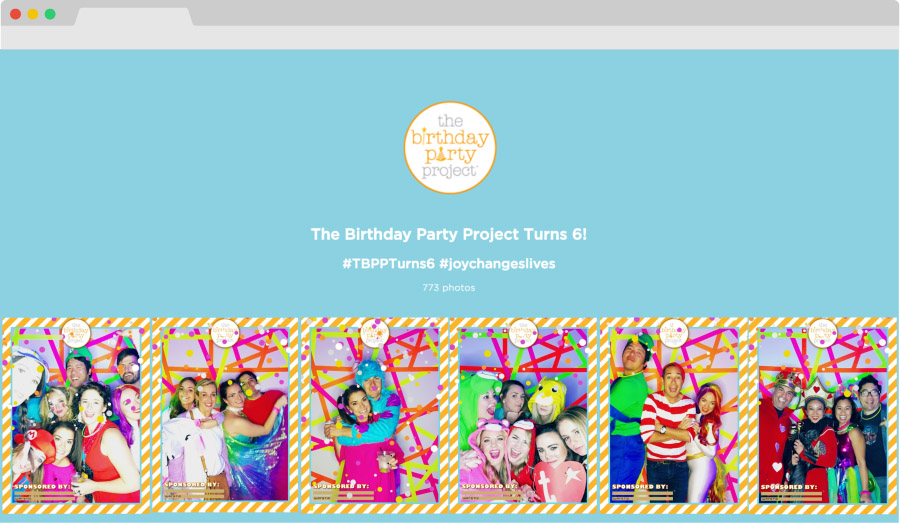 What not everyone realizes is if you have a plan with upgraded Gallery features, you can set a banner or logo at the top and bottom of your Gallery, each of which can link to a different website. This is a great way to recognize sponsors of the event or create a call-to-action with a landing page.
Don't forget to send your background and text color for the Gallery, too! These work best if you use transparency in your top and bottom graphics to let the background color flow through.
Access these settings from the Galleries tab on your dashboard.
Curate Your Colors
The Colors panel allows you to choose a color theme for the photo booth. The colors selected will appear throughout various screens participants see while they're taking, editing, and sharing their photos. This is the perfect opportunity to expand brand awareness by adding branded colors to your photo booth.
Style Your Start Screen
Within the Start Screen panel, all Simple Booth apps allow you to select which camera you'd like to use (front or back) and customize the number of seconds the booth will count down before taking pictures. Some plans allow you to upload a custom background image or video to replace the default "Tap To Start Booth" text.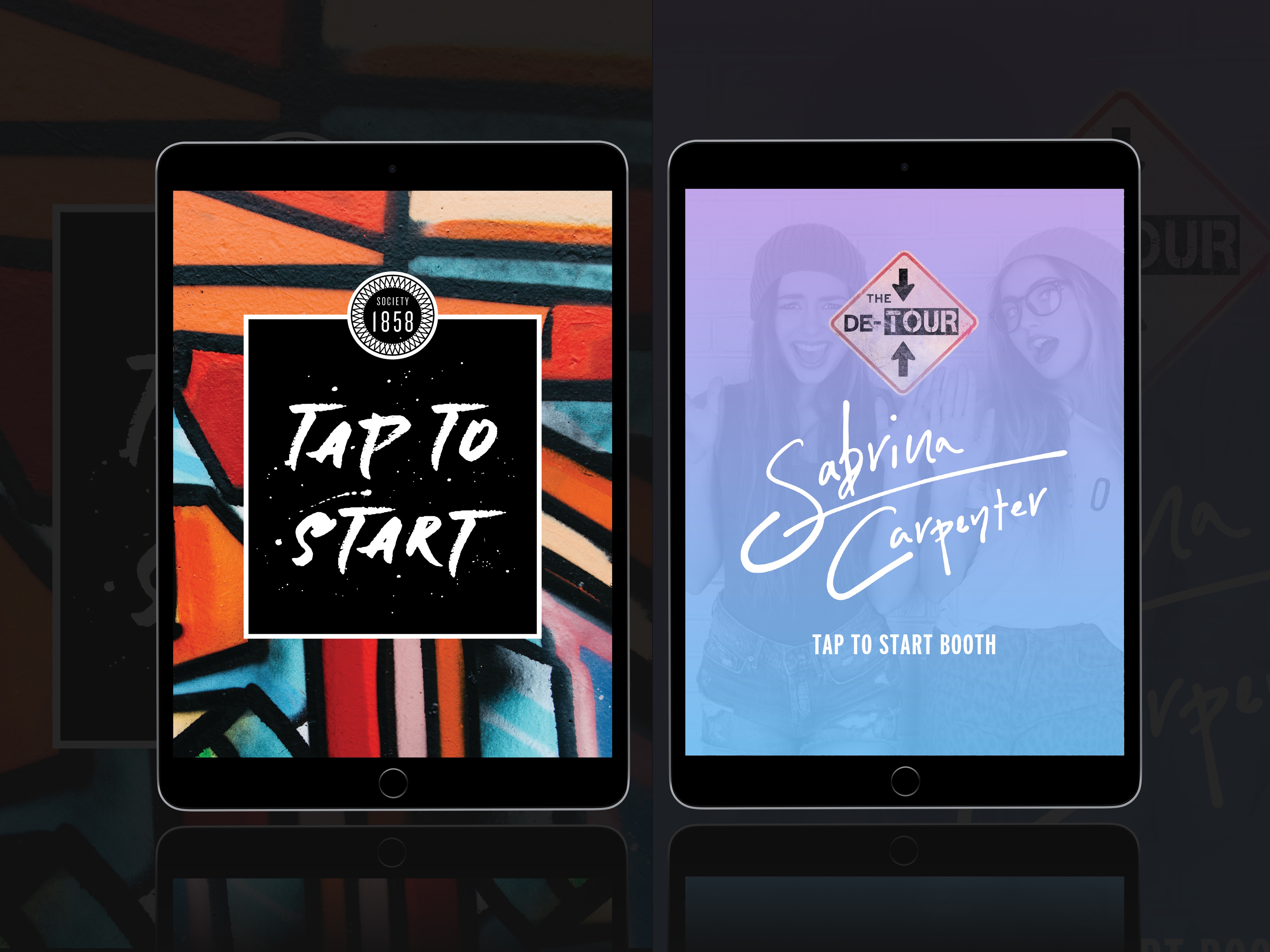 Is your event themed or are you celebrating something special? The perfect message can be just what guests needs to get jazzed up for their photo session.
Double Down on Design
The Design panel enables customization of the photos that your participants will receive. Across all Simple Booth apps and tiers, you can pick the type of layout, choose a special crop like square for Instagram on photos, add an optional default filter effect and insert a logo.
Higher tier subscribers can also add an overlay or margins background to the layout. Overlays are similar to watermarks: rather than appearing next to the photo, the graphics will be displayed over the photo itself. One benefit of using an overlay instead of a logo is to avoid the chance of the logo being cropped out when users post to social media, especially to Instagram which crops square.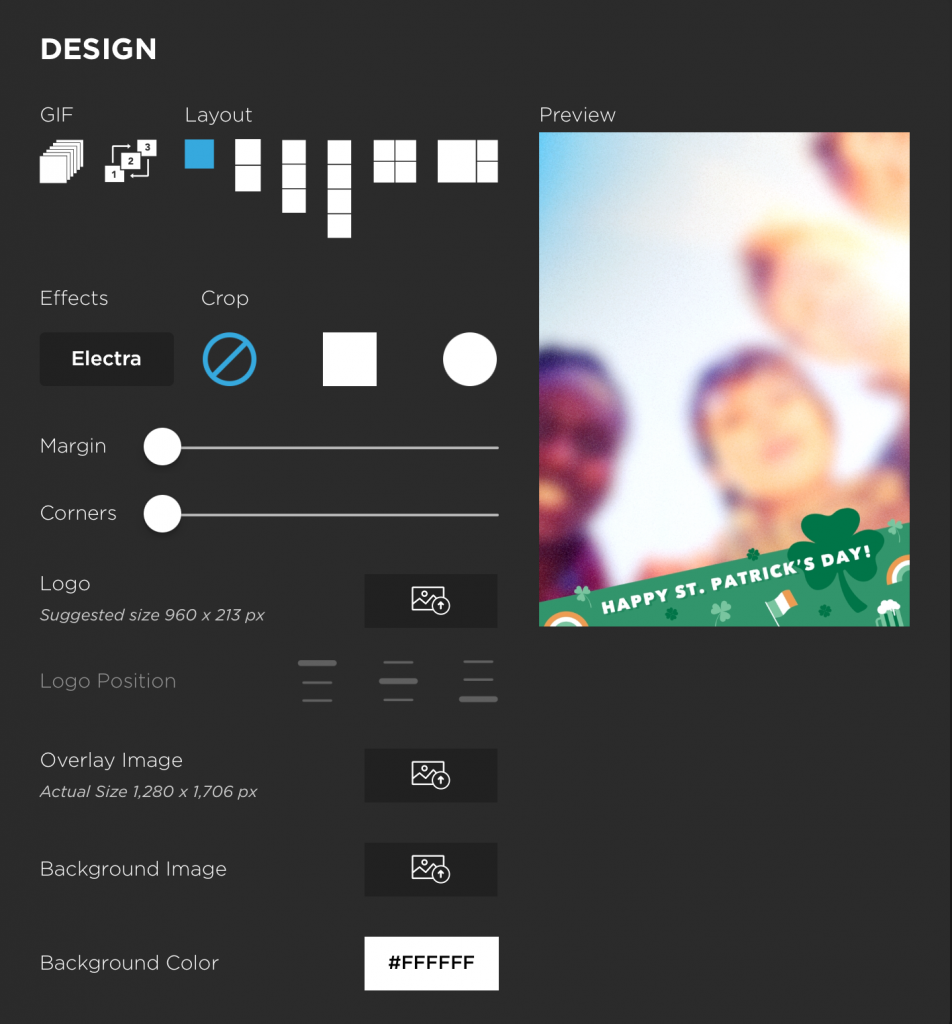 If you plan to print at your events, we have printing resources available to help make sure your photos print perfectly from almost any type of photo printer.
Enable the Editing
As the photo booth owner, it's up to you to choose what editing tools are available to participants. After they finish taking pictures, you can choose to give them many, some or no editing options. If you aim for a consistent look for your photos or want to streamline the time each session takes, we recommend reducing the number of tools available.
Allowing guests to make edits is a fun way to allow your participants to get creative with their photos. This feature gets them excited to create exactly what they like, which in turn, makes them more eager to share. Many users allow guests to edit filters or add props to keep sessions fun yet simple.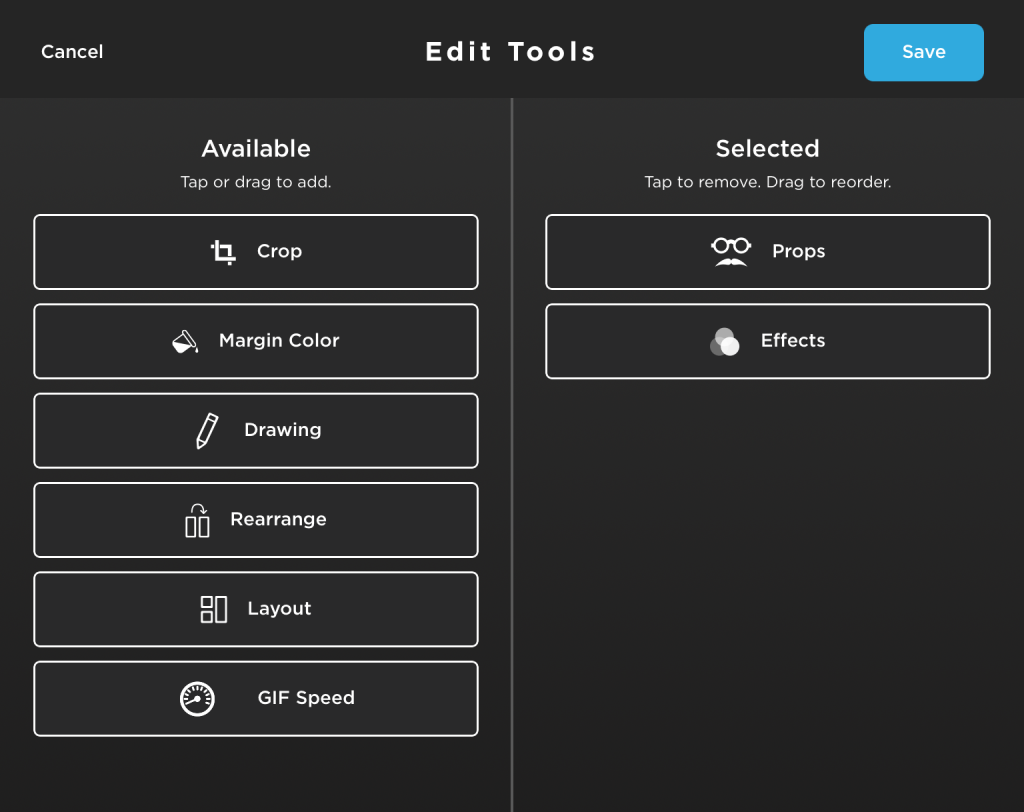 Set it to Send & Share
Simple Booth always includes options to let your participants get their photo fast by text message or email. Their link to the photo will also include sharing options for Facebook, Twitter and Instagram.
Business plans allow message customization that is sent out along with the picture, including fully customizable HTML emails, even customizing the email address that pictures will send from. While it takes a bit of work to set up the first time, it pays off for your brand for future uses again and again.
A Note About Instagram
Instagram is a protected platform, which means we can't upload photos directly as a 3rd party. To get around that, we provide a way for participants to receive an image or video file in the correct format that they can download to their phone and upload to Instagram. In our native Simple Booth iPhone app, there is a fast-app-switch built in that is the slickest way to share to Instagram.
Don't Forget Data Capture
With an incredibly high opt-in rate, this is one feature you can't pass up if you're using a photo booth for marketing. Simple Booth plans have various Data Capture options, ranging from first name and email address to custom data fields.
Want to capture someone's email address or Twitter handle? Easy! Just create the desired field and turn data capture on. This screen will appear before guests can edit or share photos. Toggle the fields you'd like to collect on and download the information at the end of your event from your Analytics dashboard.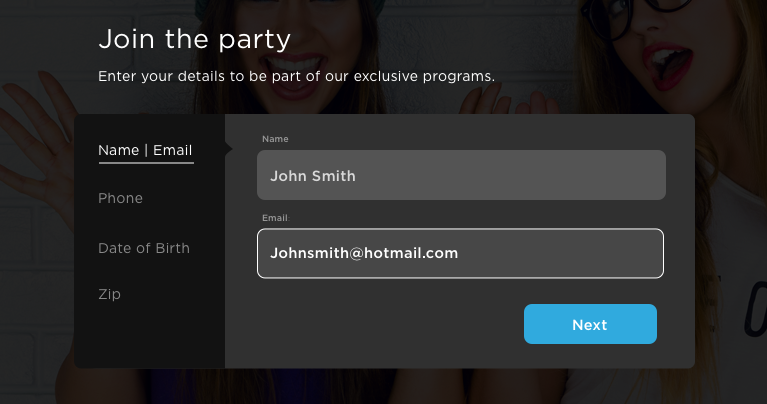 Now you're ready to create a more enjoyable journey for guests-from start to finish. Customize the photo booth experience to your specific event, brand, or activation by utilizing presets that make a lasting first impression. We guarantee both you, and your guests, will be thrilled with the results.
At Simple Booth, we're passionate about great photo experiences and we want to help you make your next photo booth stand out. Ready for a world-class photo booth solution?
Learn About HALO