A great photo booth theme can help make your photo booth stand out and create an immersive experience for guests. That's why we've expanded our creative team to make you awesome graphic packs and content for all your events: birthday parties, baby shower, New Years Eve. and more!
Simple Booth already offers over 80 original themes for holidays and special events, and the list keeps growing. Our free library includes 47 holiday themes, 9 seasonal themes, 8 wedding themes, 7 birthday themes, and more.
Preview Themes in the App
Every time you use Simple Booth apps, you can select a new theme to make it a fresh and fun experience!
And it's never been easier. We've launched an in-app photo booth Theme Browser to search by tags and preview the best theme options for your event. This shows you how your Start Screen will look with the theme as well as how the photos will be framed on still photos, layouts, and other image or video formats.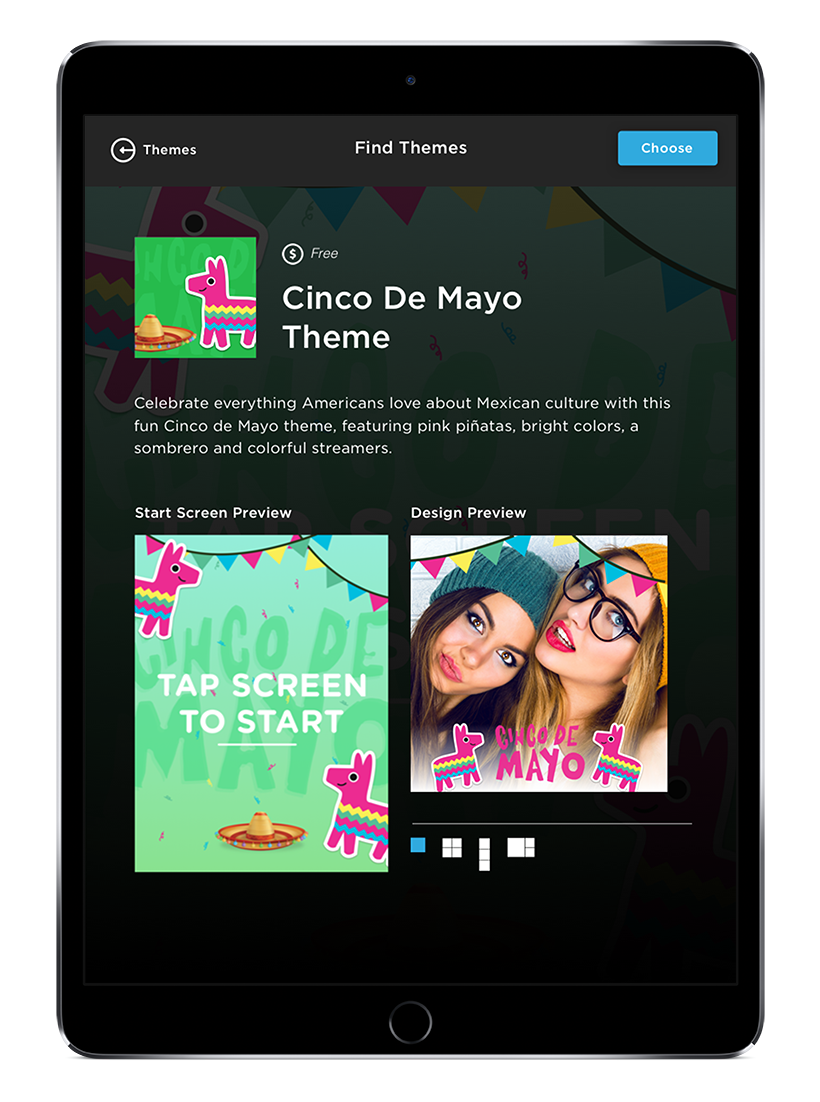 Mix & Match Digital Props
We also offer an exciting digital props feature. It's the fun of traditional photo booth props without the hassle. No longer do you have to lug tables with you to events, try to keep people from running off with your props to the dance floor, or worry about cleaning up the mess afterward. Instead of dealing with the chaos of handheld props, you can go 100% virtual and participants will have just as much fun.
Digital props are free to use and come in packs of 10-20 graphics each. All of the prop designs are original illustrations crafted exclusively for our apps by talented artists. After capturing a series of photos or GIFs, participants can drag and drop the digital props onto their faces. Simple Booth apps will automatically track the face through each frame and digitally superimpose the prop.
Here is an example of digital props that come in our Classic Prop Pack, inspired by traditional photo booth props and modern digital filters.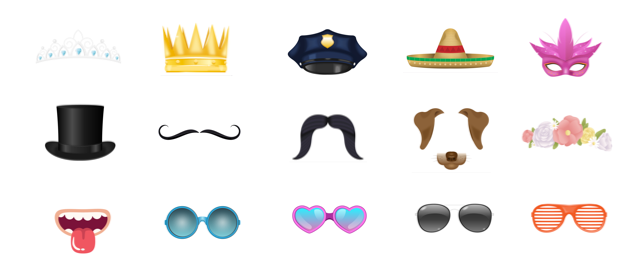 After we have a polished library of free props and themes for you, we'll design premium options available as part of a content store, so you'll never run out of great new content to choose from.
Premium themes will include logos and templates for weddings, birthdays, anniversaries and more! Imagine how simple it will be to set up a photo booth for all of life's biggest moments.
Switch to a Digital Backdrop with Green Screen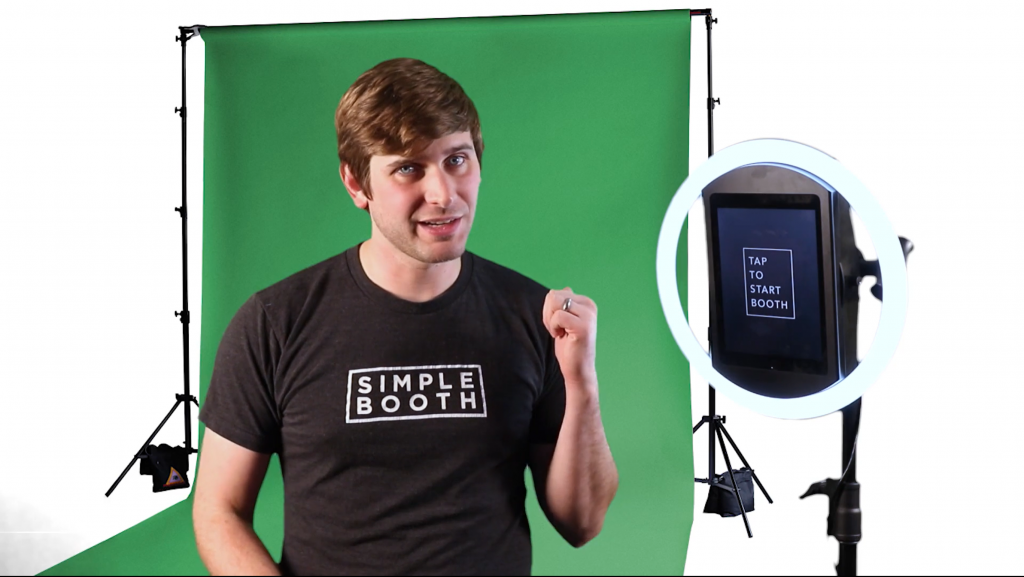 Love the idea of replacing your photo booth props with digital ones? Why not take it a step further and make the same move with your backdrop.
Simple Booth HALO® app supports digital background replacement using a green screen or a blue screen. To learn more about this exciting feature check out this post in our resource center: How To Use Chroma Key And Digital Photo Booth Backdrops In Simple Booth HALO®