Introducing
A new way to take pictures
Our new virtual photo booth app can deliver a branded, digital photo experience to all your customers, fans, or event attendees.
View Plans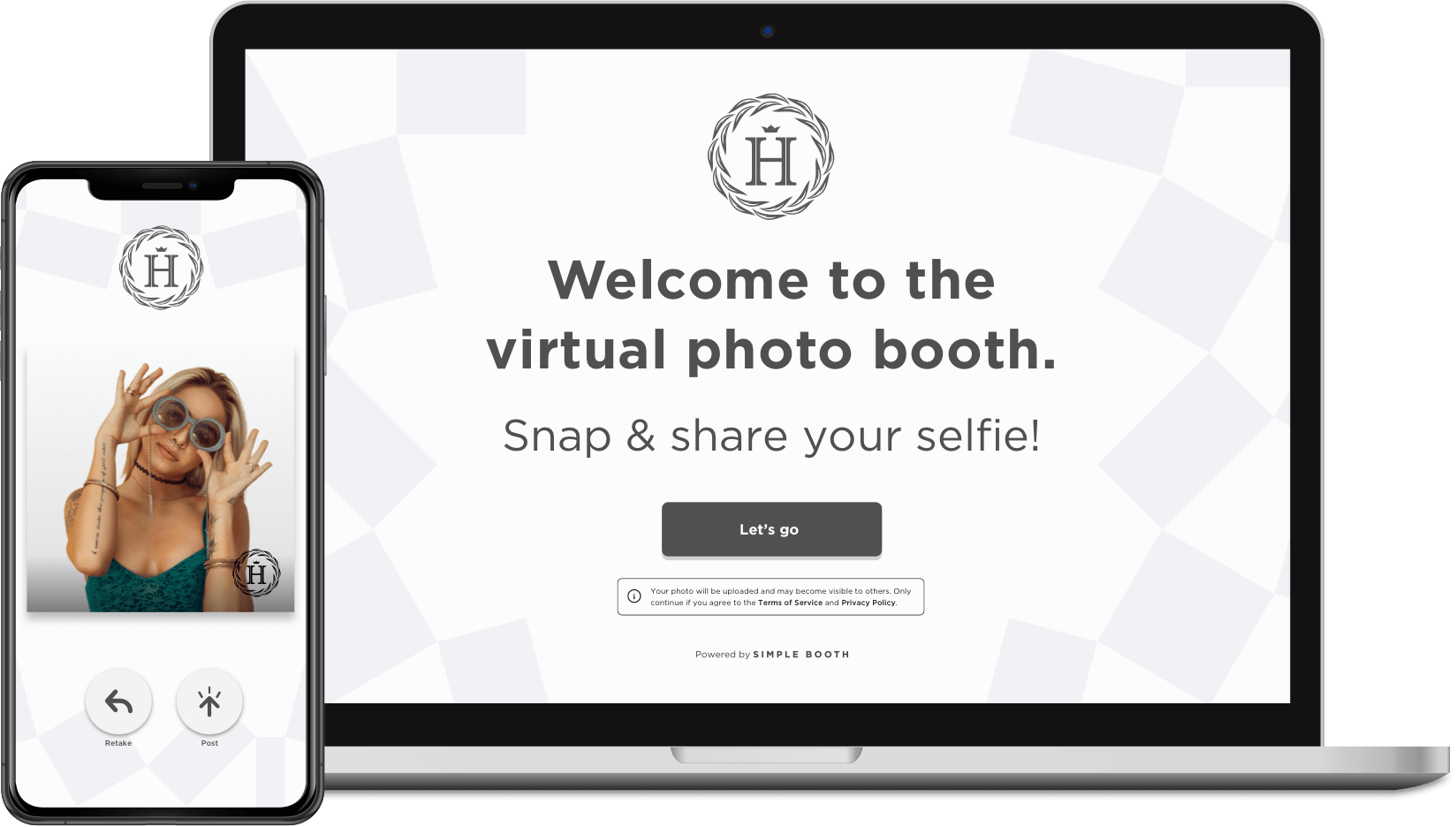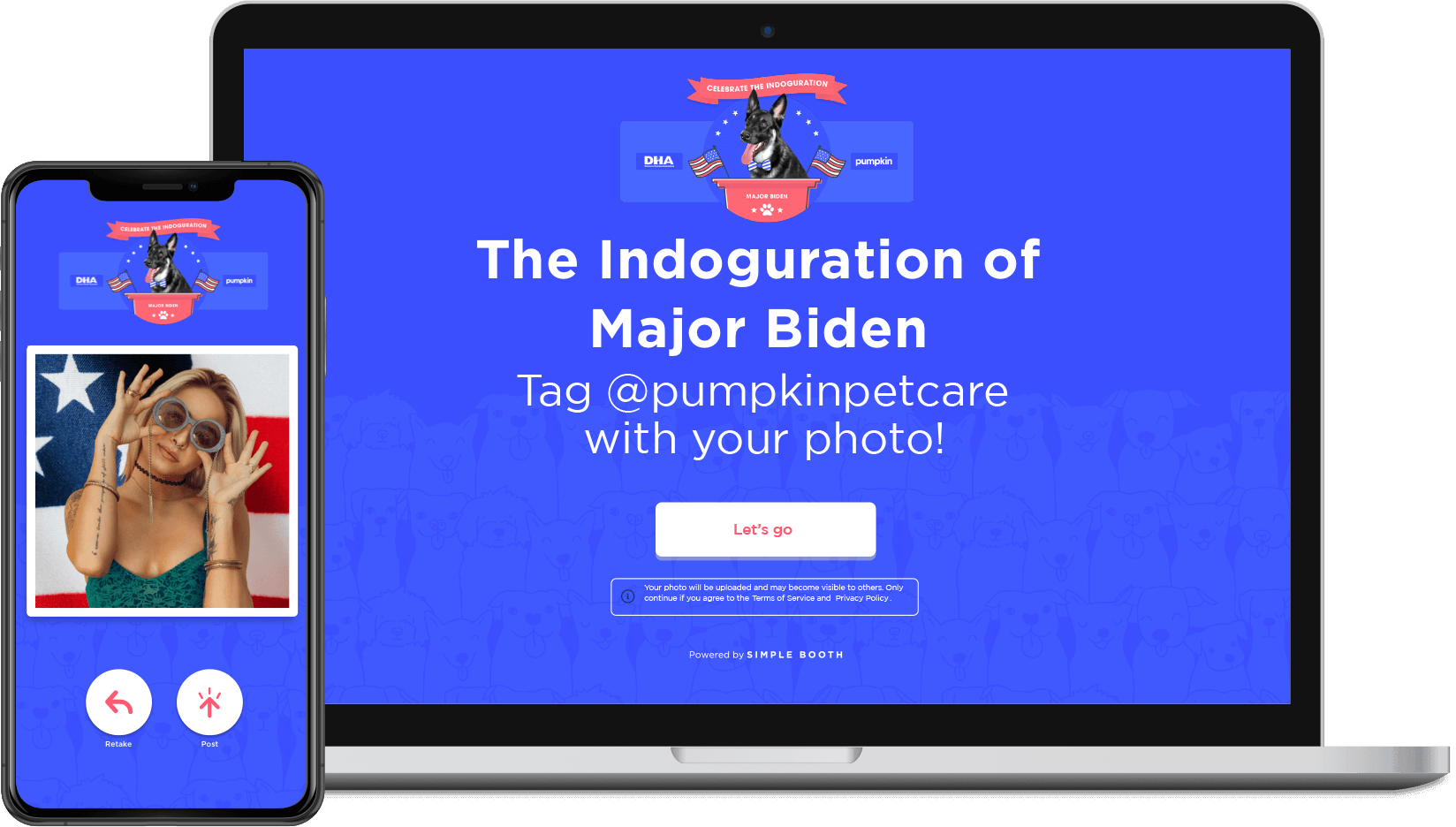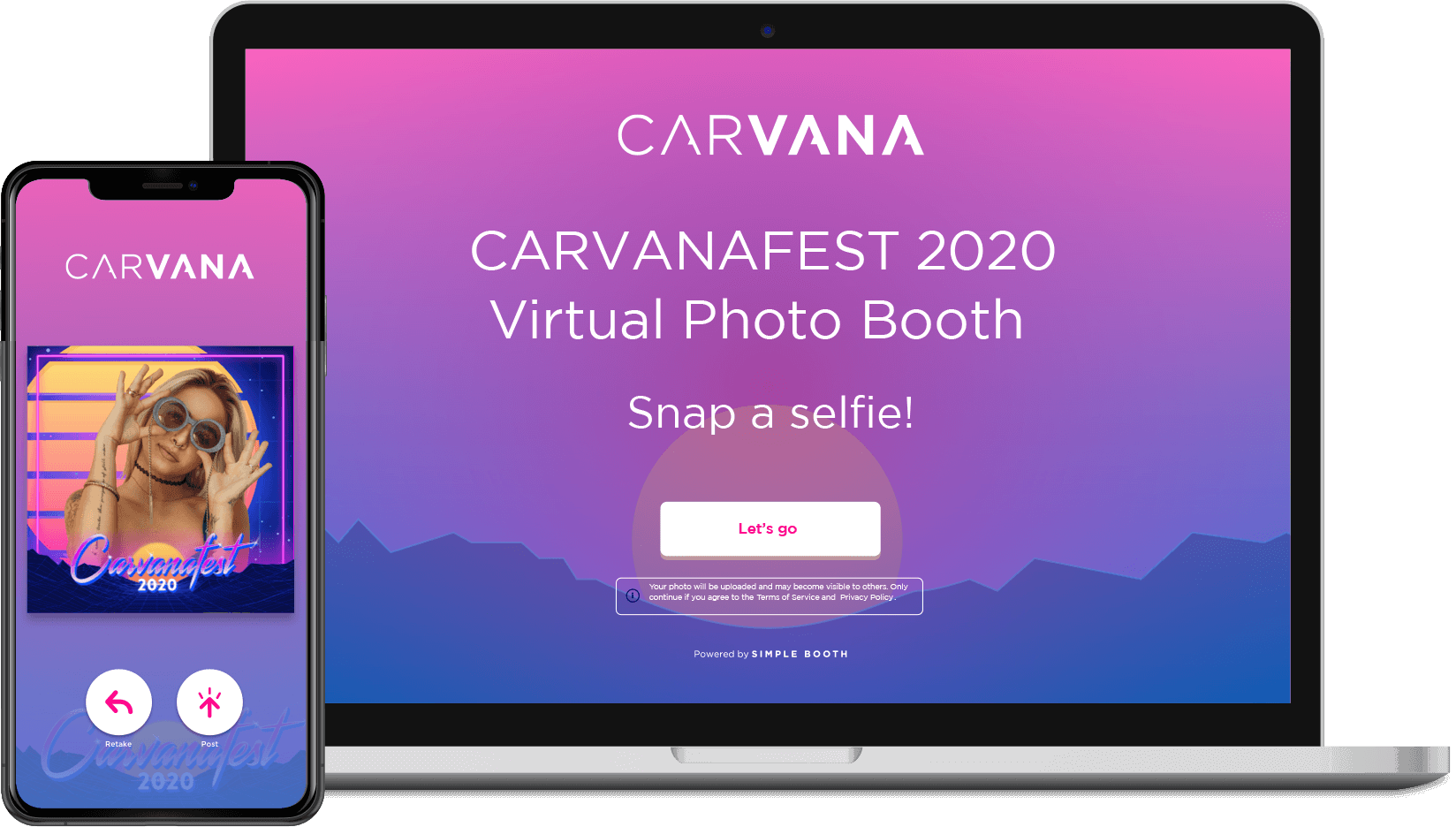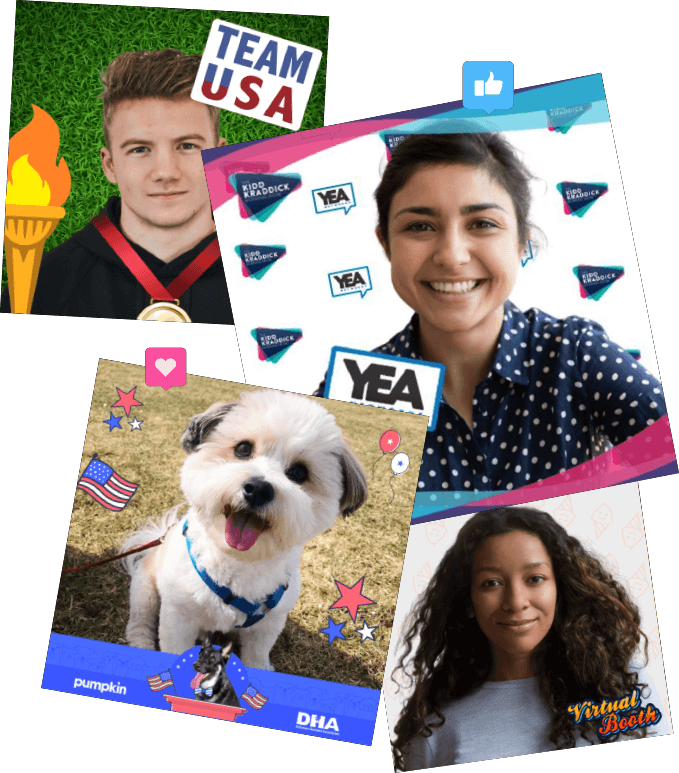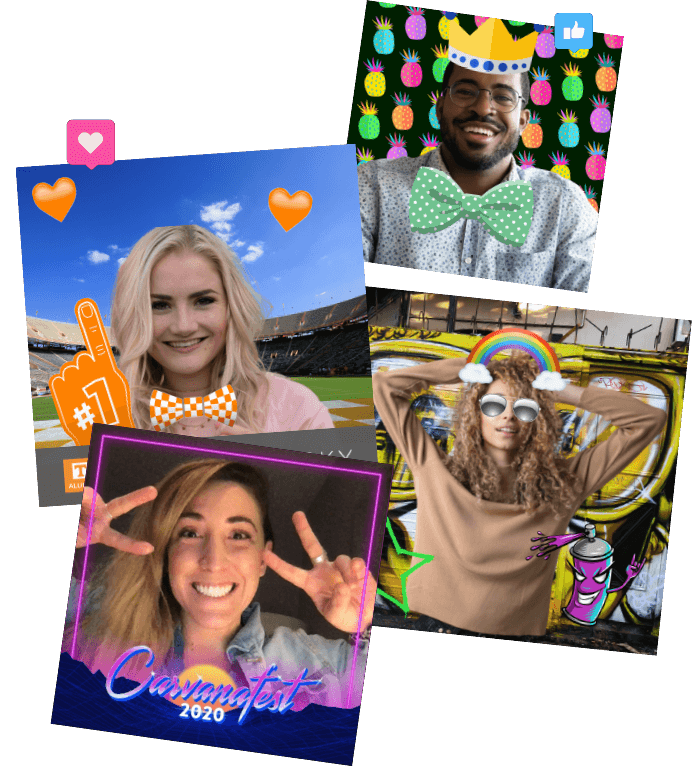 Contact Sales
Personalized Photos

Engage your audience in a virtual world.

We've invented a better way to inspire user-generated content: your own virtual photo app. Design a creative experience for participants to personalize their photos into fun digital souvenirs!
Magic Backgrounds
Messy background? No problem. Replace it with something fun, unique and on-brand.
Stickers
Every photo is different with stickers! Drag and drop digital props, signs, or other fun graphics onto the photo to make it special.
How It Works

Incredibly simple for anyone to use.

Meet your customers where they're at: on iOS, Android, or even desktop computer. Virtual Booth works from any device and there's no need for participants to install any software. It just works!
Visit your link or scan a QR code to start.
Take a photo or choose from your camera library.
Edit with filters and effects to make the photo look awesome.
Share your photo! Sharing results are tracked for reports.
See it in action
Make personalized photos that are fun to share.
Request a Demo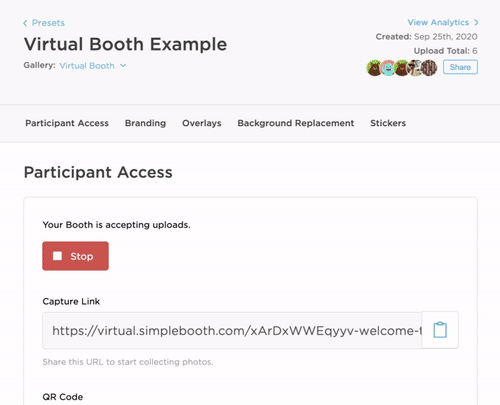 We Keep It Simple

Easy to setup.

Your virtual photo booth is configurable from an intuitive online dashboard. Virtual Booth conveniently connects to Simple Booth platform features like Analytics, Live Feed and Galleries.
Imagine the Possibilities

Industries & use cases.
Education
Engage students for campus-wide events like welcome week, homecoming, and more.
Sports
Pump up your fans to show team spirit from the stands or at point of sofa.
Events
Go all-digital for online events or mix-and-match Virtual Booth with in-person HALOs.
Consumer Goods
Invite customers to show their love for your product with a QR code on your packaging.
Restaurants
Delight patrons and boost your marketing with your own virtual photo app, customized to each location.
Broadcast & TV
Audiences can respond with their photos in real-time, engaging with celebrities in a new and innovative way.
...and more! 😀
Let's talk
Excited about the possibilities of Virtual Booth for your brand? We are too. Contact us today for a demo or more information.