Is a sip of espresso for every line of code a bad idea? Maybe, but it's gotten us pretty excited to share our latest app updates with you.
Today we're unveiling fresh new features and improvements to our apps that will make your photo booth experience even better. In addition to many under-the-hood optimizations and bug fixes, this update (version 1.3 for HALO and 4.2 for Event Edition) brings you new features and improvements that will make you smile.
Test Mode
Booth setup is easier than ever with Test Mode. Now you can quickly switch back and forth between Settings and Booth Mode until you have everything just right. When you launch your photo booth app for iPad, the app will show you all the photos you took while testing and let you delete the ones you don't want in your Gallery.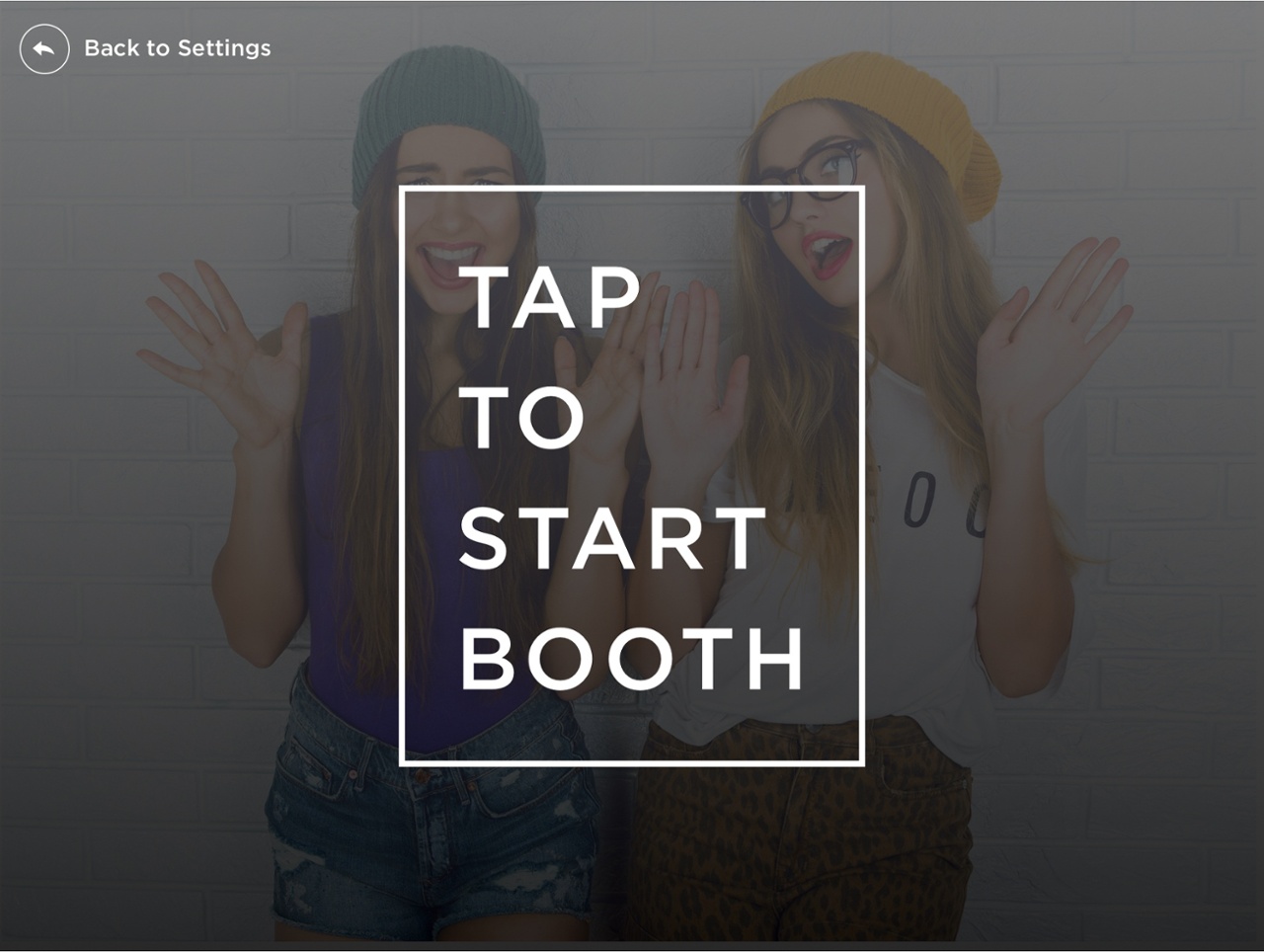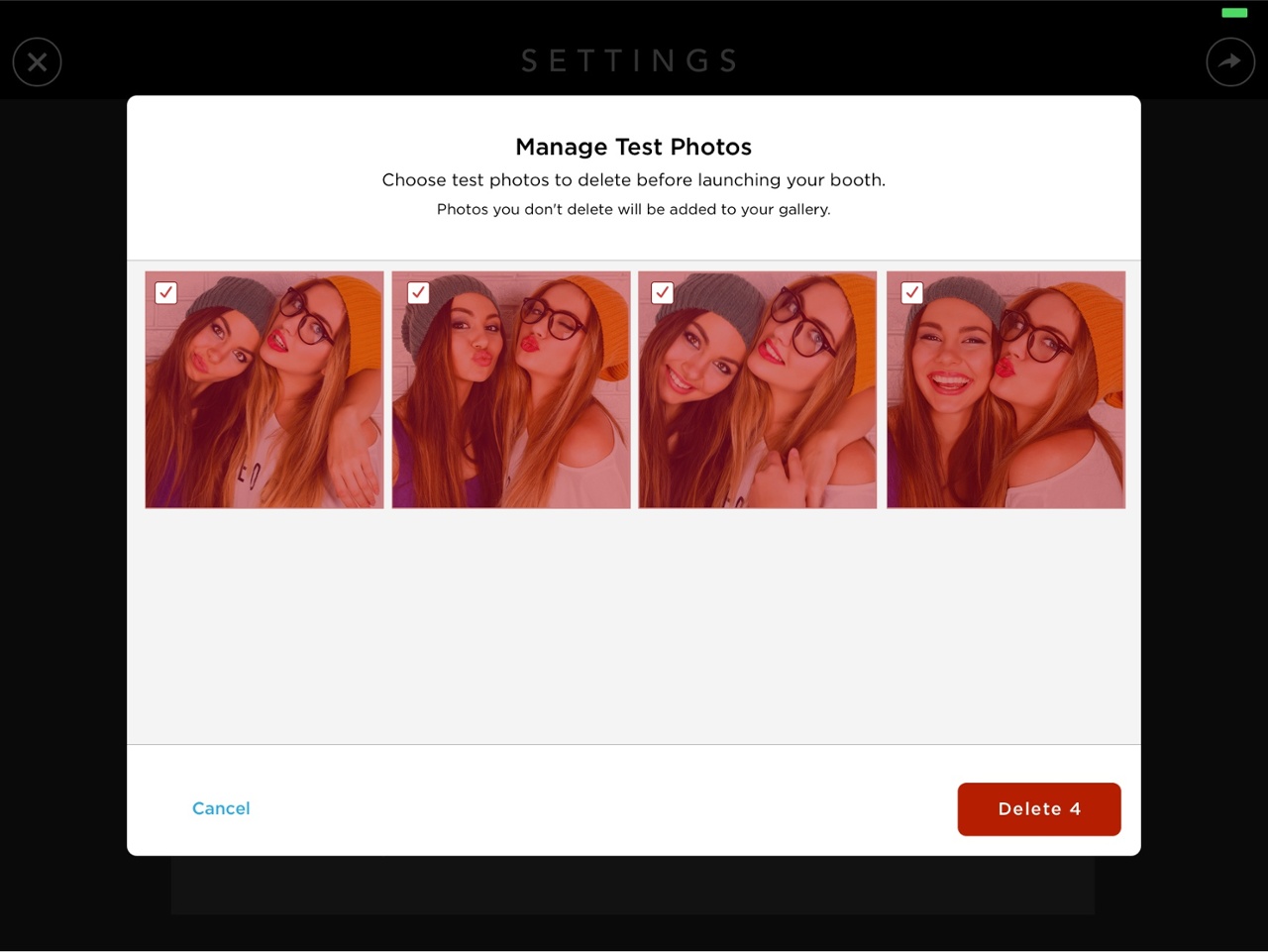 Preflight Check
Before taking off at your next event, ensure all systems are a 'go' with the new Preflight Check. Consider Preflight Check your quick guide for event success. When launching a booth from the settings screen, you'll immediately see this: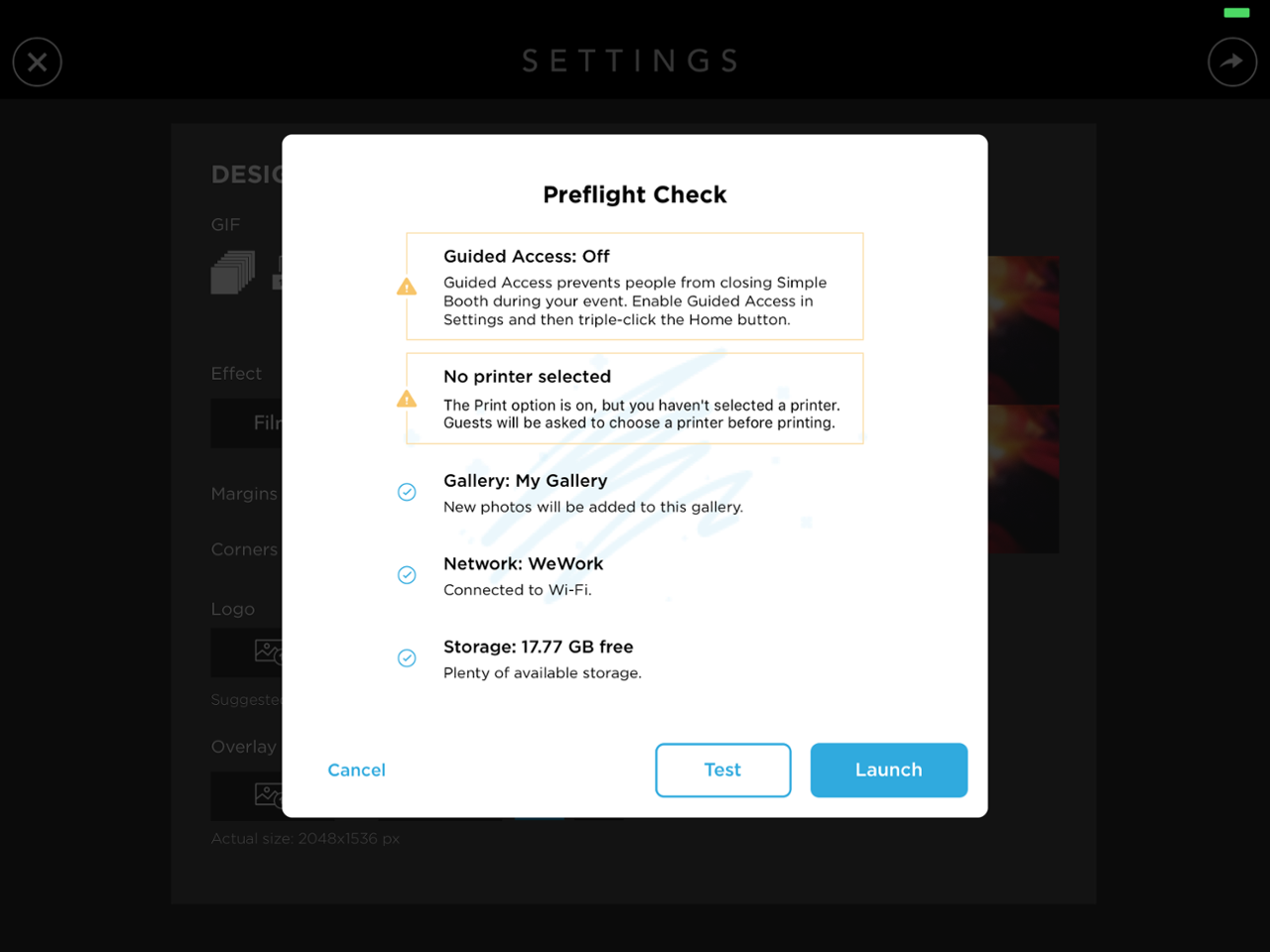 This screen displays the crucial photo booth functions and iPad settings needed before launching your booth. For example, HALO will show the status of your network, whether you turned Guided Access on yet, which Gallery your photos will go into, your iPad's available storage and more.
Each item shows a status, with any problem areas highlighted in red or orange, so you'll be aware of any issues you might need to address before your event goes live. The Preflight Check includes:
Guided Access status
Selected printer accessibility/connection
Which Gallery you are uploading to
Wi-Fi or cellular network connection status
iPad storage space available
In the past, you might have needed a paper checklist to make sure everything was just right. Now, it's all taken care of for you!
Updated Settings Controls
We replaced the cumbersome "cycle buttons" with new controls that make it easier to fine-tune your presets. Setting up your event should be fun, too!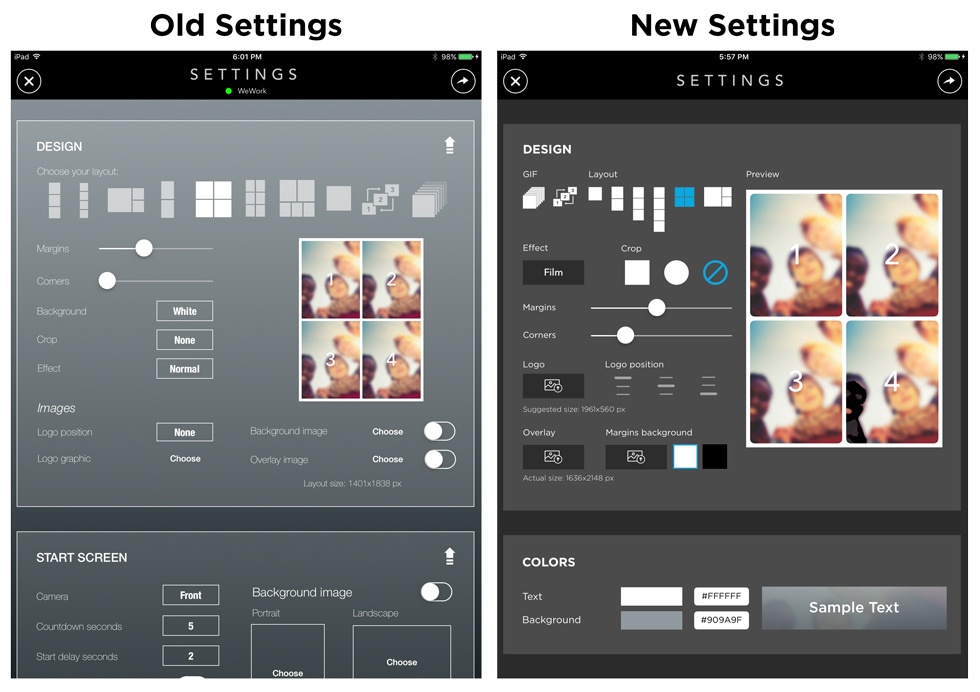 Other Notable Changes
Your iPad will never go to sleep while your booth is running.
You can now create and manage your Galleries from the app. Advanced editing can still be found in the web interface.
To make it faster and easier to share, Twitter and Facebook sharing options have been removed. These have already been removed from Event Edition. Guests prefer to receive photos via text or email and then share to social from their phone with single sign-on.
Better logo and overlay size suggestions show up in the settings interface.
The "beeps" switch has been removed. Don't want beeps? Set your iPad to mute.
Changes Just For HALO
When using the Data Capture email field, guests who provide their email will automatically be sent an email link to their photo, and guests who provide their phone number will be sent a text message.
Data Capture is now completely optional, which makes for happier guests who like to take lots of photos. We have a great opt-in rate, so it's the best experience for everyone.
A couple rarely-if-never-used layout options have been removed.
The Contest feature has been removed, since it was based on the old sharing options.
While you enjoy these new improvements to HALO and Event Edition, we'll keep slamming espresso and working on more ways to make your own photo booth experience awesome.
As always, we love hearing from you. Join our Simple Booth Users group on Facebook to share your thoughts, see what others are doing or just to say hi. You can also send any suggestions or feedback our way at info@simplebooth.com.
Cheers!
-The Simple Booth Team