Pigment is an independent retail store in San Diego, carrying a unique selection of home goods, potted plants, totes, sweets, and unique products from local artisans. As part of their retail strategy, they've focused on curating in-store experiences for their shoppers.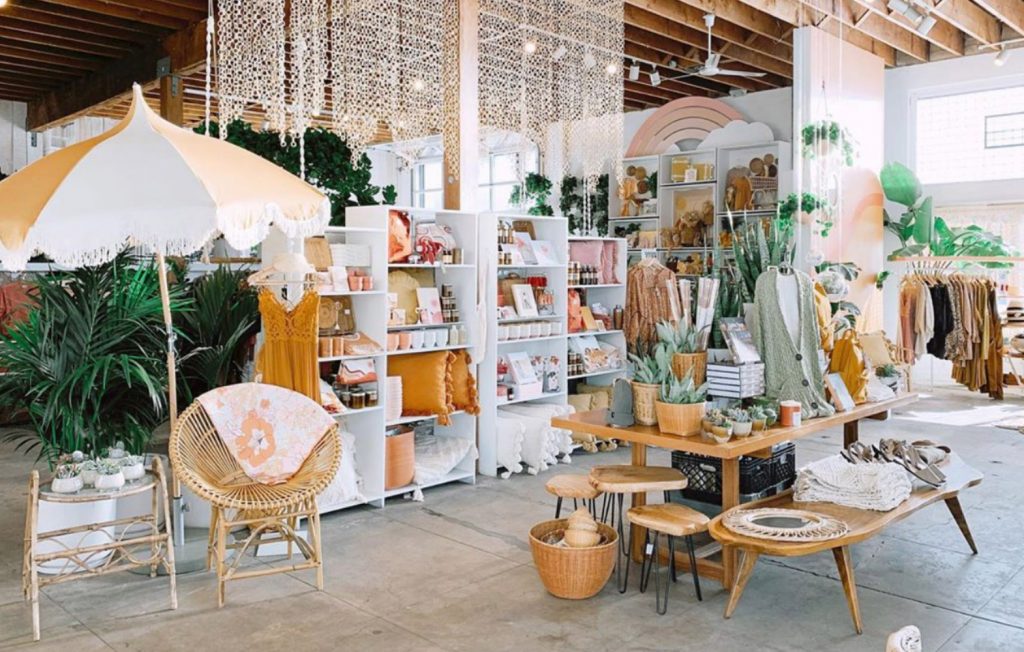 Everywhere you turn, you can find a display that is thoughtfully crafted to tell a story about the products it contains. Some of them, such as the build-your-own-succulent station, are fully interactive experiences.
We try not to put restrictions on ourselves. It's a retail playground where we pivot and turn as inspiration strikes.

Chad Anglin and Amy Paul
One of the most prominent ways Pigment engages with retail customers is through the photo experience they've set up.
Pigment mounted Simple Booth HALO® from the ceiling, creating an open space in front of a backdrop draped with flowery greens. Customers are instantly drawn to the open-air photo booth area and are eager to take and share photos. The photo opportunity adds a fun and memorable activity to the shopping experience.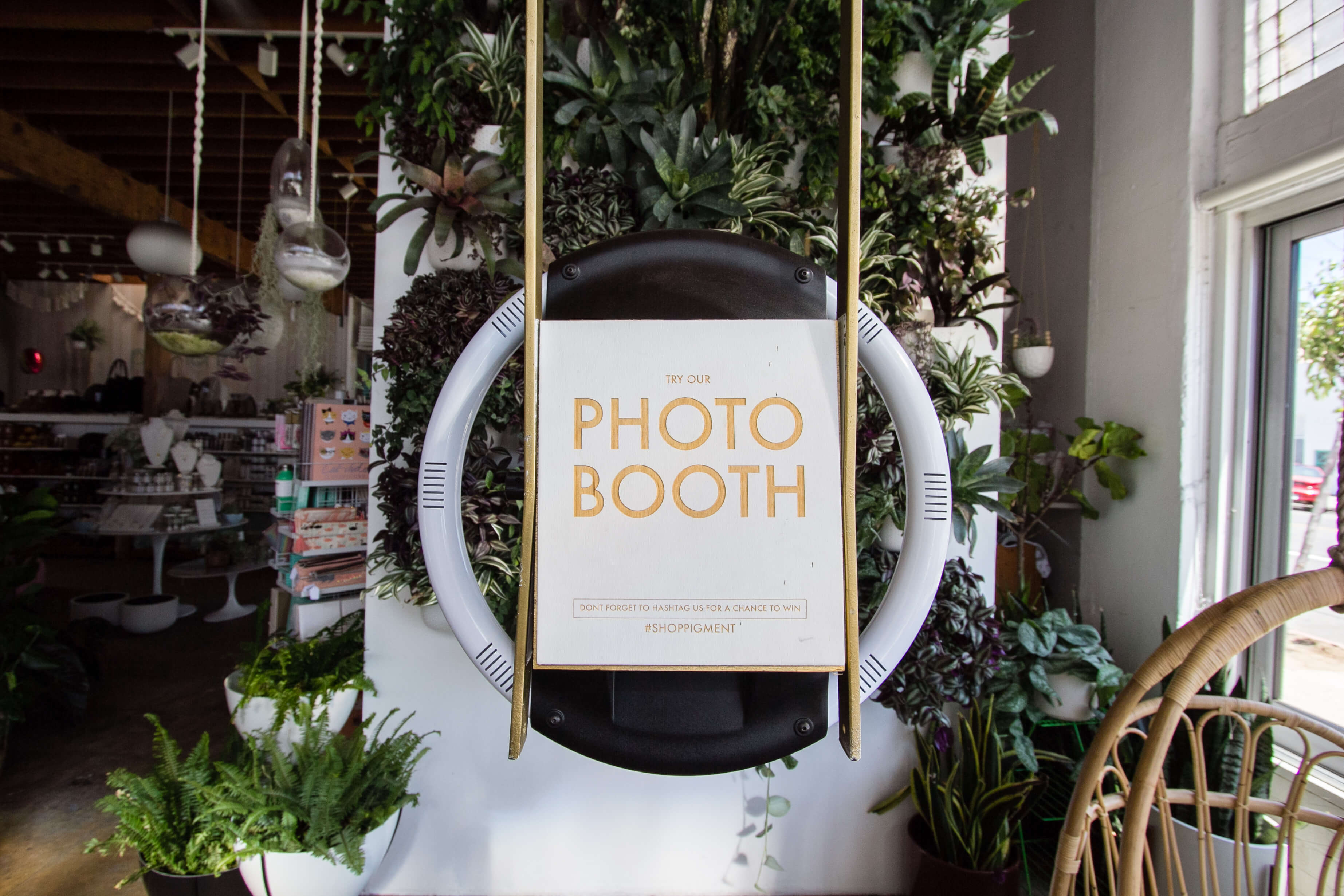 Consistent, organic social reach
A permanent selfie station gives Pigment a way to transfer their unique aesthetic to the digital world. After participants take their photo, they are prompted on the screen to enter a phone number to receive their picture, which makes social sharing incredibly easy.
Now, every customer's friends can discover Pigment through their social feeds. The friendly, smiling photos with amazing lighting and an incredible backdrop provide compelling social proof that Pigment is a place you must visit.
People often will come here seeking out HALO specifically because they've seen pictures of their friends on the internet or on Instagram from the photo booth area.

Tiffany, Pigment, Operations Manager
With each participant that uses the photo booth and shares it to their social network, Pigment increases brand awareness and earns social impressions, shares, and engagement.
HALO also drives customer loyalty
Every season, Pigment refreshes the backdrop in front of the selfie wall with new creative elements, creating a reason for customers to come back to the store and take more photos. The result: an increase in customer loyalty and return visits.
Having a selfie station is a win-win for the retail store and customers. Shoppers are given a place to create memorable, shareable content for their social networks and Pigment gets all the marketing benefits.
Are you ready to learn how you can use Simple Booth HALO to create a consistent, powerful new marketing channel for your retail store?