Pigment, an independent and eclectic retail shop in San Diego, CA, carries products from local artists, with a focus on creating an interactive environment for guests. One of the numerous ways Pigment provides a unique customer experience inside their boutique is with a Simple Booth HALO® photo booth (aka selfie station).
Pigment's unique HALO installation adds a fun and memorable activity to the shopping experience, while also helping them bring in new customers. The shop features an in-store selfie wall featuring HALO. Shoppers are instantly drawn to the open-air photo booth photo booth area and are eager to take and share photos.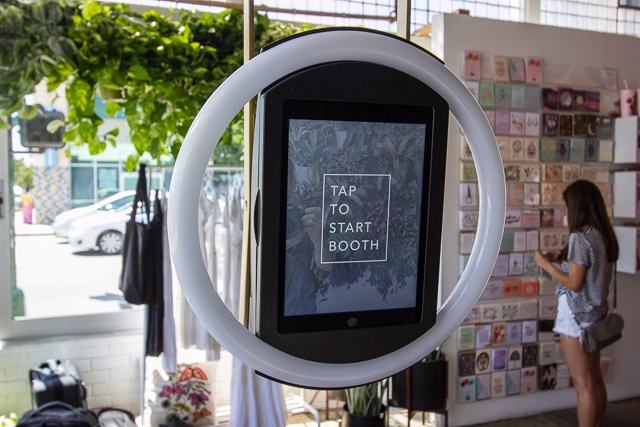 After a photo is taken, customers are able to enter their phone number to receive a link to the digital photo, which makes for easy and instant social sharing. Every season, Pigment designs and creates new DIY photo booth backdrop, or selfie-wall, which get customers excited to return to their store and take more photos.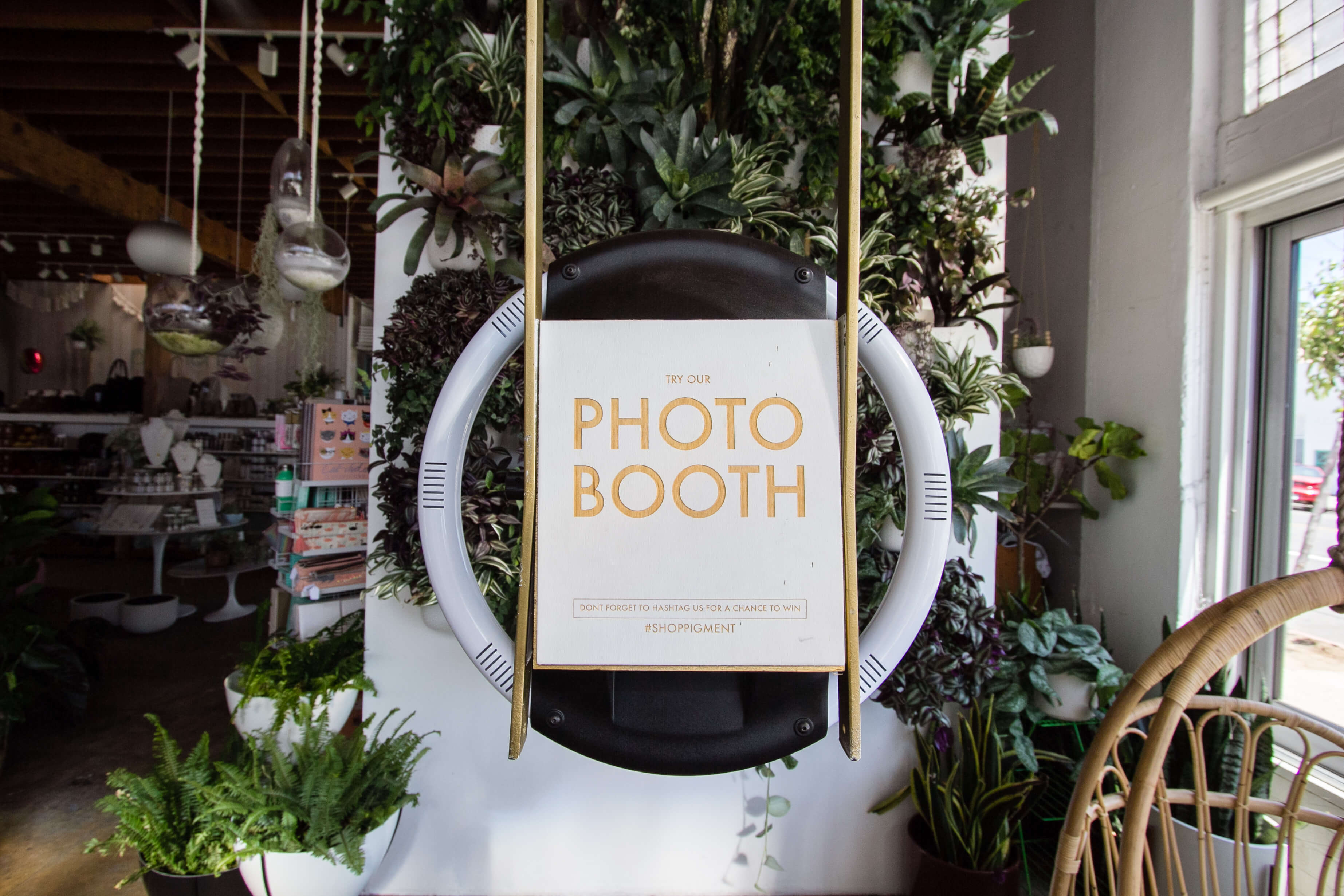 By having the selfie wall and a photo booth, shoppers are given a place to create memorable, shareable content for their social networks and Pigment gets the added bonus of that content being branded.
"Simple Booth is great for us because it allows us to reach a wider audience. People often will come here seeking out HALO specifically because they've seen pictures of their friends on the internet or on Instagram from the photo booth area. So the promotional aspect has been huge."

Tiffany, Pigment, Operations Manager
Pigment also uses HALO as a marketing tool. With each guest that uses the photo booth and shares it to their social network, Pigment increases their brand awareness and organic social outreach through impressions, shares and engagement.
To learn how our photo booth app for iPad can help you create a unique consumer experience, download the case study or get in touch with us today!