Team-building activities, annual retreats, and well-being initiatives—you've done everything to make your work environment more healthy and increase employee engagement. To keep all of this up required a lot of energy and planning.
We've come up with one of the best ideas to make the workplace better and more fun for everyone: employees, employers, and even customers. And we bet it never crossed your mind.
What if there was a simple technology that could lighten your workload and boost employee morale?
Consumer trends and technologies often make their way into our work lives and the office environment, whether it's our iPhones, ear buds, social media apps, espresso machines, and now: the digital photo booth.
Photo booths have evolved dramatically in recent years. In fact, they may not look anything like you remember!
Technology like the iPad and LED lighting has made photo booths smaller, more portable, and more accessible. They come with engaging features like animated GIFs, short looping video, digital props, and more.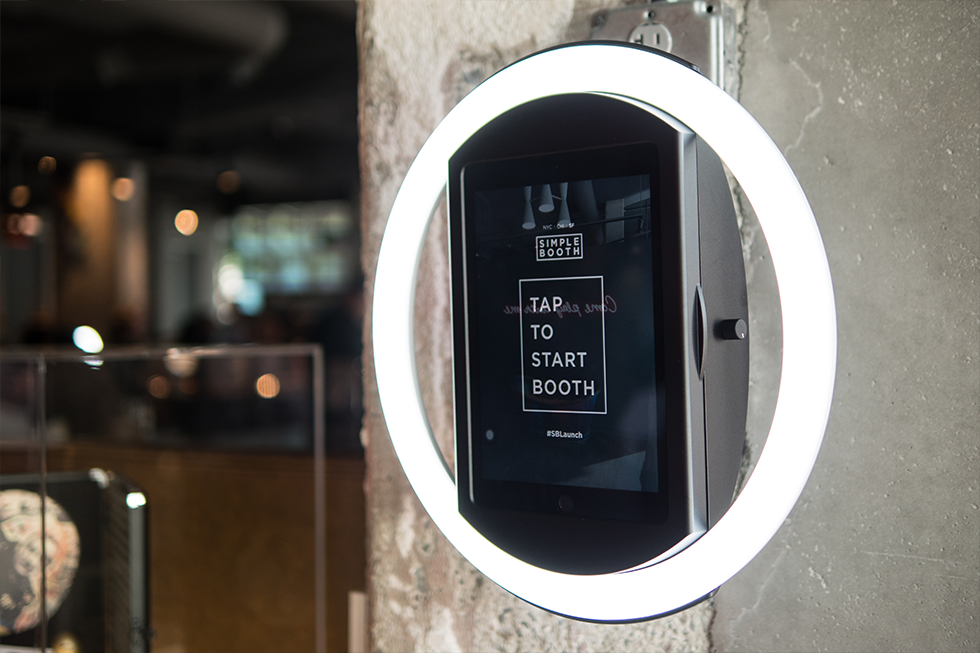 A digital photo booth can be a powerful medium to capture and share visual imagery from your office.
But how does it help employees be happy employees? What does it have to do with a positive work environment whatsoever?
Here are five reasons that an office photo booth might just make sense:
1. Automate employee headshots
Headshots come in handy for everything from the company directory to LinkedIn profile pics and employee ID cards. However, the process to hire a photographer and schedule the shoot can be a headache.
An office photo booth can streamline the employee headshot process significantly with consistent lighting, easy setup, and an intuitive user interface that lets employees capture a photo they like. You can create a standardized preset for the headshot process and even choose an image filter to make the photos stand out and fit your brand.

Want to think really out of the box? Capture your employee headshots as animated GIFs!
2. Break the ice at office parties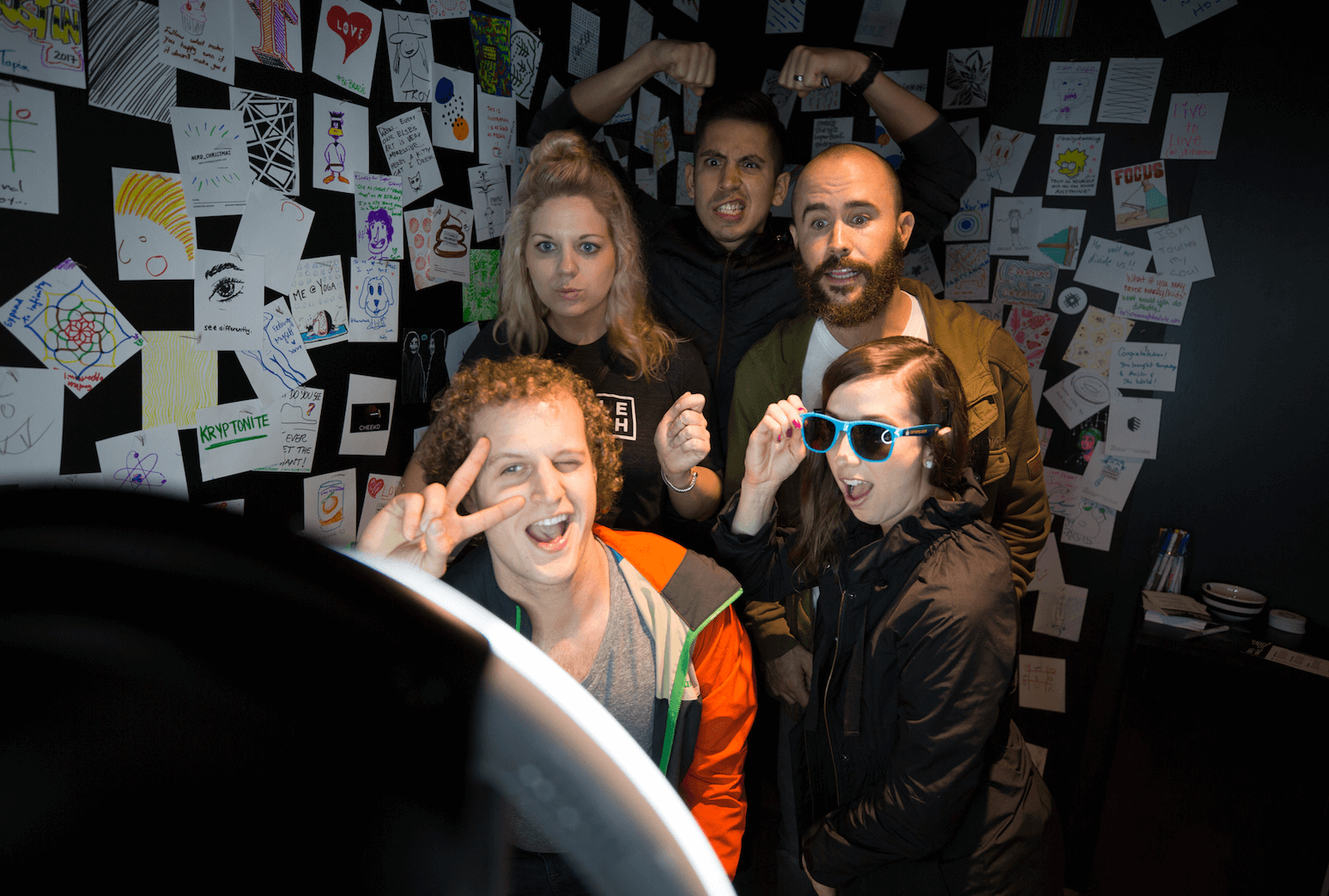 Office parties and happy hours can be challenging to pull-off, walking the line between forced fun or getting wildly out of control. But when done right, they can be a reward for your hard-working employees and a way to break out of the office environment mindset and connect with each other. It takes employee engagement to a whole new level!
An office photo booth can turn into a party machine with the flip of a switch. As we've all seen at weddings and other traditional events where photo booths are common, a photo booth is the ultimate ice breaker. Why not bring that energy to the office, too? We'd say it's one of the best employee engagement ideas we've ever had.
The best part is that a digital photo booth is affordable, quick to setup and virtually runs itself, so you can put your focus on actually having a good time with your team members.
3. Cooler than a water cooler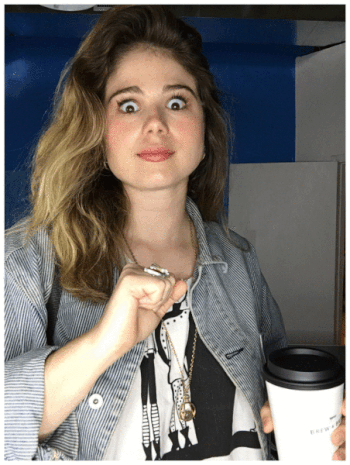 If you're looking for a new way to build company culture and increase job satisfaction, an office photo booth is a unique and fun way to make it happen. A photo booth in the office 24/7 can boost morale and bring spontaneity and energy into the work environment.
Research shows that taking short breaks at work can have a multitude of benefits, such as increasing motivation, productivity, and creativity.
"Downtime replenishes the brain's stores of attention and motivation, encourages productivity and creativity, and is essential to both achieve our highest levels of performance and simply form stable memories in everyday life."


-Ferris Jabr in Scientific American
Walking over to the photo booth can be the perfect pretext to step away from the screen, reset your brain, and make a memory with fellow team members.
4. Ramp up your recruiting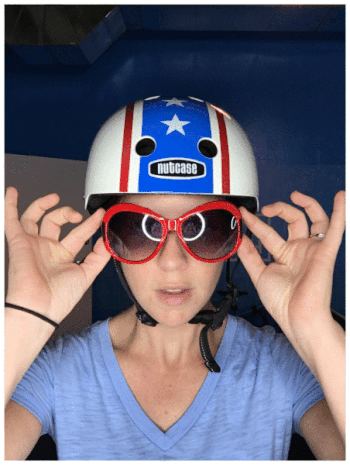 In highly competitive job markets, every initiative to make your company stand out, retain, or attract top talent makes a difference.
What better way to show your company is the best than with authentic photos of your happy, healthy, and lively team members from the company photo booth? It signals to the job seekers that it's in your company culture to work hard and play hard too, and that new hires can find work life balance at your company. "Hard work only" work environments are a thing of the past—especially if you're looking to hire Millennials or Gen Z.
Plus, consider that employee referrals are often regarded as the best source of new hiring. If your team is regularly posting office photo booth pictures to LinkedIn and other social networks on a daily basis, their connections will already have a positive view of working at your company, making it easier to recruit in the long run. Happy employees equal happy workplace, and that's what convinces job seekers when it comes down to it.
A digital photo booth can turn another day at the office into an employee bonding experience. It can also turn into a powerful social media content creation tool as employees take to their channels to share authentic, behind the scenes content of your organization. It shows your office space in a more natural light.
5. Impress your office visitors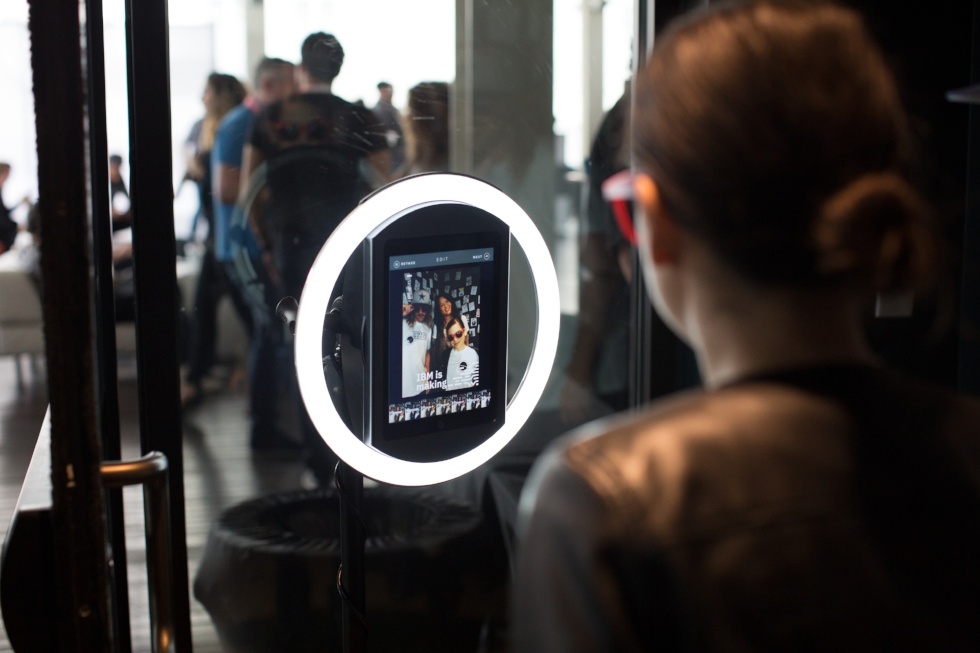 One of the best perks: a photo booth can involve your customers sharing your positive company culture, too. It allows you to make clients and partners feel special when they visit your office by capturing a photo to commemorate (or to produce their visitor badge). A photo experience in your office with a branded backdrop can be a great way to wrap up a big meeting or celebrate signing a deal.
Whether your visitors share the photos on social media or not, your company newsletter will get a major upgrade with a great, convenient photo library to pick from all the time.
Remember, a simple, compelling image will serve as a better reminder of their visit than a business card that gets tossed away. And remembering a visit should work great for customer retention, too 😉
Ready to unlock creativity around your office?