We're launching a highly-anticipated new feature just in time to polish off your summer with style.
Introducing Rebound™
Rebound is Simple Booth's new motion layout that delivers a looping, reversible video for endless fun. It's an engaging new way to create moving images that are bound to make smiles!
Simply tap the screen and make a move as the camera takes a burst of live motion. The captured frames play back as a smooth video that loops back and forth.
Rebound is a delightfully entertaining new feature.
Rebound is compatible with these other awesome Simple Booth features:
Filters & effects
Drawing
Square and circle crop
Overlays and logo graphics
Better than GIFs: Rebound is much higher quality than GIF or Live GIF and has the unique "reversing" effect. Rebound videos also upload in a smaller file size than GIFs which means participants get them to their phones even faster!
Only on HALO
All Simple Booth HALO® customers have access to this exciting new feature immediately–no plan upgrades necessary. 🤲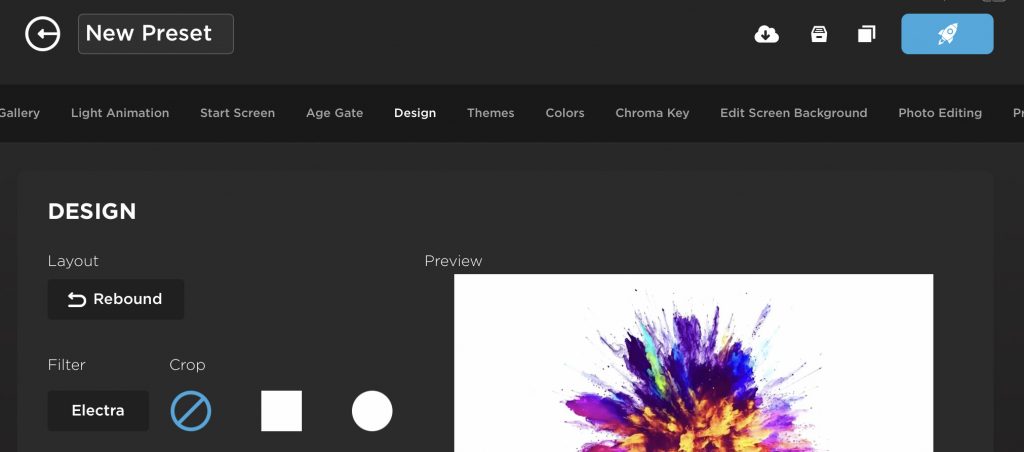 To start using Rebound, update your Simple Booth HALO app to the latest version (2.24 or higher) and choose it in the Design panel.
RELATED: 9 Books You Can Use To Create An Experiential Marketing Strategy
Rebound is ideal for TikTok and Instagram sharing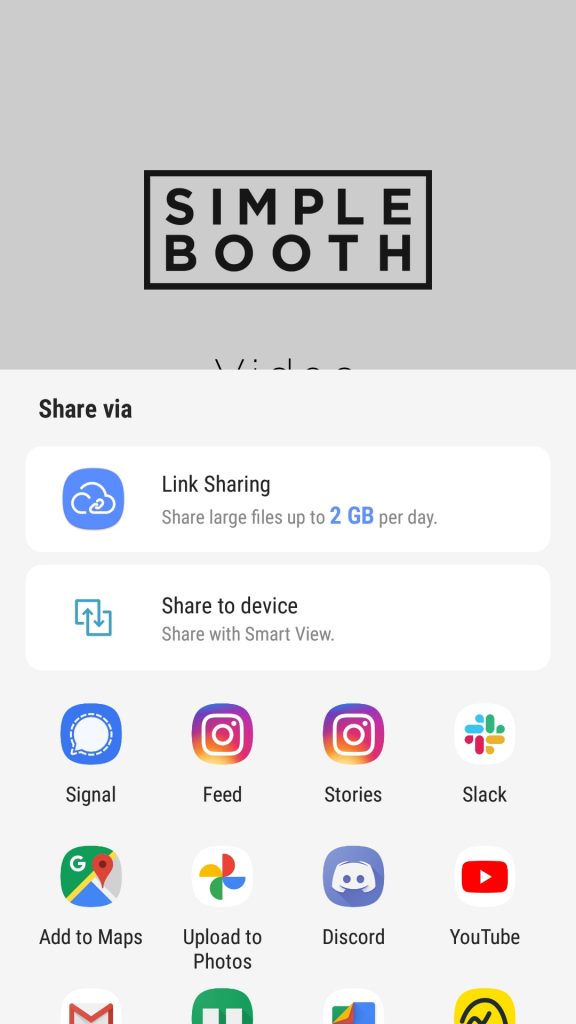 Because Rebound is 100% native video, it's the perfect format to take advantage of TikTok and the surge in popularity of video on Instagram and Reels.
Simple Booth participants are going to love Rebound just as much as we're going to enjoy seeing all the inventive Rebound videos they'll be posting to social media.
We've even added a cutting edge way for Android users to share Rebound videos or images directly from the Gallery in their web browser to Instagram or TikTok.
When a viewer taps the Instagram share button, it now pulls up the Android share sheet for fast and direct sharing. Plus, this intent to share is tracked in your Analytics dashboard.
RELATED: Introducing the New Simple Booth Dashboard
This awesome new sharing functionality is expected to become available on iPhones within the next year.
Try it hands-free
We understand that COVID-19 has limited live events and how photo booth experiences can be provided. That's why we also launched a new touchless photo booth mode so that, when appropriate, participants can still enjoy a safe selfie experience.
Whether you're using HALO now or planning ahead, it's time to see what Rebound is all about. Head to the App Store and update your Simple Booth HALO app to get started.