Now you can enjoy Simple Booth apps and products while staying safe and reducing the spread of illness.
Introducing the gesture-based photo experience
It's all the photo booth fun without ever touching a screen! You can use intuitive gestures to start a countdown, keep or retake your photo, and then simply scan a QR code to get it on your phone.
Here's how it works.
Step 1: Hold your hand up to take a picture
The app will display a start screen that guides users to use their hand to start the booth. HALO watches for the hand position using the camera. The first gesture will start the photo booth countdown.
Step 2: Keep or retake
When you preview your photo, you can hold your hand up to choose whether or not to keep it or discard it and take another.
Step 3: Get the photo on your phone
Simply point your iPhone or Android camera app at the QR code on the screen and you'll be prompted to open the web page with your photo on it. It's that easy!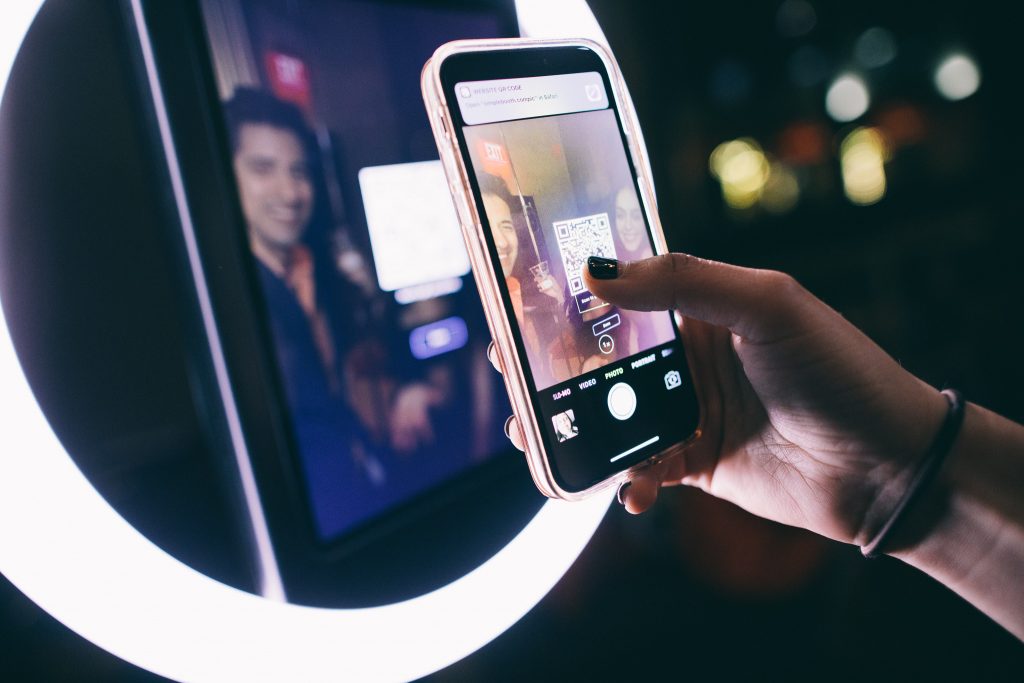 Here's a closer look at what participants will see on their smartphone.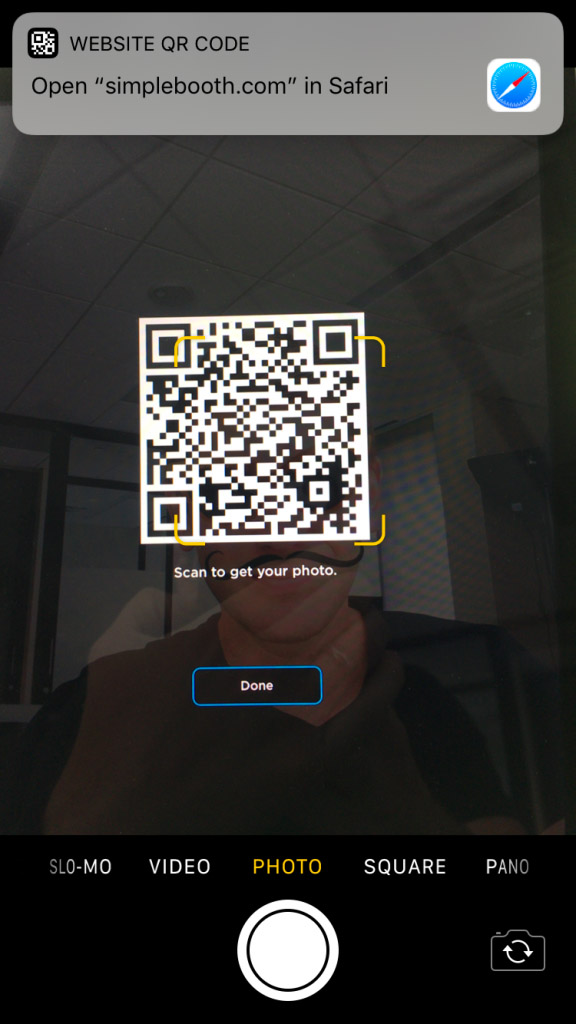 From there, you can download or share the photo directly on social media. Voilà! A hands-free photo booth experience that's intuitive and fun to use.
Step 4: Rinse & repeat
Users can indicate they are done with a final hand gesture, or the booth will close and be automatically ready for the next user after some time has passed.
How to enable touchless mode
The contactless photo booth feature is the default setting for all new presets created in 2020–2021.
You can also enable touchless mode on existing presets by logging into your Simple Booth dashboard and turning on the switch for touchless at the top of the preset page.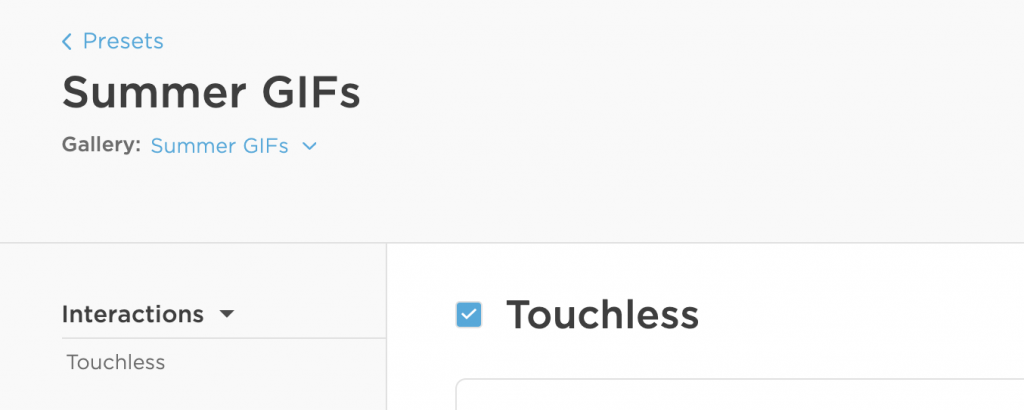 This feature is currently only available on iOS 14 and above.
Using touchless mode will make a number of other features unavailable:
Start screen images
Rear-facing camera
Age Gate
Participant Photo Editing (filters, props, drawing, crop mode, etc.)
Data Capture
All sharing methods except QR
Users on iOS 13 have access to a similar touchless feature relying on voice commands
Please send any questions or comments to info@simplebooth.com