Have you tried to squeeze into a traditional photo booth lately? You know, those boxy old kiosks with the curtains.
Chances are low, because they're being replaced rapidly with the latest and greatest in photo booth technology, including open-air photo booths, selfie stations, selfie walls, and even selfie mirrors.
Here are five reasons why you might consider upgrading from a traditional photo booth kiosk to a digital photo booth kiosk.
1. Traditional photo booth kiosks are big
Traditional photo booths are large and heavy. That makes them difficult to transport and adds cost for event rentals. Once you put one down, it's not going anywhere if you change your mind. To make matters worse, it's hard to find one that isn't just plain ugly.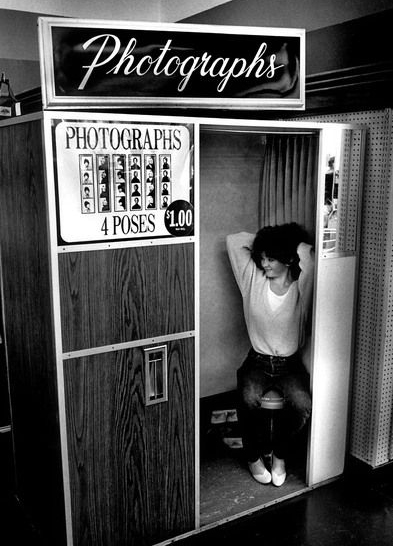 Event planners will try to hide a traditional photo booth in another room, in which case many people don't notice it and miss out on the chance to use it. If you have an intimate venue, trying to find the right place for a traditional photo booth can be frustrating or impossible.
Newer photo booths are compact, portable, and can be mounted to the wall or even handheld for a roaming photo booth. Usually, they can be set up and torn down much faster, too.
You can set up your portable photo booth wherever you want — Los Angeles, New York City, corporate events, or mountain-tops. No need for a physical kiosk, green screen, or even a DSLR camera. It's that simple!
On top of that? More people can take a photo in one because they have an open area.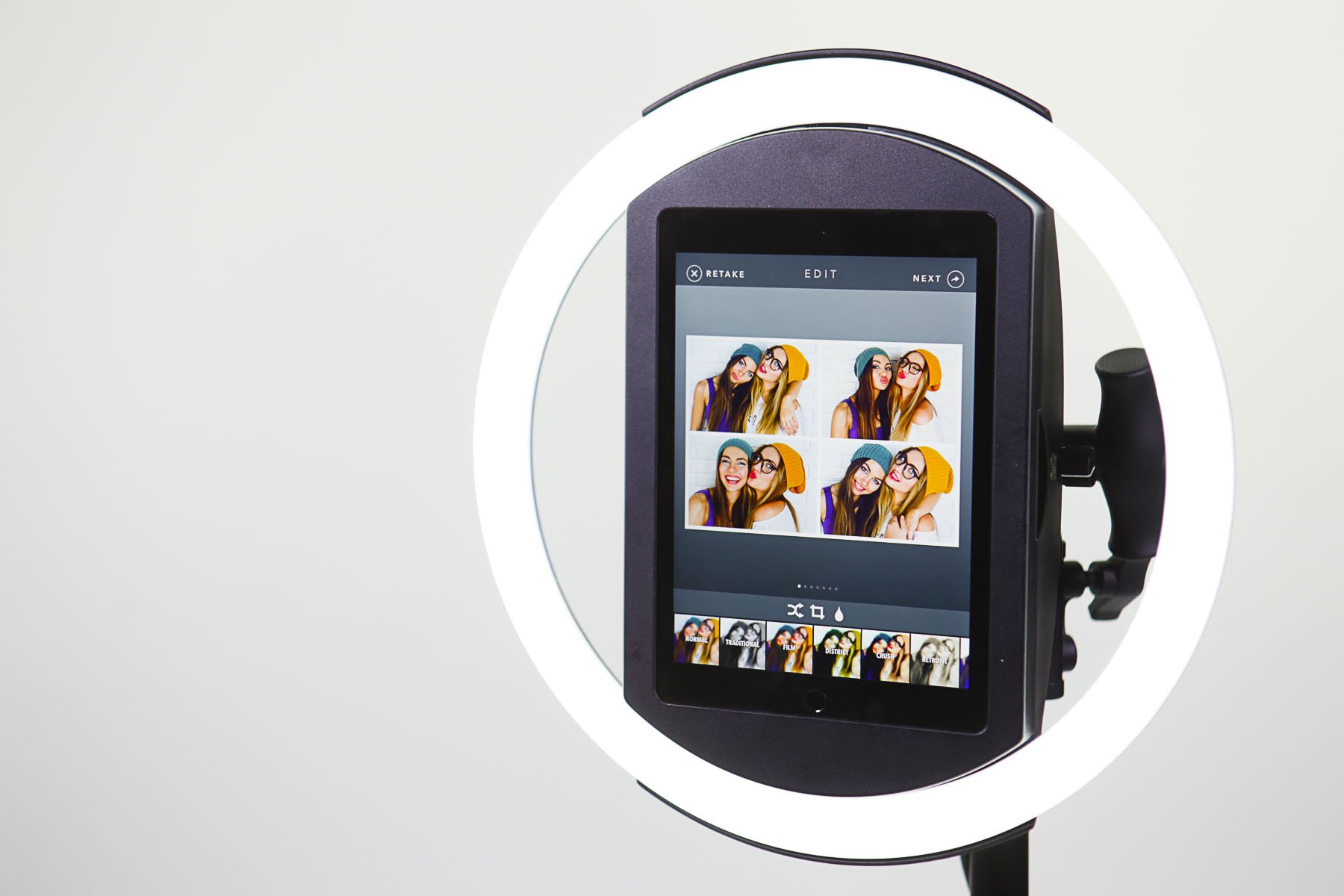 2. They're not very attractive
Let's be honest, traditional photo booths are boxy and unattractive, often constructed with aluminum frames and wood paneling. Although they can have a vintage appeal, most people will dismiss them as a novelty instead of a "must-try."
Typically these booths have cheesy printed images on the side, compounding the brand image situation. If you're thinking about a photo booth rental for your corporate events, off-brand elements like such are a no-go. At Simple Booth we even go as far as helping you maintain your brand image with offering completely brandable photo templates.
Modern photo booths come in all shapes and sizes. Nowadays, they can have sleek curves and design features like a consumer product. A beautifully designed photo booth shell with glowing LED lights will attract participants better than any dark green curtain on a traditional photo booth kiosk. We all like shiny things, right?
Not only do modern photo booths look more attractive, they'll make photos look more attractive as well! Digital templates, props, and filters make it all look better. Also, an iPad photo booth basically works as a mirror photo booth. Easier to find your better side for a pic that way. 😉
3. They have too many moving parts
Ancient PC photo booth software is what powers traditional photo booths at events. The owner has to connect a PC, camera, flash, printer, and screen. There are a lot of things that can go wrong at any given time because there are so many points of failure. When there is a problem, there are a lot of components to troubleshoot. We've literally written the guide on the best cameras for photo booths, so we know all about it.
Plus, you need to frequently check the printer media levels.
Modern photo booths can run on an iPad or tablet and don't require many components at all. That means fewer potential technical pitfalls. An iPad photo booth rarely disappoints.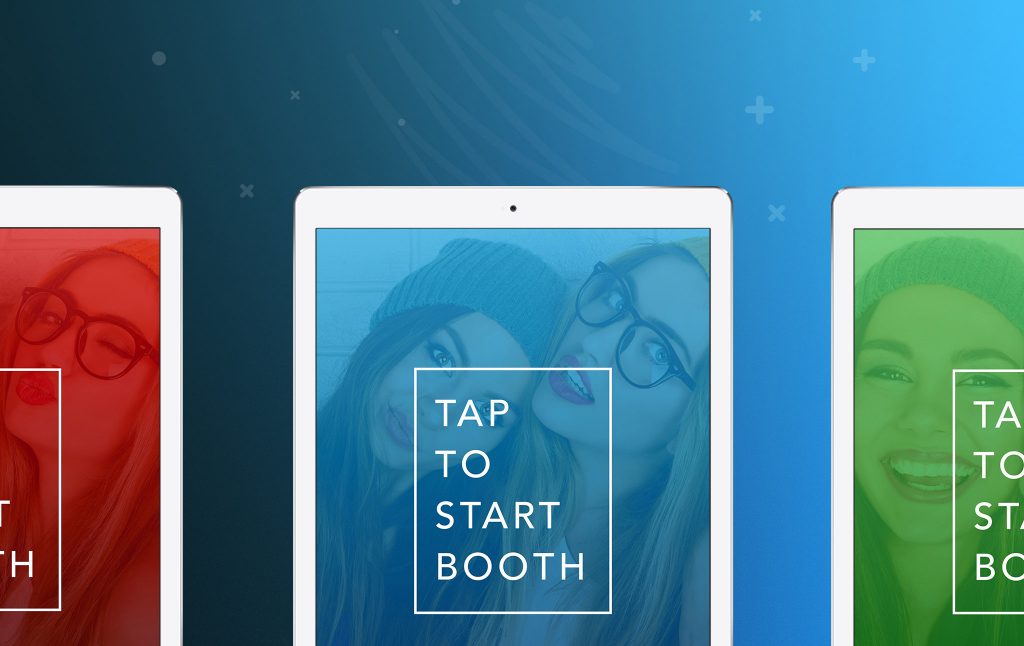 4. Many old models are coin-operated
For a photo booth business, charging customers to take a photo may seem like a great idea. But for someone looking to entertain guests at events or improve the customer experience in-store, charging for it will come back to bite you. Your audience will get the impression you're just being cheap or trying to make a buck. Save your guestbook or online reviews from some nasty remarks and rather invest in a free-to-use photo booth that'll be fun for everyone.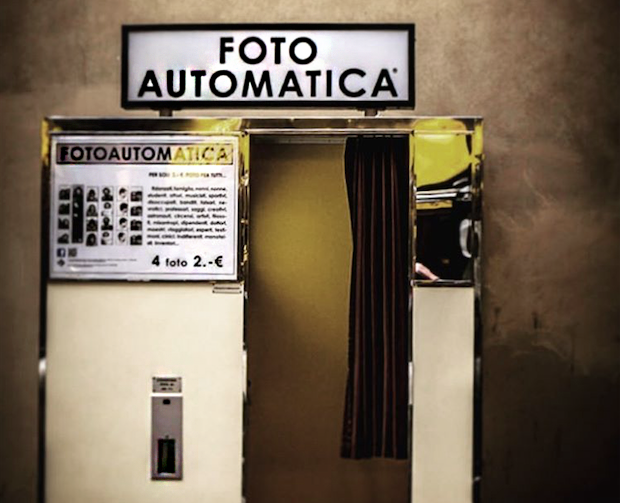 5. Social media is an afterthought
If you want to connect your traditional photo booth to the internet, you'll need to add a social sharing kiosk. That means an even larger footprint for the booth with kiosk stands. Plus, it becomes a multi-step process for your guests to get their photos and the system grinds to a halt.
If you're making social media sharing hard, people won't share pics from your events. You're missing a great—practically free—social media marketing opportunity.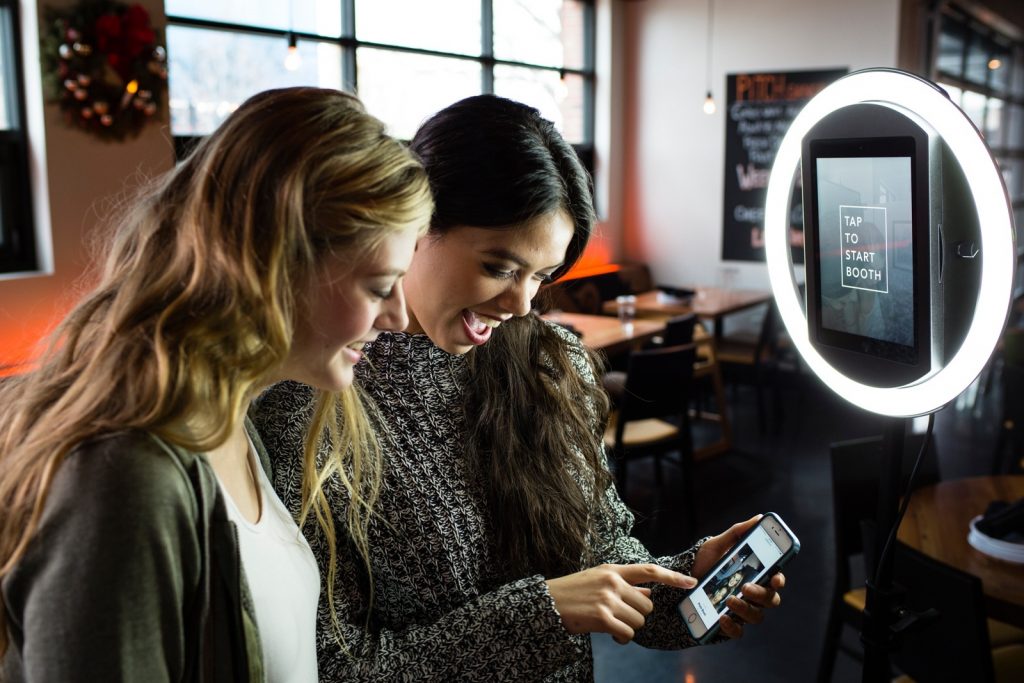 Mark Hennings, the Co-founder of Simple Booth, created one of the first social sharing kiosk apps called LiveBooth to help the industry move forward. Along the way, he discovered something even better.
A better way
The Simple Booth team developed a revolutionary, comprehensive solution so people would no longer have to compromise on photo booth size, quality or aesthetics. Starting with the physical aspect of the booth, the design is modern and sleek. It takes up little space and is extremely portable, allowing hosts to move it easily during their event.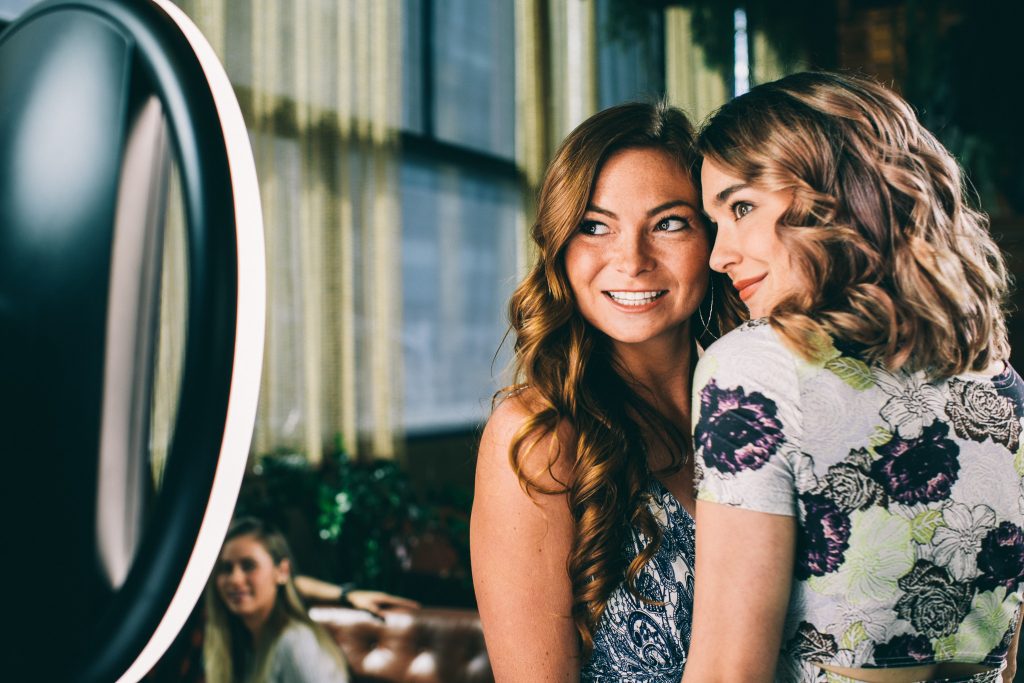 It's called Simple Booth HALO® and it runs on iPad.
The HALO ring light photo booth draws people in and makes them look great in pictures, moving GIFs, and even short-form video.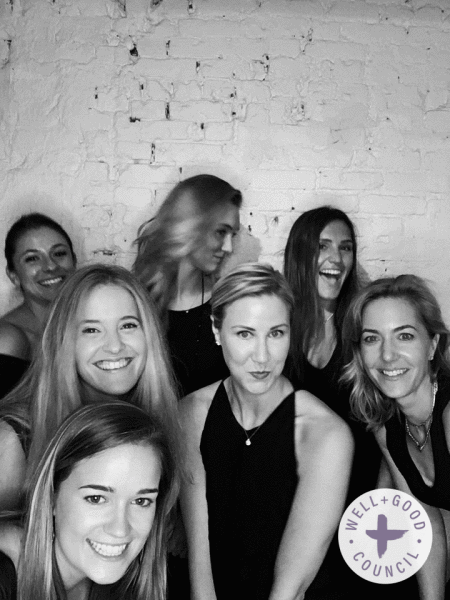 Combing hardware and software into a seamless, user-friendly solution, HALO makes it easy to setup a photo booth anywhere and for guests to enjoy it, receive their high-quality photos instantly to their phone and share online.
Make the modern move
The happiness and satisfaction of the guest experience is one of the most important factors for a successful event or activation. By investing in HALO, guests can have all the fun of a traditional photo booth but leave behind all of the hassle associated with it.
For this reason, big brands like Sephora, Red Bull and Live Nation see the benefits of digital photo booths.
Ready to upgrade from the traditional photo booth and show your patrons or guests a modern photo capture experience they'll love?