A selfie mirror is a new type of interactive display that's beginning to make appearances at retailers, hotels, events, and even people's homes.
Selfie mirrors allow you to pose, snap a photo, and share it instantly to your phone or social media.
Advances in touch-screen and LED technology have made it possible to acquire these high-tech devices at price points that make sense for businesses and consumers, too.
Selfies and mirrors have a history
Consumers have been taking selfies in front of mirrors ever since the first point-and-shoot digital cameras hit the market. Early on, there was no screen on the same side as the lens like our modern smart phones, so it was common to see people flip them around, using a mirror to see the preview while snapping a selfie.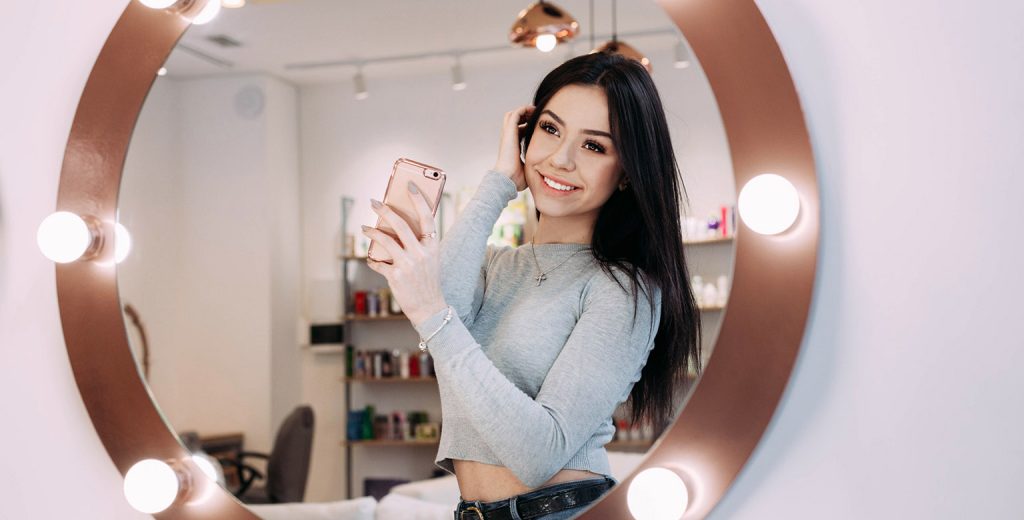 Now, we have smart mirrors that can take your photo for you, seamlessly connecting the physical and digital worlds.
Selfie mirrors are taking off
You might wonder, "Why would someone take a picture with a selfie mirror instead of their own phone?"
Initially, the novelty of a new digital experience can be enough on its own to drive participation. In one of the earliest selfie mirror headlines, celebrities were excited to try the Twitter Mirror because it was new and unique.
The idea of a selfie mirror remains novel, but also offers utilitarian function. A selfie mirror makes the whole process of taking a selfie feel a whole lot easier. It's simpler to frame your shot, make sure you look good and can pose how you want, and you can have friends join in for a group picture—without seeing your arm stretching all the way across the frame.
Perhaps more importantly, you can actually get a better photo if the selfie mirror provides better lighting or is set up in front of an "Instagrammable" backdrop.
Retailers are trying selfie mirrors on for size
Forward-thinking retailers such as H&M and Ralph Lauren are exploring selfie mirrors as a way to create elevated, high-tech dressing room experiences.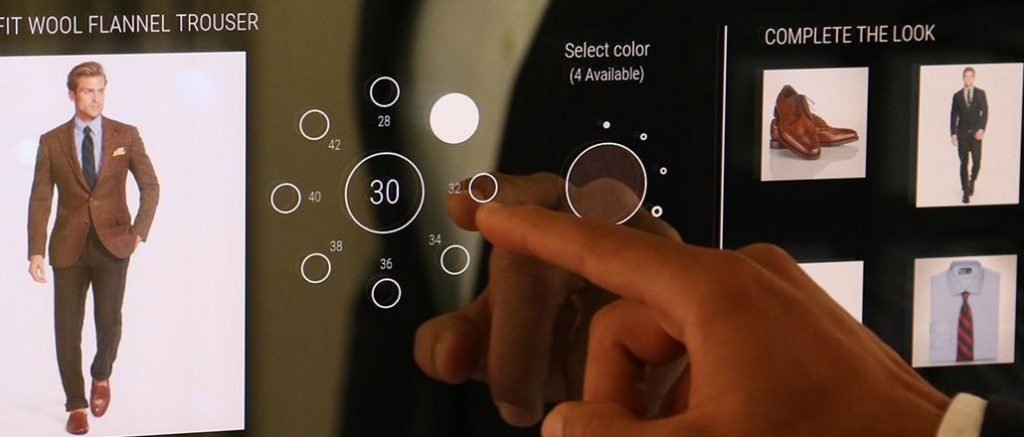 The idea is to give customers the ultimate dressing room experience that makes it easier to shop, find the right outfit, select matching accessories, order items online that are out of stock, and more–leading to an increase in same-store sales for the retailer.
Selfie mirrors have an advantage over regular digital signage because they put customers in control of the screen and can use technologies like machine learning and augmented reality to make the experience more engaging and valuable.
Fitness mirrors are turning homes into smart gyms
Drafting off the success of Peloton and a surge in demand for at-home workouts, Mirror is an interactive smart gym that promises to "hide in plain site." Lululemon purchased Mirror in June of 2020 and now offers it from their retail stores.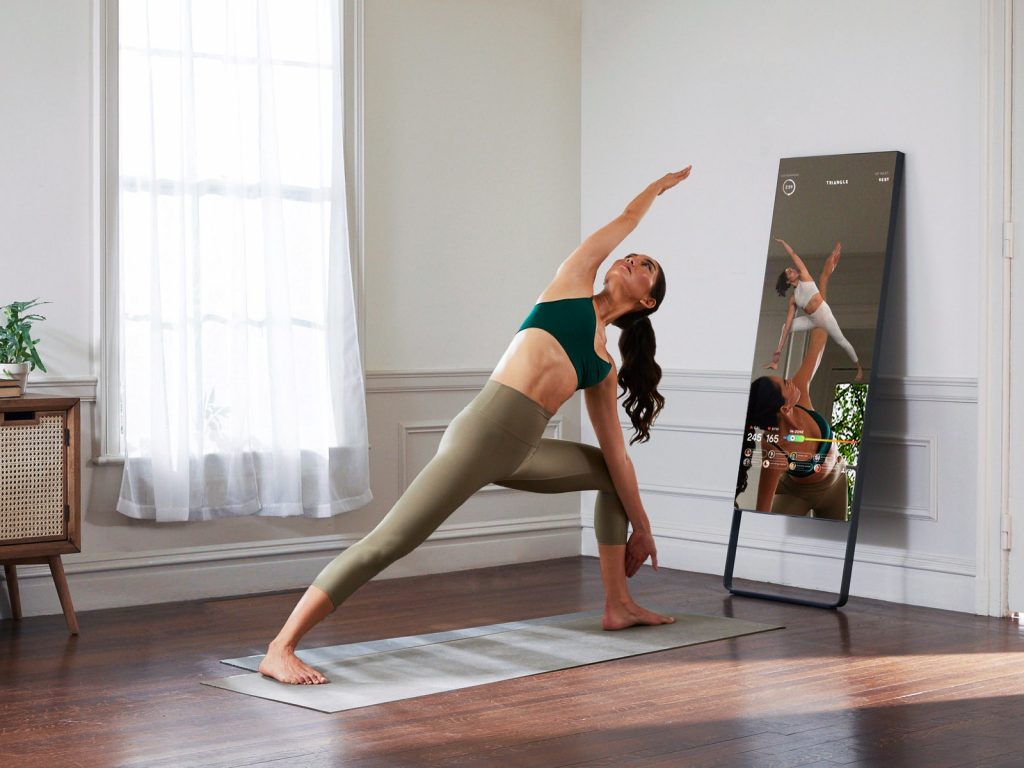 Even though Mirror isn't geared specifically for selfies, you can record your workout session to analyze your form or share on social media. Videos are beginning to rival the popularity of still selfies with the viral take-off of short-form video on platforms like Tik Tok and Instagram Reels,.
It would not be a stretch to imagine more selfie features added to Mirror, either, such as a photo every day to monitor for changes in physique or track your weight loss.
Where ever you have a camera, there will be selfies.
Hotels are installing in-room smart mirrors
Hotels are rolling out smart mirrors that can provide a concierge-like experience for guests.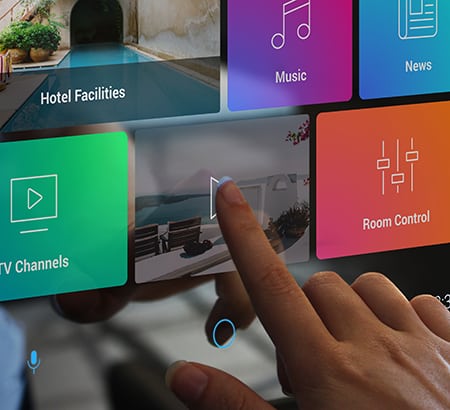 For hotels, smart mirrors offer the potential to promote revenue-generating services like room service or encourage guests to visit the hotel's restaurants or bars. They can also display the current weather, upcoming events, nearby locations, and streamline common tasks like requesting extra towels or checking out.
Altogether, these capabilities mean a more convenient experience for guests and could potentially reduce costs for the hotel.
Plus, if it's a selfie mirror, guests can take photos to show off their amazing trip and tag them with the hotel's hashtag on social media.
Beyond the selfie mirror
A full-length selfie mirror will always have a certain appeal, but you can get a lot of the same value from another type of product which may surprise you: the modern photo booth.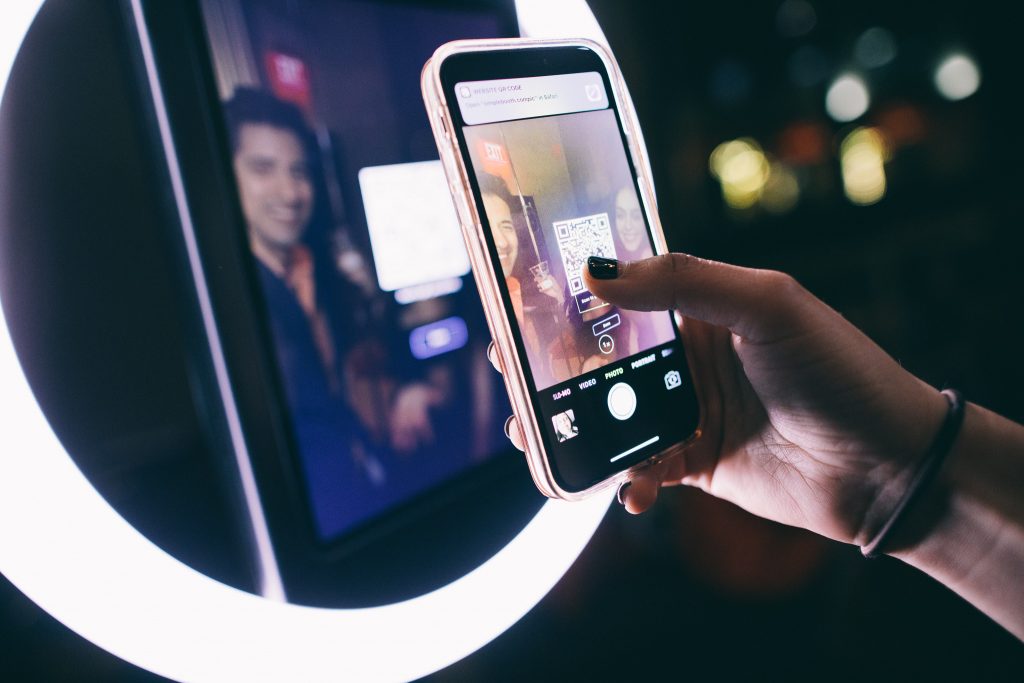 Modern photo booths have come a long way since the coin-operated photo strip days. They are packed with technology and designed to help people take great photos that can be instantly shared.
Pigment is a boutique retail store in San Diego that uses Simple Booth HALO® to create innovative ways to promote their business, while providing a fun and unique experience for their guests.
Retailers that embrace this new form of photo marketing are seeing the results in their marketing efforts, from driving new and repeat foot traffic, to an increase in organic social media reach.
While selfie mirrors may or may not be right for your business right now, don't miss out on the most important opportunity: your customers love to take photos!
At Simple Booth, we're passionate about great photo experiences. We build the tools and solutions to help businesses capture stunning visual content and grow through photo marketing.
Learn About HALO