This is part three in a series about new features coming soon to HALO app. First we peeked into Print Graphics and then I explained how Configurable Settings lets you fine-tune the photo booth experience.
Today we have a new tool for the Edit Screen to reveal. It's called Drawing and it does what it sounds like – your photo booth guests can create art on their photo or GIF by touching the screen!
Guests can choose a color and put a personal mark on their photos such as a doodle or a signature. They can choose a brush size and color, erase parts of the drawing or reset the entire canvas.
You can keep the drawings on-brand by choosing a palette of color options using new Configurable Settings.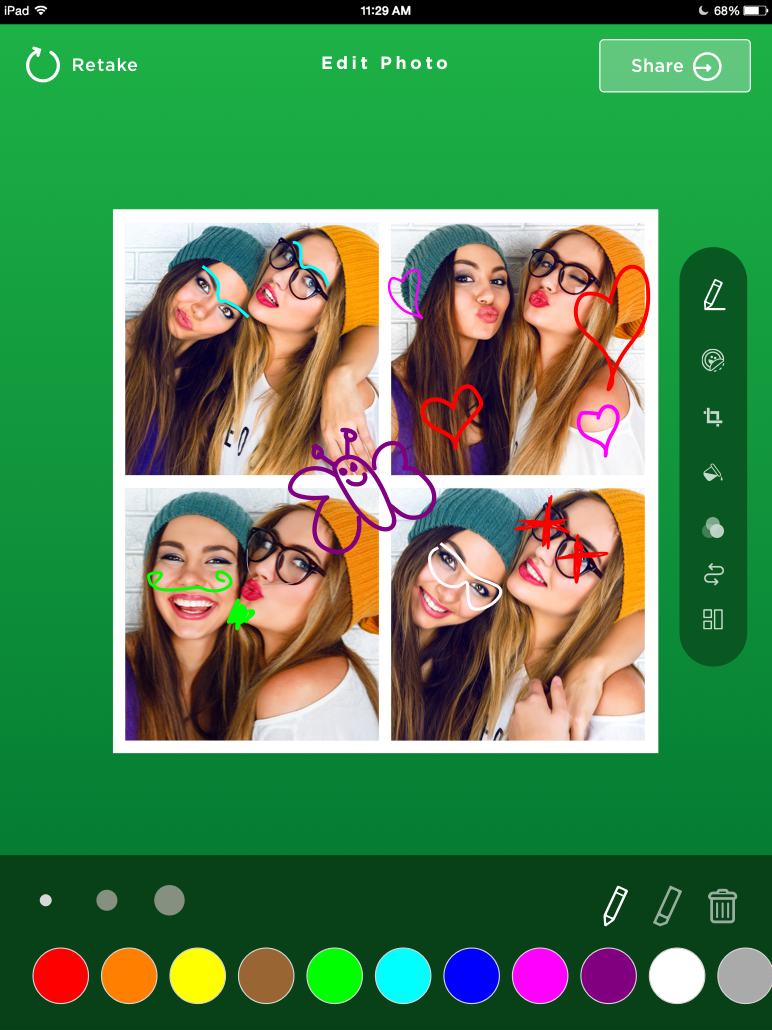 Brush strokes are rendered extra smooth with bezier curves for a pleasing effect. The brush thickness is ready to respond to touch pressure from Force Touch as soon as Apple brings the technology to iPad screens.
Most importantly, you can include a creative prompt specific to your event, like "Sign Your Name." Then, you can limit the drawable area to a section of the layout or GIF so that it lines up with your Overlay and graphics.
So what do you think – are you ready to unleash your inner artist and draw something at the booth tonight?