We're beyond excited to announce that the new and improved HALO app is now live on the App Store! This update takes the photo booth experience to new heights.
TLDR: Watch the video:
Choose your photo booth adventure
First and foremost, we've added the most highly requested feature of all time: the ability to select a layout before taking pictures.
With the check of a box, you can let participants choose from GIF, Live GIF, Rebound, or single photo—without the need for additional graphics or branding on your end.
Introducing the Choose Layout screen: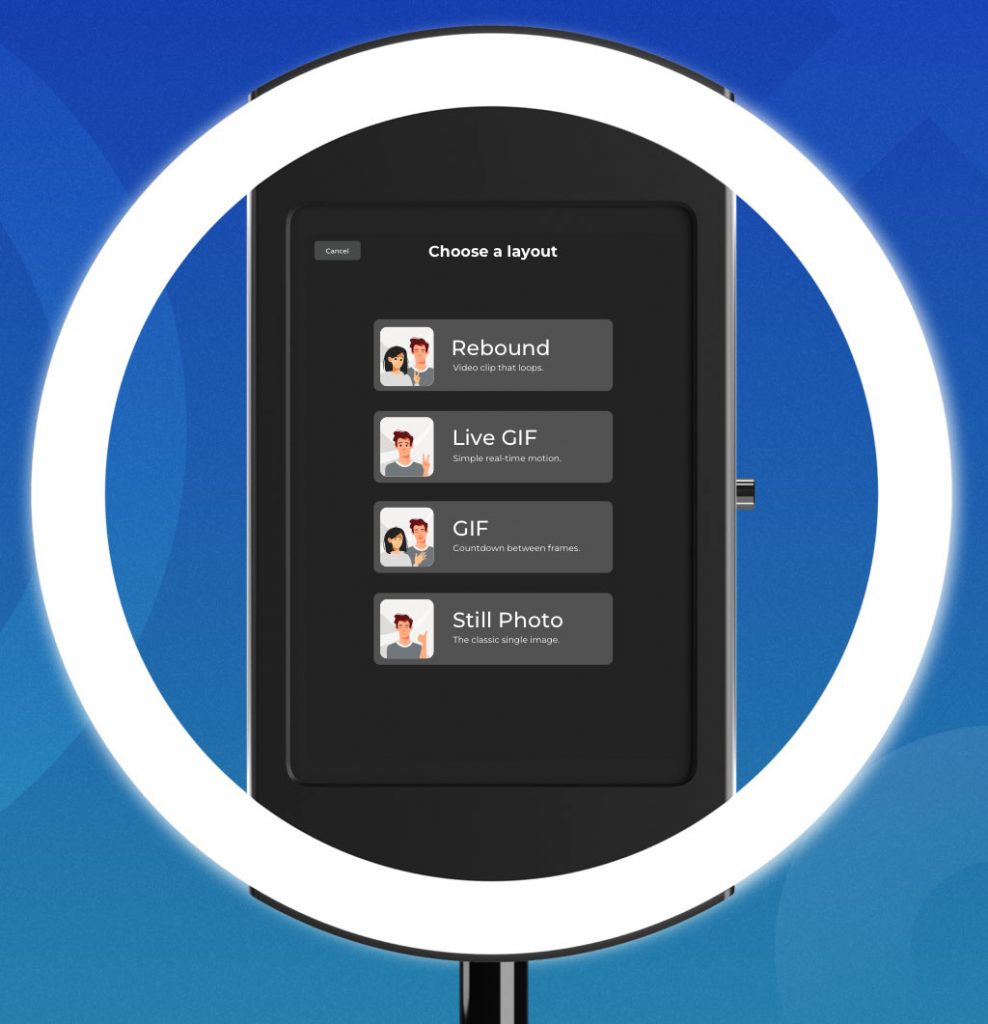 Privacy matters: empower users
Just as users enjoy the freedom to choose their preferred layout, having control over their privacy is equally crucial. That's why we're introducing a new privacy feature that allows participants to decide which images they want to display in the gallery:
This screen automatically appears when your gallery privacy is set to public or unlisted. Our Help Center has more information about gallery privacy settings.
Here's a quick breakdown of what happens in each scenario on this screen:
Opt in: When the user presses "Yes, include it," their photo will appear with other public photos in the gallery, Live Feed, your user profile, or the new start screen slideshow (more on that below).

Opt out: The photo won't appear in the gallery alongside other photos, but they can still receive it by any send options you have enabled such as text, email, or QR. The participant receives a private link that allows them to share the photo or video to Facebook, Instagram, and other social channels—just like normal. It simply won't appear in the other areas.

Private photos are still visible to the photo booth owner when logged in on the dashboard. You can export them with the other gallery images from the dashboard, too.
So far, we've seen 87% of participants opt in, indicating that most people are comfortable with their photos being included in public galleries. Meanwhile, those who prefer more privacy can feel safe knowing that they are in control of where their photo is viewed and shared.
Keep Up with Today's Privacy Demands
Privacy has become increasingly important for businesses.
Consumers are more savvy than ever and expect a high level of control over their personal data. With the constantly evolving privacy regulations worldwide, it's crucial for businesses to stay compliant and demonstrate their commitment to safeguarding customer information. The new privacy feature helps businesses achieve this by giving individual users more control over their images.
Grab attention from the start
The default Start Screen now intelligently switches between a slideshow of public gallery photos and "Tap to start" as a guest approaches. This powerful feature engages participants before they even interact with the booth and shows them what kind of fun photos or videos they can expect to take.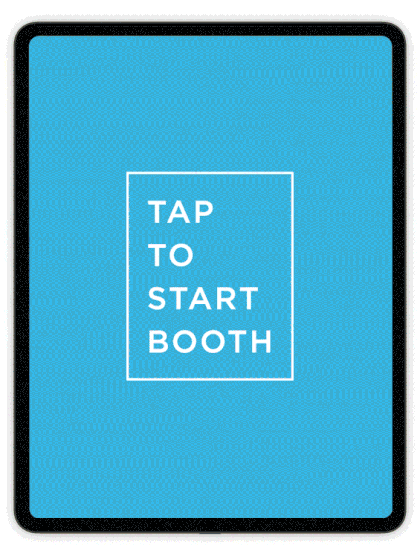 The privacy feature enhances this innovation by identifying which photos have been opted in for public display, ensuring that only approved images are shown on the HALO slideshow.
Striking new light and dark themes
We've preserved the core essence that makes HALO special while refreshing and enhancing everything around it. As a result, we're excited to introduce new light and dark booth themes that improve contrast and clarity. These themes enhance visual accessibility for all users, ensuring a crystal clear, user-friendly experience.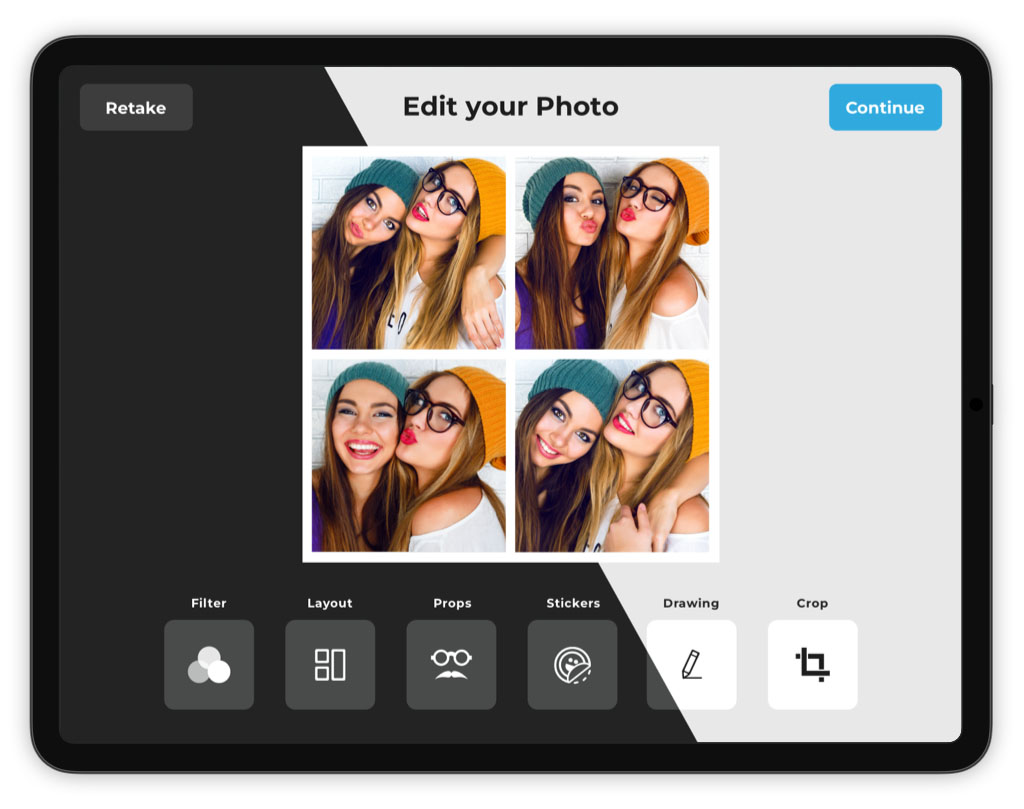 The new light and dark styles enhance the photo booth experience for all users by focusing on visual accessibility. With better color contrast, easy-to-read fonts, and larger buttons, the new app can better serve people of varying levels of eyesight, promoting inclusivity and accessibility.
Faster, better, smoother, fun-er
In addition to these major updates, we've made hundreds of other improvements for an enhanced user experience.
Here are a few highlights:
Photos now upload sooner, providing guests with a feeling of instant gratification.
The data capture form can be submitted multiple times, allowing marketers to capture contact information from multiple people in a single photo session.
We've added a "Thank you for participating" screen, offering a seamless transition for the next users.
A new Mission Control feature that replaces the Booth Status screen, simplifying camera and settings adjustments during events.
It's easier to get your photo by scanning a QR code than ever. We've moved the QR code to front-and-center on the Send Screen so any participants can scan it without pressing any extra buttons.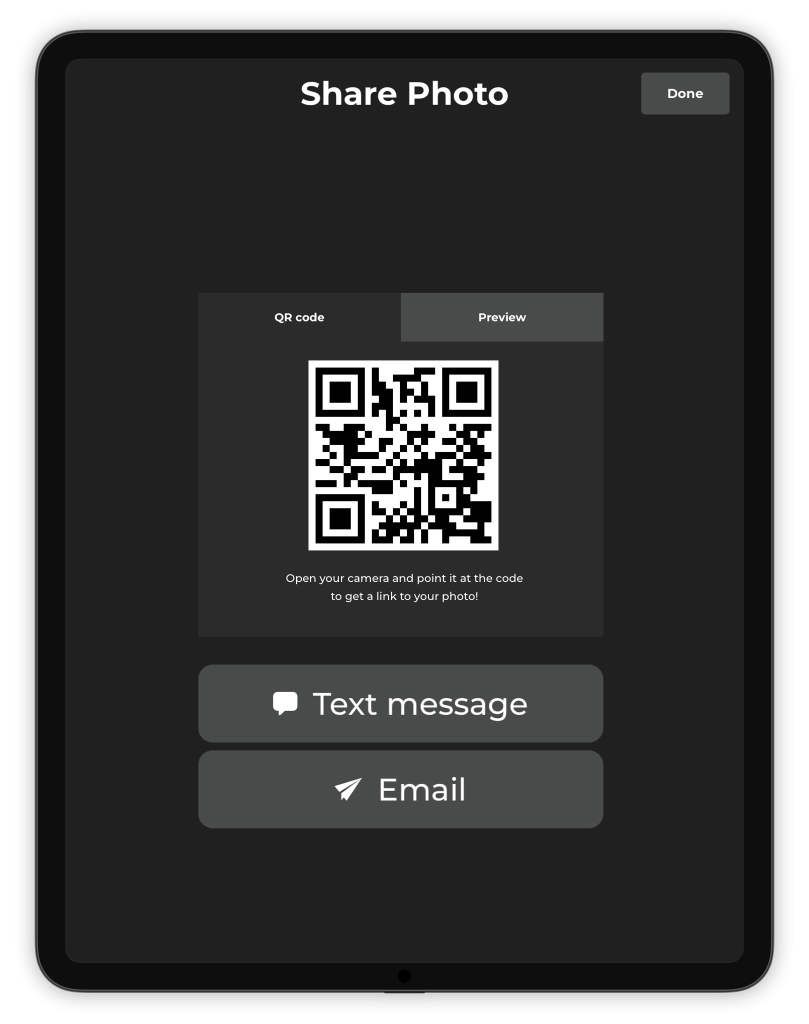 We're delighted to bring you the most advanced photo booth experience yet. Download this incredible release from the App Store now and get ready to elevate your events, increase customer engagement, and capture valuable marketing contacts with ease.
Discover the full potential of Simple Booth by creating your own HALO bundle in our online store. Combine our cutting-edge hardware and software for the ultimate photo booth experience.