This New Year's Eve, we think you deserve to spend more time celebrating good times. Let Simple Booth help you produce the perfect event. Our designers have hand-crafted a collection of perfect props and themes for your New Year's Eve photo booth activation.
And best of all, they're totally free to use with the Simple Booth app and you can set them up in a matter of minutes.
Celebrate New Year's Eve in style
This year, there are two New Year's themes to choose from–New Year's Party and Gatsby New Year.
Here's a quick sneak peek: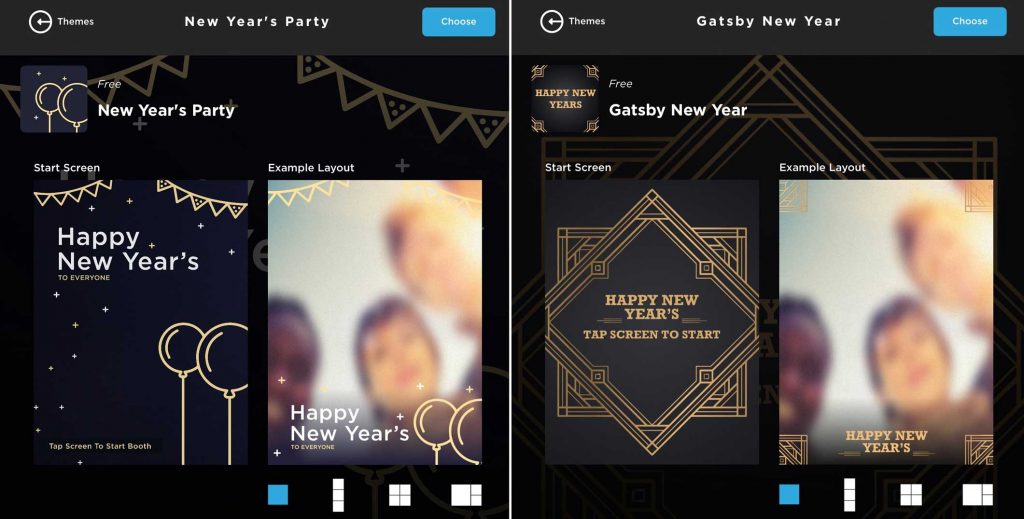 RELATED: Photo Booth Props And Themes For Your Event
To preview the themes for yourself, open the Simple Booth app on your iPad, then:
Tap the desired preset you want to use the themes with
Next, tap Themes
Tap Browse
Scroll through the Themes and tap any to see a preview
The preview screen highlights how the photo booth themes transform both the start screen as well as the overlay.
You can even preview how they will look across different layout grids. The GIF below points out where the grid preview options are located. Just tap on the layout you'll be using during your activation to see the preview.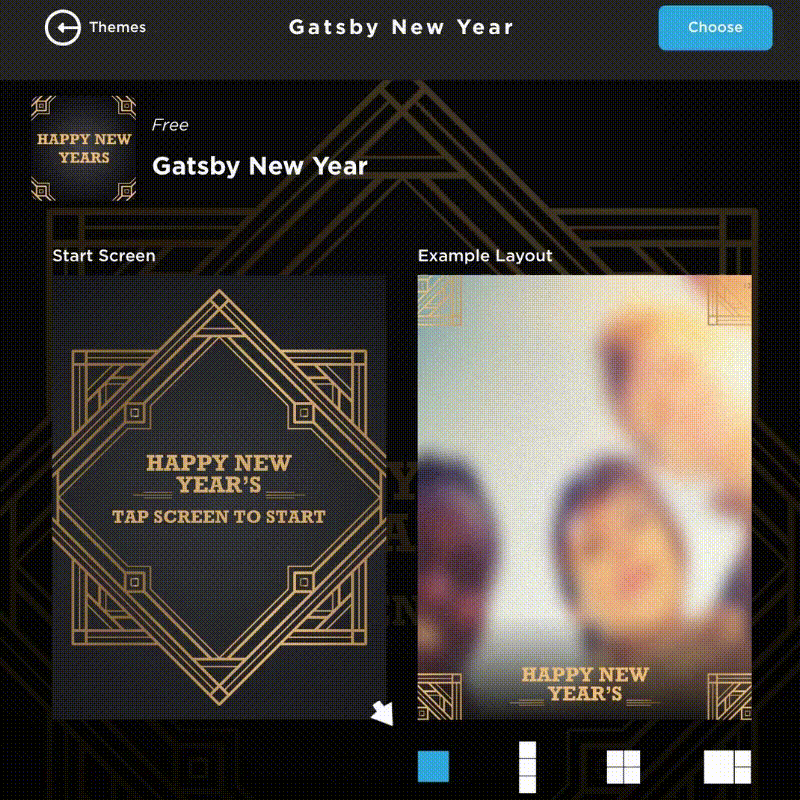 Activate your theme in Simple Booth
Once you've decided on which theme to use, just tap Choose in the upper right-hand corner of the preview panel and it will be activated on your preset.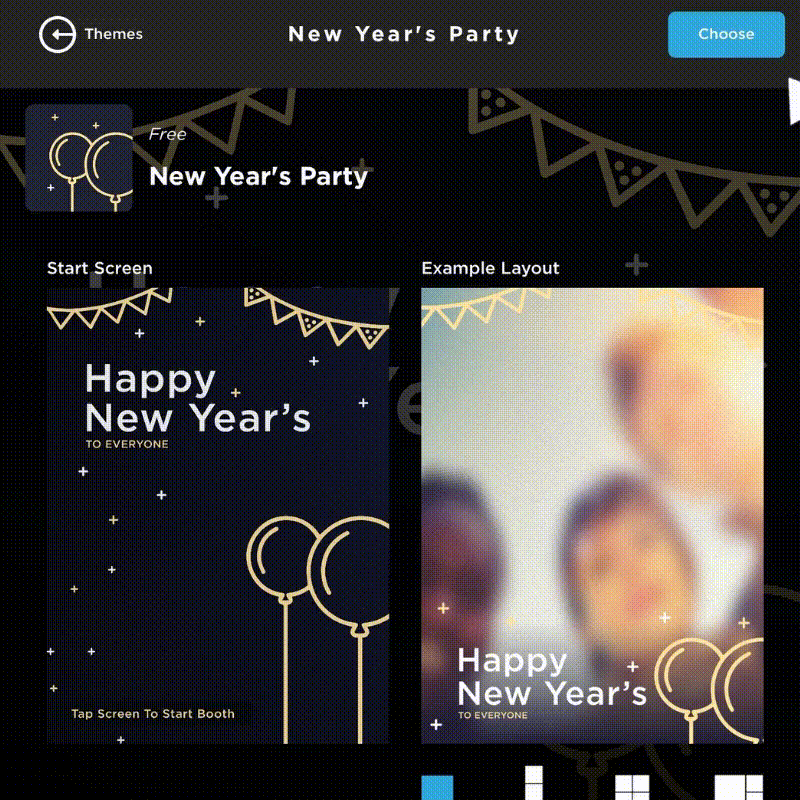 Viola! You're good to go. Just run a quick test ahead of your New Year's Eve photo booth activation to ensure everything looks perfect before your participants arrive.
Customize your theme
If you have a Simple Booth subscription of any level you also have the option to add your own custom overlays and start screens.
For example, look at this custom New Year's Eve theme from the [A]typical New Year's Eve activation.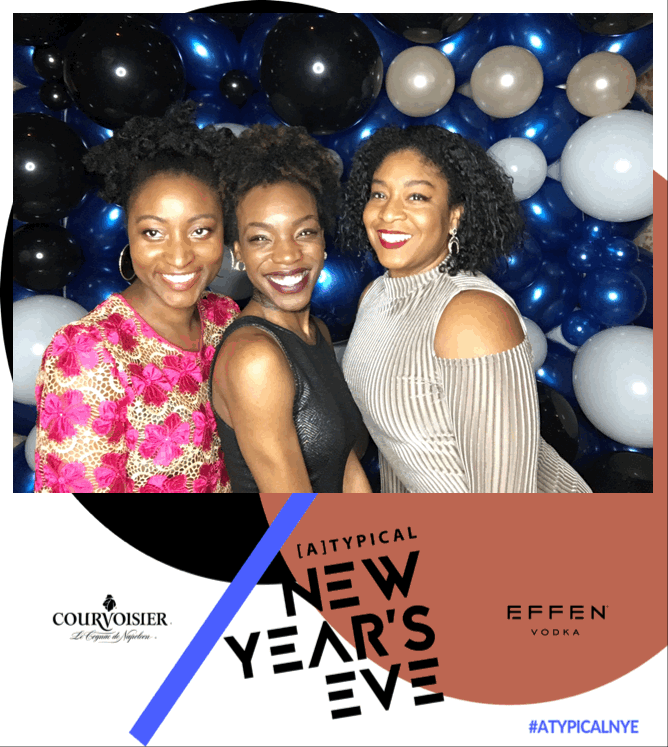 This can be done in the app or on your Simple Booth dashboard. For more info on how to create your own awesome custom theme, we suggest reading this guide to get you started: How To Create An Overlay For Simple Booth.
It's easier than you think!
Try the free New Years Eve Props
If your New Year's resolutions include working smarter instead of harder, using digital props at your New Year's Eve photo booth activation is a good start.
No more having to come up with fun ideas for props…
…and no need to waste time keeping prop tables organized.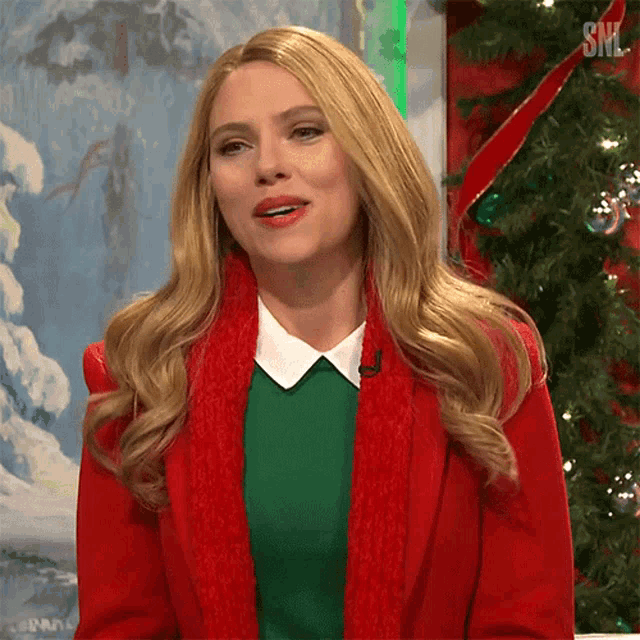 Sound too good to be true? Try them out to see for yourself.
Start by opening the Simple Booth app and selecting the desired preset.
Tap Props.
Tap Browse Packs
Scroll to find the New Year's Eve props
Once you've found it in the list of prop packs, tap it to see a preview.
The screen will look similar to the one below. In the app, scroll down to see even more props not shown here. Be sure to check them all out and find your favorites!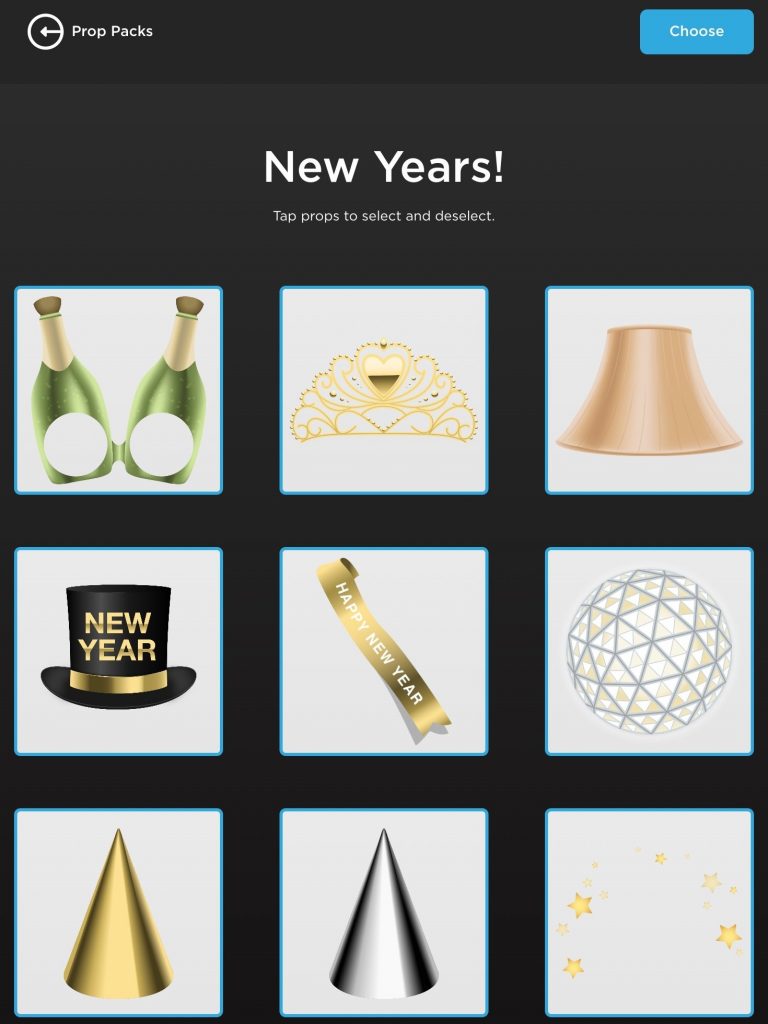 By default, all the props in the pack are selected. Add them to your preset by tapping Choose in the upper right-hand corner.

Alternatively, you can mix and match your favorites by tapping individual props to deselect or reselect them. Any props that are highlighted with a blue border will be added to your preset once you tap Choose.
We recommend limiting the number of digital props available so they don't get to overwhelmed by all the greatness. You know, too much of a good thing and all…
You can use digital props with gifs or photos! 🍾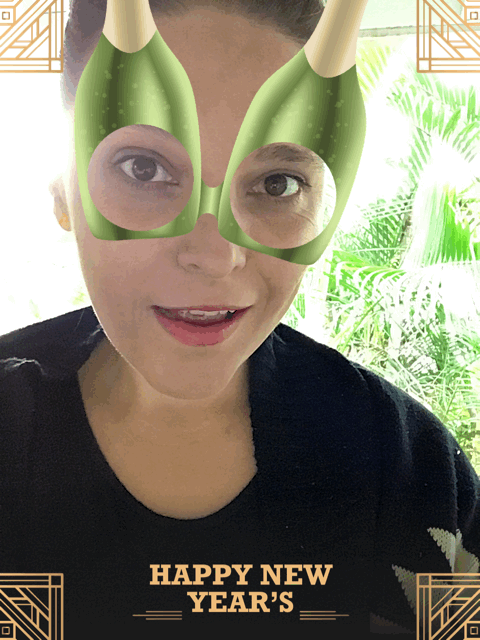 Participants of your New Year's photo booth activation will be able to customize their images and GIFs with the digital props you've added to the preset after they've taken their photo. All they need to do is tap the prop they like and it will automatically snap to the correct place like magic.
They'll also have the option to remove a prop after it's been applied.
While you're party planning your end-of-year festivities, take a look at our Christmas photo booth themes and prop ideas.
Simple Booth subscribers with a Standard-level or higher subscription can add their own custom props. To learn how to activate this and other pro features, check here.
Get ready to light up your New Year's Eve photo booth activation with Simple Booth. Learn how international brands like Pernod Ricard use the Simple Booth platform to produce legendary events.
READ THE CASE STUDY: