It seems like everywhere you turn there's a new type of marketing being hyped as the next game changer. Experiential marketing, influencer marketing, mobile marketing, integrated marketing, content marketing, email marketing—the list goes on and on.

While each of these started as a trend, they've all become critical parts of modern marketing strategies. They have grown and transformed to become staples in every marketing organization's bag of tools.

Is photo marketing the next marketing goldmine, or just another fad that will be left by the wayside?

What is Photo Marketing?

Photo marketing is much more than just any type of marketing that relies on images. We've known for a long time that adding compelling images to your marketing materials is a sure way to increase engagement. But photo marketing as a strategy is taking things a step further.
Photo marketing is a strategy to immerse your audience in a brand experience that they can capture and share.
There are three main components that comprise the foundation of what we mean by "photo marketing":

User-generated content
Photo marketing invites users to create and share their own images.
User-generated content (UGC) was another hot marketing trend not long ago, and photo marketing definitely fits in right alongside it. Photo marketing can be a powerful source for UGC that gives the brand a way to participate in and accelerate the generation of the content.
can be a powerful source for UGC that gives the brand a way to participate in and accelerate the generation of the content.
Brands can utilize the resulting user-generated images for assets that can power everything from social media posts to direct-mail campaigns.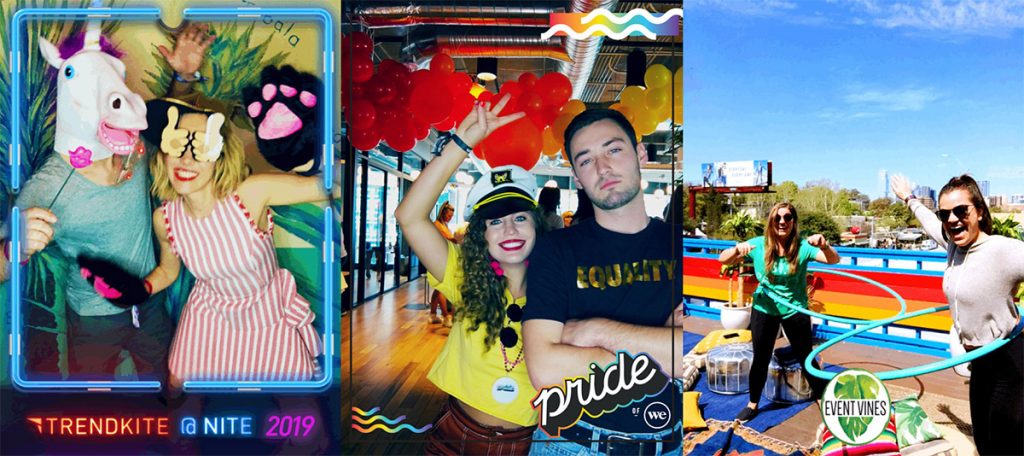 Photo booths
There are already over 5.9 million Instagram posts with the #photobooth hashtag. Marketers understand the value of tapping into this growing medium. Photo booths are one of the most powerful marketing tools out there, but aren't being used to their full potential. They provide a platform for users to create content, and an opportunity for marketers to engage customers in a meaningful, authentic way.

Selfie stations
According to Inc.com, selfie services is one of the top 8 industries to start a business in 2019. Photo marketing offers a set-it-and-forget-it solution for today's marketer. Selfie stations offer the value of user-generated content but require only a one-time setup and occasional maintenance. These can be set up at parties or events, or even as permanent installations at offices or high-traffic, branded locations.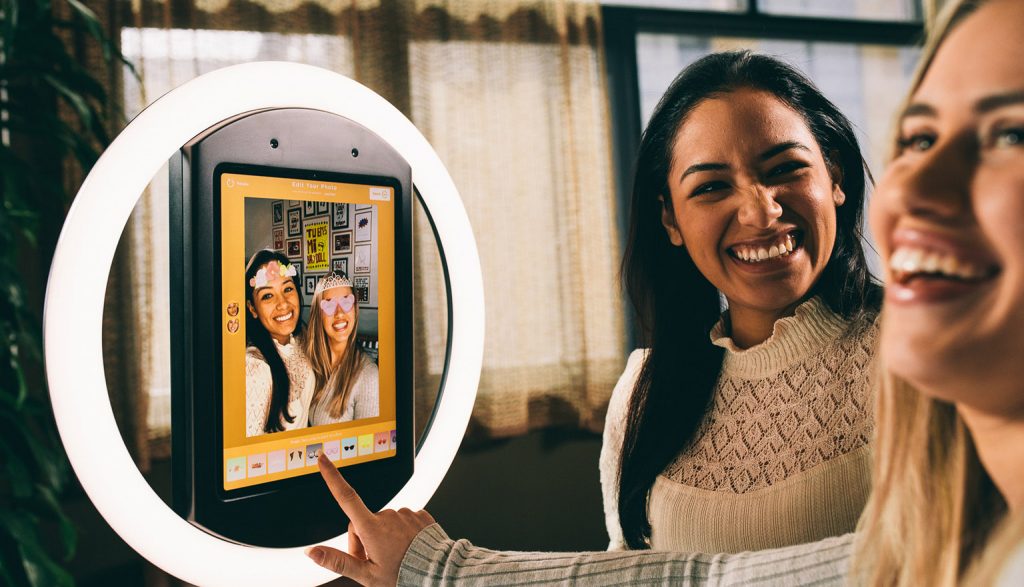 What Photo Marketing Solves

To determine whether photo marketing will become a major marketing trend, let's look at what problems it solves:

Attribution
Why did a user convert from a lead to a sale? What led them to your brand in the first place? These are critical questions for every modern marketer. But all too often it's difficult to determine exactly why a user does something. And it's even harder to replicate it to add more leads to the funnel.
Photo booths and other photo marketing strategies solve this by creating a clear source of attribution. The user went to an event, used a branded photo booth and entered their email in order to receive the photos in their inbox. The attribution becomes crystal clear, and the action can easily be replicated again and again.

Engagement
Nearly every marketer uses engagement as a benchmark for return on investment. It's also an indicator to their bosses that a marketing strategy is working.
Yet it remains a poorly defined metric. Photo marketing, however, makes engagement an easy-to-define metric where the value is clear. You'll capture an email when someone takes a photo at a selfie station and shares that photo with a branded hashtag.
You'll also have a clear attribution followed by clear engagement that can ultimately lead to sales.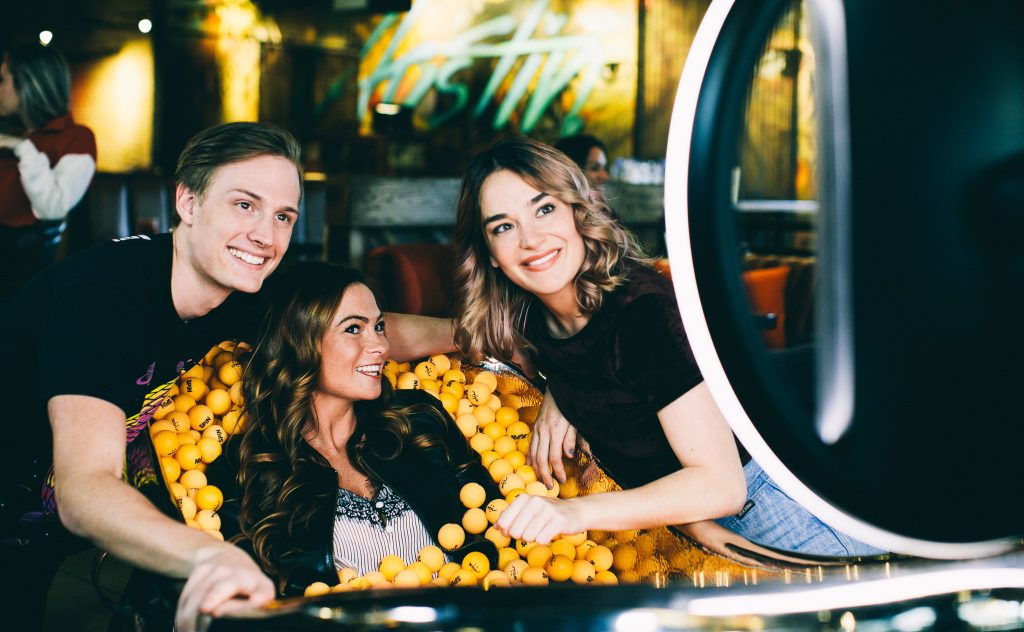 Social sharing
It's more challenging than ever to persuade customers to share positive sentiments about your brand on social media. Internet citizens are becoming more and more consumers of content instead of creators, and all-too-often when they do have something to say about your brand it's about a problem they had.
Yet creating that positive word-of-mouth buzz on social media is not impossible and photo marketing is the tool to do it. When you give customers a value-added photo experience with lighting, a backdrop, an interactive preview and fun filters or branded overlays, you're giving them something they want to share. No tooth-pulling involved.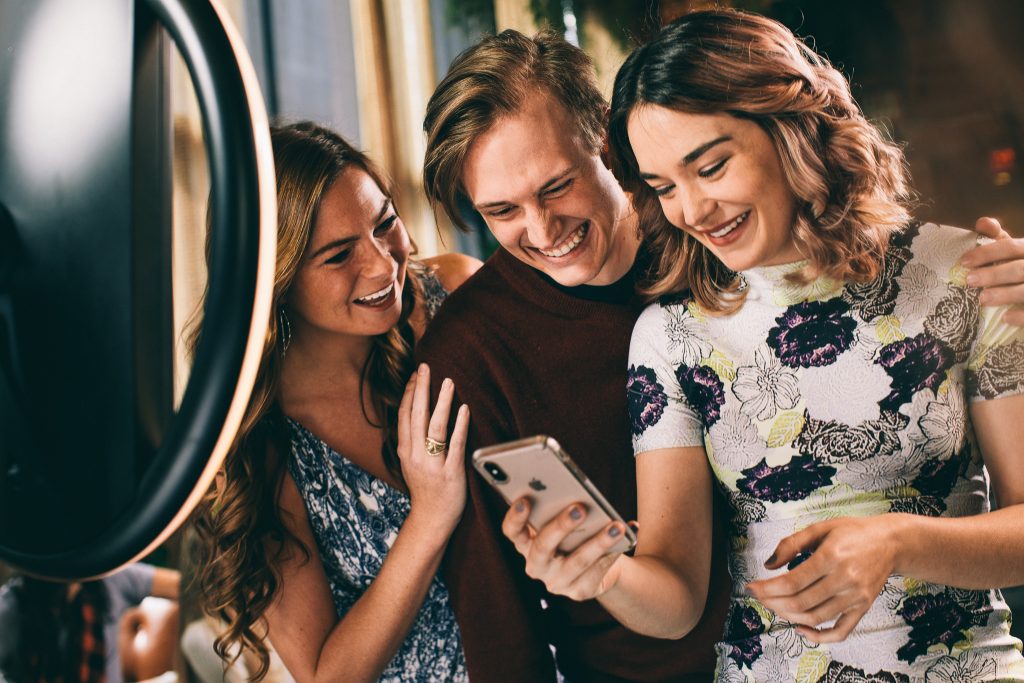 Ad-blocking
The days of building a business solely through digital ads are fading away. Marketers have to find ways to reach customers by providing them with things that they actually want to do. With ad blockers on the rise, experiential marketing has also spiked. But marketers are still figuring the best way to provide experiences while still maintaining a beneficial ROI.
Photo marketing solves this issue by providing audiences with an affordable, long-term platform that gives people a reason to engage. They're more comfortable providing contact information because they're simply having fun. And those happy memories you're creating will also create a strong, emotional connection to the brand. Participants become immersed in it, which is more powerful than any display ad.

So, is it the Next Big Trend?

We'd say yes! While photo marketing won't replace all the other critical elements that make a successful marketing organization, it is a powerful marketing tool that solves many problems that today's marketers face.
Simple Booth is building the ultimate platform for photo experiences, leading the way for brands to adopt photo marketing strategies.