The Simple Booth team has been quietly working hard over the last four months on a new version of the HALO app. It's time to make some noise! Many of the new features are locked in and we are ready to show you what is coming this spring.
I will be introducing each new feature in a series of short blog posts. The first feature I get to tell you about is for a great photo booth tradition: printing.
A year ago we heard from our users that when you print, you want the photos to fill the entire sheet of paper, no matter what the layout or the paper size. That's when we created the Force Fit feature to detect faces and smart crop your photos to fit any paper size. It worked great with logos, but for graphics meant to cover the whole layout there was still a problem: the print size is almost always different from your layout size!
For users who focus on prints, it wasn't possible to create a single overlay that would perfectly fit both your digital layout and a traditional photo booth print.
In the new HALO app, you'll be able to add separate Print Overlay and Background graphics that will override the ones you made for the digital copy and that work with Force Fit. You will be able to get the best of both worlds: a sharp looking digital layout and a print that is perfectly filled to the edges with your custom graphics.
Here's an example of a photo layout with a winter themed overlay applied: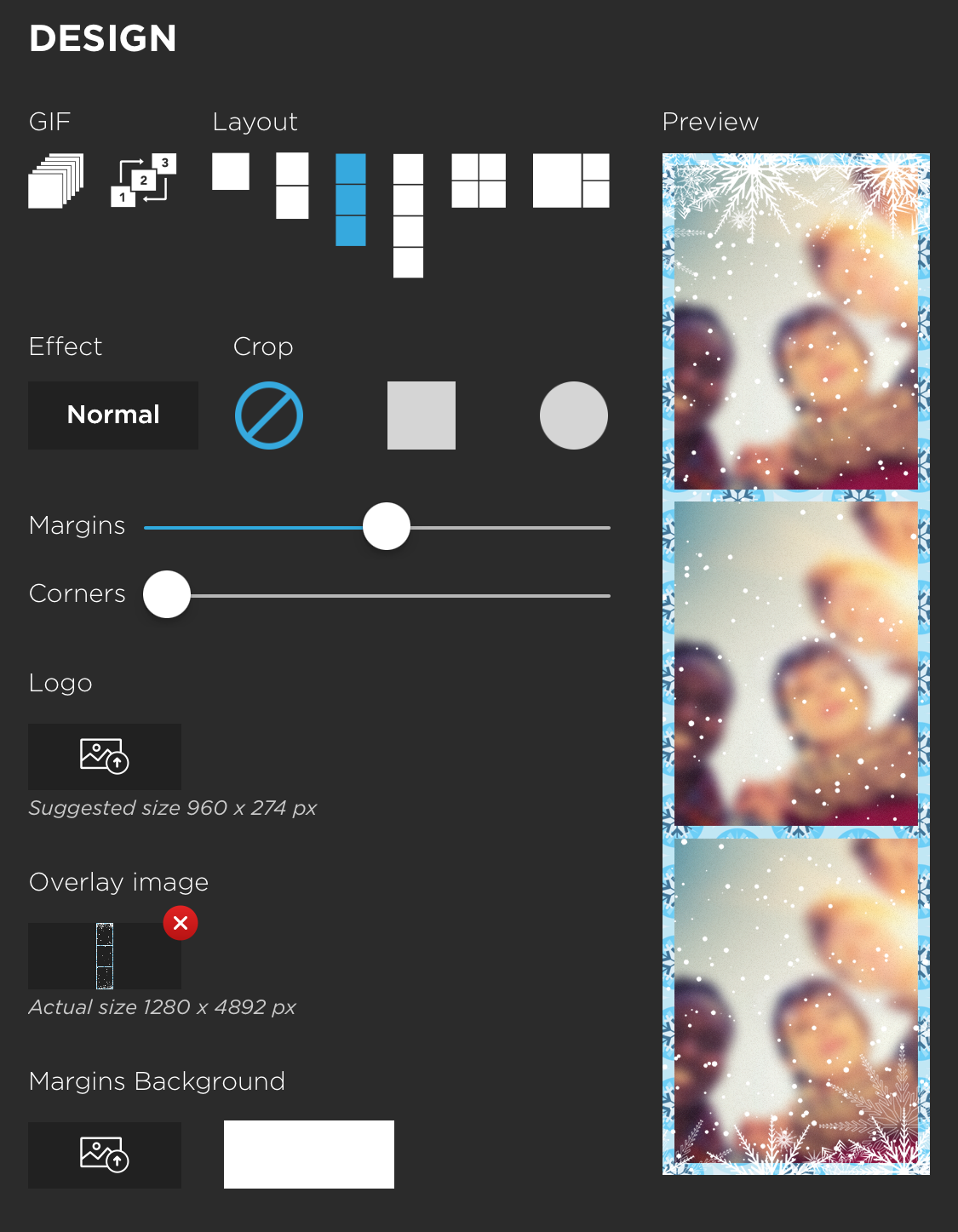 Now on the Prints panel, you can see the preview has two strips side-by-side for a 5×7 print. A separate overlay is applied in the same style as the overlay for the digital layout, but it's designed for the 5×7 print: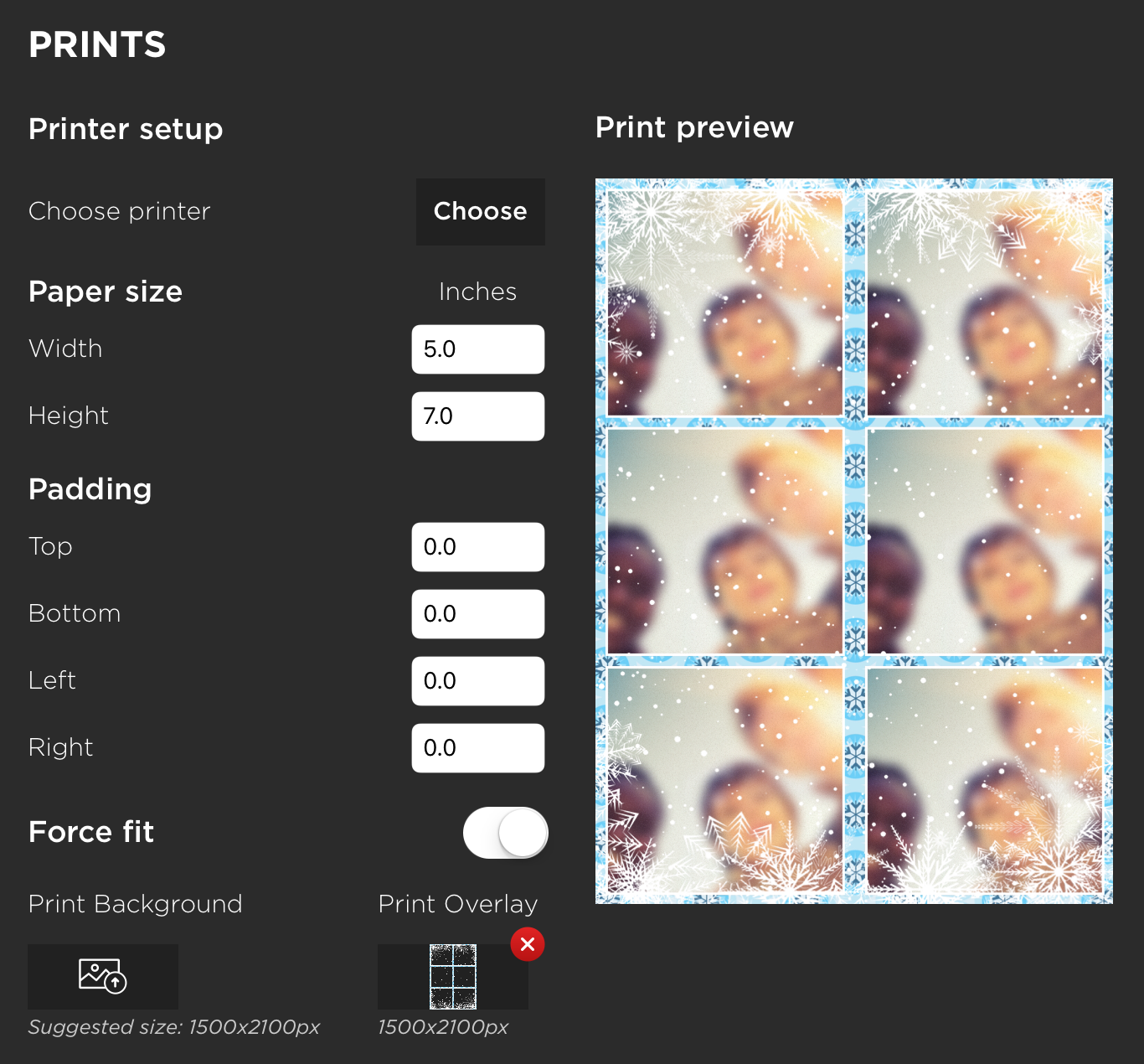 This one is for you, printer pals. Print on!