Today, we're proud to announce the new green screen feature for the Simple Booth HALO® app for iPad! Green screen is a visual effect that lets you replace a physically green background with a digital image.
Many people associate green screen with Hollywood movies, but now you don't need to have a blockbuster budget to join in on the fun. All you need is HALO and a green backdrop!
Watch the announcement video
Getting started with green screen
First, you need to find a high quality green screen backdrop. There are many choices for inexpensive green backdrops online that you can use and we also offer a green screen kit available for sale from Simple Booth. For the best results, find a green screen that is wrinkle-resistant and large enough for group photos of 3-5 people. For more details on finding a green screen backdrop, read our complete green screen tutorial.
Next, you need some digital backgrounds! You can find many free images on websites such as Unsplash and Pexels, or you can purchase images from one of the many popular stock photo websites.
Finally, photo booth users can choose one of the backgrounds and it will be superimposed behind them on the photos they take. Your participants can even see a preview in real-time to get creative and have more fun!
FURTHER READING: How To Use Chroma Key And Digital Backdrops In Simple Booth HALO®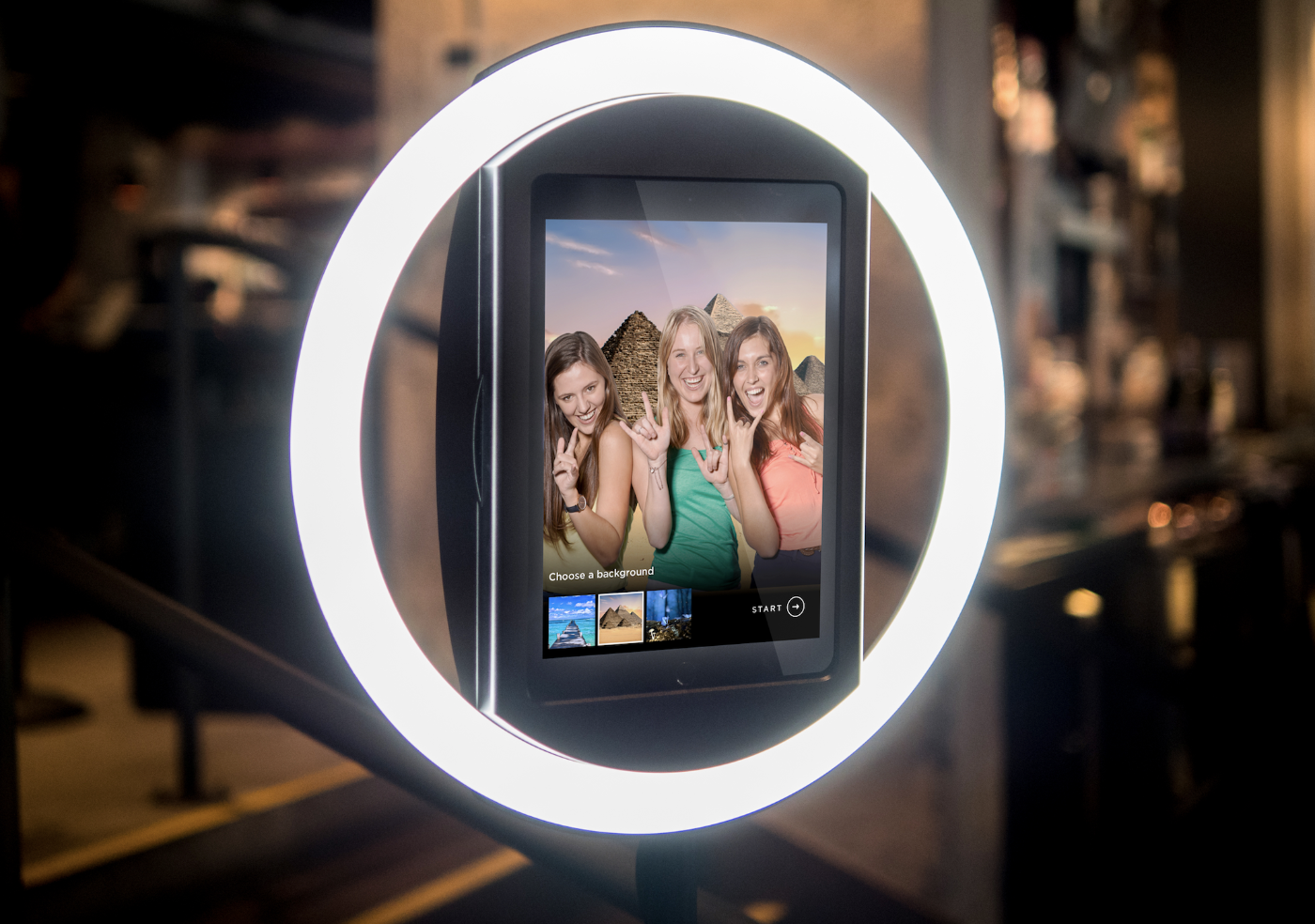 Unleash the backgrounds
Green screen lets you have one or more branded or "far-out" backgrounds without the expense, time, and logistics of having a custom backdrops printed and shipped.
Our team is excited to have this feature available for you just in time for the holidays! Take your guests on a trip to the North Pole for a corporate party, perhaps?
As the world's leading photo booth platform, we're always working to design a better photo experience at Simple Booth. Ready to join the photo booth movement and try green screen?
Learn About HALO