This fall your college campus will be buzzing with excitement as students return. You need a campus event idea that's beyond the ordinary. Any back-to-school event is a perfect selfie opportunity…why not capture that magic with the highest quality portable photo booth in existence?
With Simple Booth HALO®, your students get an interactive photo experience they'll love and you get ultra-sharable photos branded with your college name and logo. It's next-gen visual endorsement, and it's the Next Big Thing in college marketing and recruiting.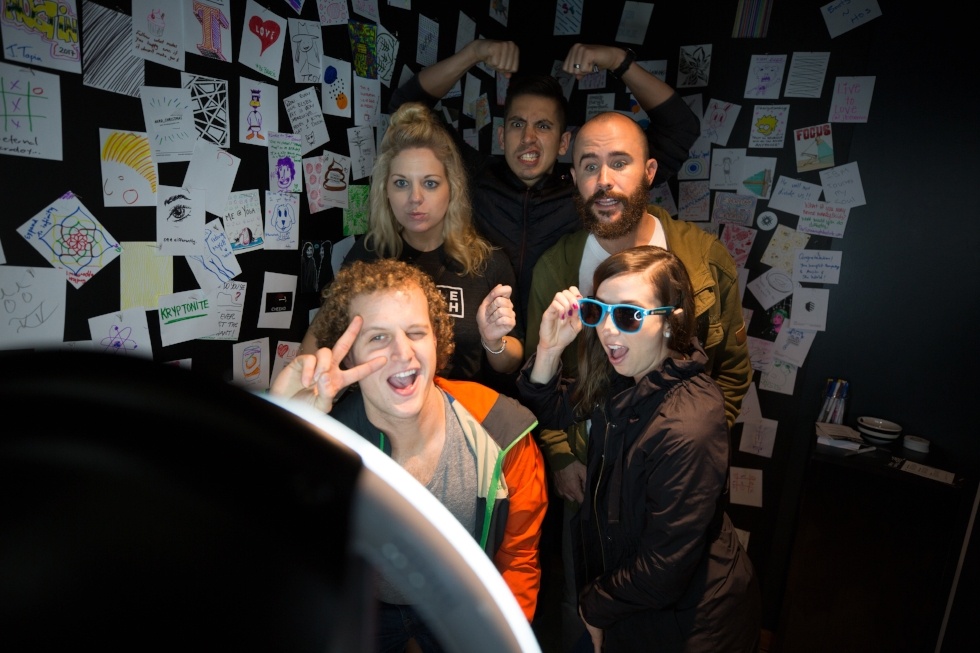 The sleek and simple HALO has such soft and beautiful lighting that it makes everyone look great. People are naturally drawn to the fun, and enthusiastic about bonding with classmates old and new. It turns an event full of strangers from dull or intimidating into an engaging, party-like-a-rock-star celebration.
Ultra-Grammable
With Simple Booth, you get more than a selfie stand. In fact, you get a whole suite of digital tools to amplify your college events online:
The Simple Booth app for iPhone links your students' photos into their own personal feed from your events, to preserve those precious college memories forever.
The Live Feed app creates a cycle of engagement at campus events that spurs people on to take more photos, and create more shares. This leads to re-engagement and sharing long after the event is over. Your college stays top-of-mind with current—and future—students.
Virtual Booth even lets you design your own photo booth mobile app to put directly in the hands of students, faculty, and alumni!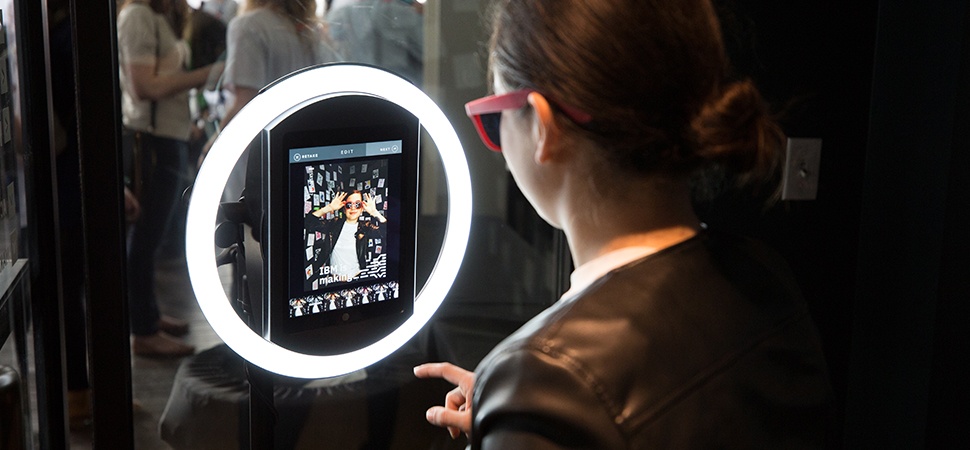 Features that Students & Staff Love
HALO has features that up the coolness factor by, like, triple:
Green screen background: Avoid messy backgrounds by providing your choice of digital creative backdrops.
Overlays: Add a unique frame that tells the story of your college.
Digital props: No need to buy actual props, you can simply choose from our digital library of props or create your own by uploading your themed graphics!
Photo moderation: Approve photos before they appear in your gallery (embarrassment avoided!).
Analytics: Track participant counts, number of shares, photo views, and demographic data. When your campus event was a hit you'll have the stats to prove it.
Visual Word-Of-Mouth Marketing
OK so HALO is fun, intuitive and shareable: the ultimate campus event idea.
But is it worth it?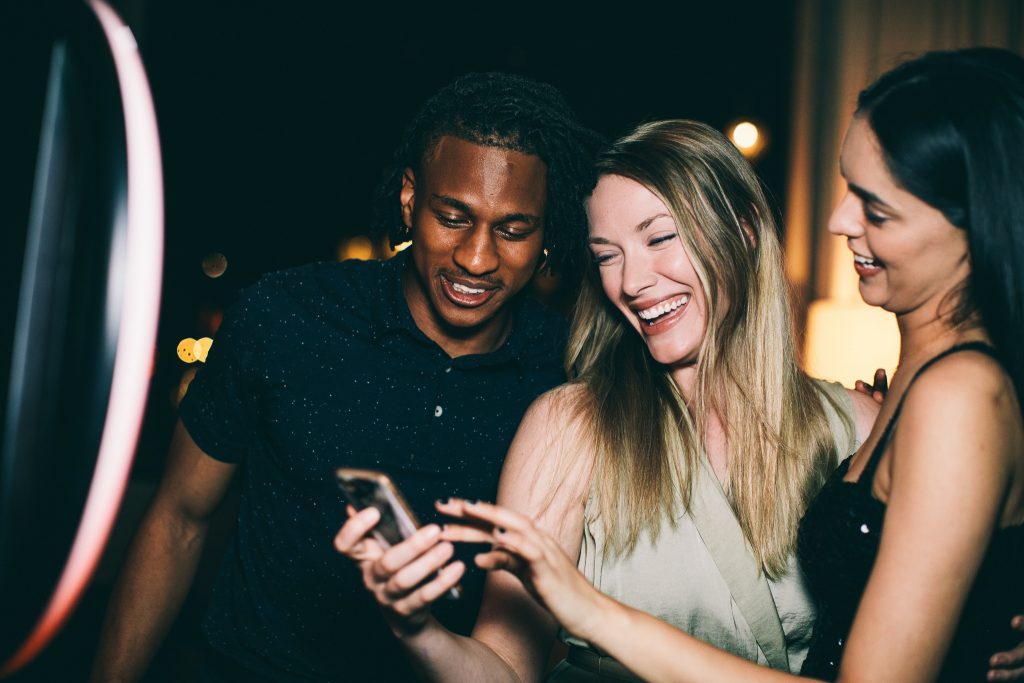 Think of your initial investment paying back 10-fold, due to the amount of organic social impressions your college will receive. A branded HALO photo is a new type of marketing and recruitment tool, with "word-of-mouth" endorsements from a prospective student's trusted social circle.
If even one prospective student is swayed to choose your college due to the visual endorsement of a friend, your return-on-investment is already there.
Priceless.
If you plan to have multiple events, and are having a difficult time engaging an audience, this is a great place to start and a good investment.

-Vince, Assistant Director of Campus Life | Walla Walla Community College
Read On: How Walla Wall Community College leverages Simple Booth for on-campus engagement
Harness The Power Of The Future
There was a time when college marketing could be done with an annual brochure. Those days are over. Don't cede precious market share to your more tech-savvy, forward-thinking rival campuses.
Contact us today about your own, dedicated HALO selfie booth, and put the campus on notice that the future has arrived.