Social photo booths can be an engaging and memorable tool for your sports marketing strategy. They offer a new and novel approach to drive fan participation, provide excellent content for your social media platforms and can even create additional revenue streams.
1. Tailgating and Pre-game Activities

Sports fans want to make the most of tailgating and other pregame activities and post about it on social media. If you provide a social photo booth with great lighting and a fun background, they'll love to create animated GIFs picture-perfect snaps all day long. For vendors or field marketing activations, a photo booth will attract more foot traffic to your areas and give fans a reason to stay.
Photos booths can also unleash the power of FOMO (Fear of Missing Out), which may cause friends of your photo booth visitors to clear their schedule and buy tickets for the next game so they can join the festivities, rather than watching it unfold online.
2. Exclusive VIP Photos
A photo booth outside the locker room, in the tunnel, on the sidelines or on the field before the game will give you a prime opportunity to take VIP photos that will make compelling marketing content. You'll get candid and authentic shots that speak to fans in a way that staged photographs cannot. Whether you want an animated GIF that has the potential to go viral or just want photos that show off a player's personality, a photo booth is an excellent tool.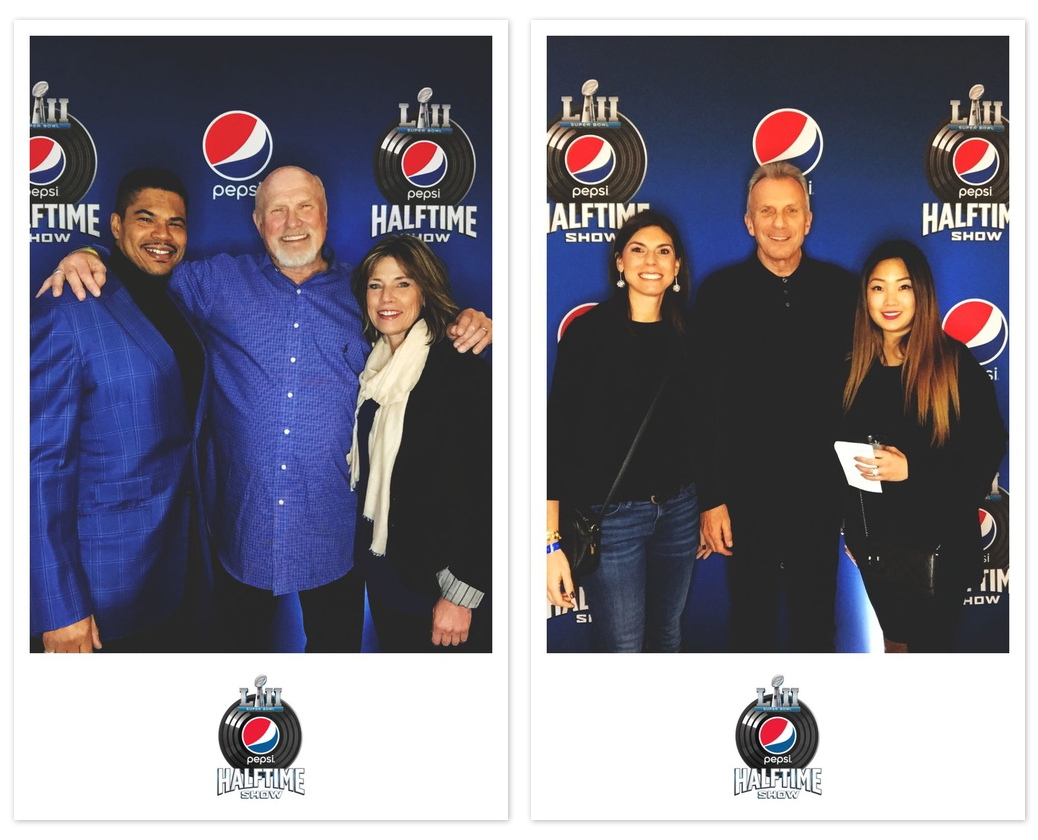 Fans will get that insider feeling they're looking for with these candid shots, helping them form a stronger connection that may result in an increase in your ticket and merchandise revenue.
3. Live Feed Slideshow On The Jumbotron
If you want to go BIG, you can use photo booths throughout the sports arena to stream your fans' and players' photos up on the jumbotron.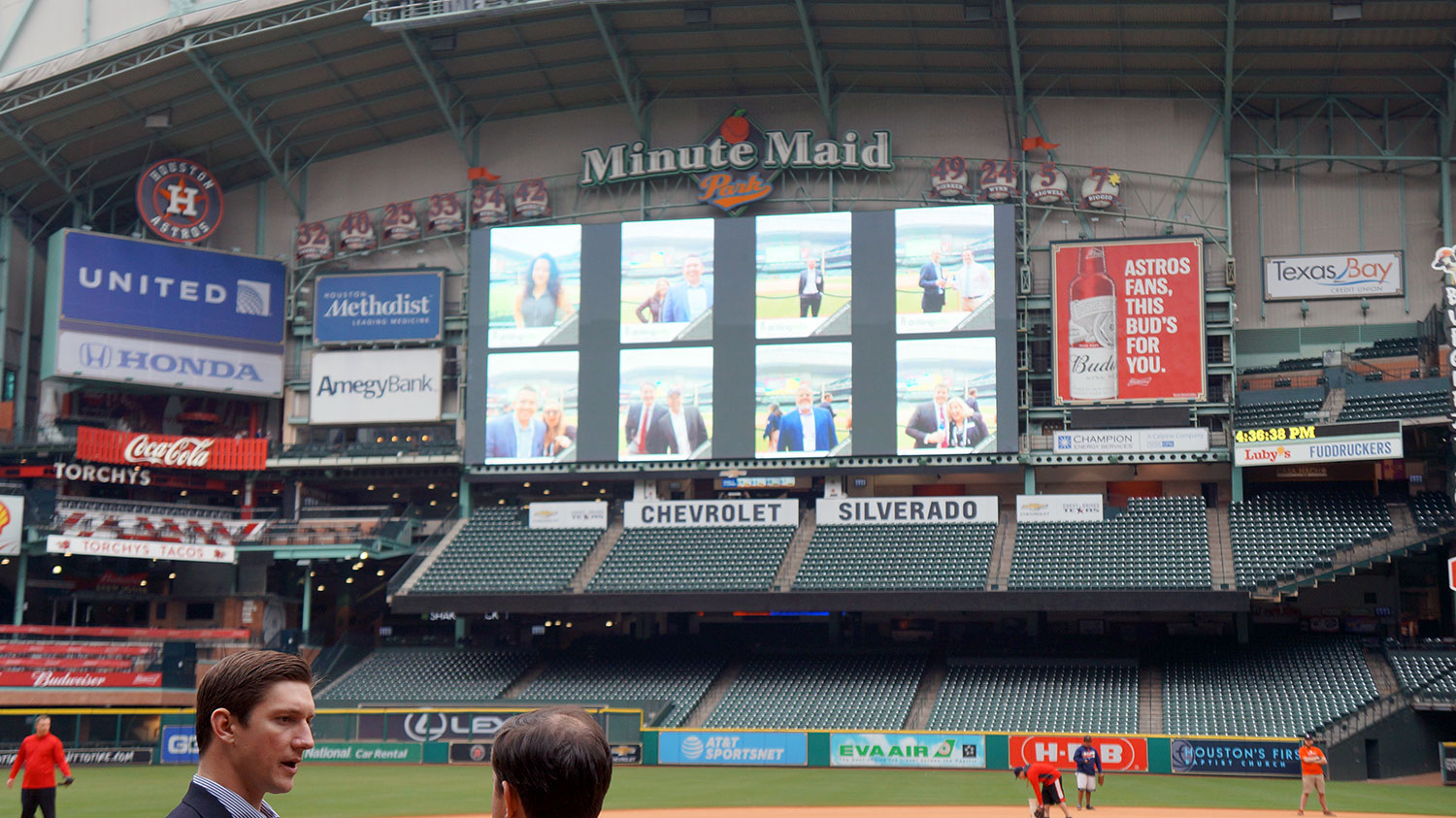 Everyone loves to see themselves up on the big screen, especially next to professional atheletes. Photo booth pictures give you an excellent way to last a lasting impression with fans and VIPs alike. Instead of suddenly having the live television cameras focused on them, a photo booth gives an opportunity to pose for and accept the photo. On the backend, you can have staff moderate images to approve content before they appear.
4. Sell Sponsorships in Stadium Suites
A permanent photo booth installation in stadium suites offers an amenity for people who want a premium experience while they watch the game. It also functions as an advertising area. You can sell the booth placement as an experiential marketing sponsorship for a new revenue stream, especially when you consider that you'll attract popular athletic brands looking for ways to reach high-income customers and build brand awareness.
Think about, it brands like:
Under Armour
Adidas
Puma
Nike
These sports industry brands build brand awareness by having their sponsored athletes featured in front of cameras while they wear their logos on jerseys. This might just be the tipping point to get them on board for the next event.
The advertising opportunity can extend to photo booths throughout the stadium as well. In addition to outside sponsors, you can include information or links on the gallery for upcoming games and major sporting events, promote merchandise or featured vendors in the slideshow, attract online influencers, or simply collect great content to add to videos or your social media to feature your most loyal fans.
5. Team and Staff Celebrations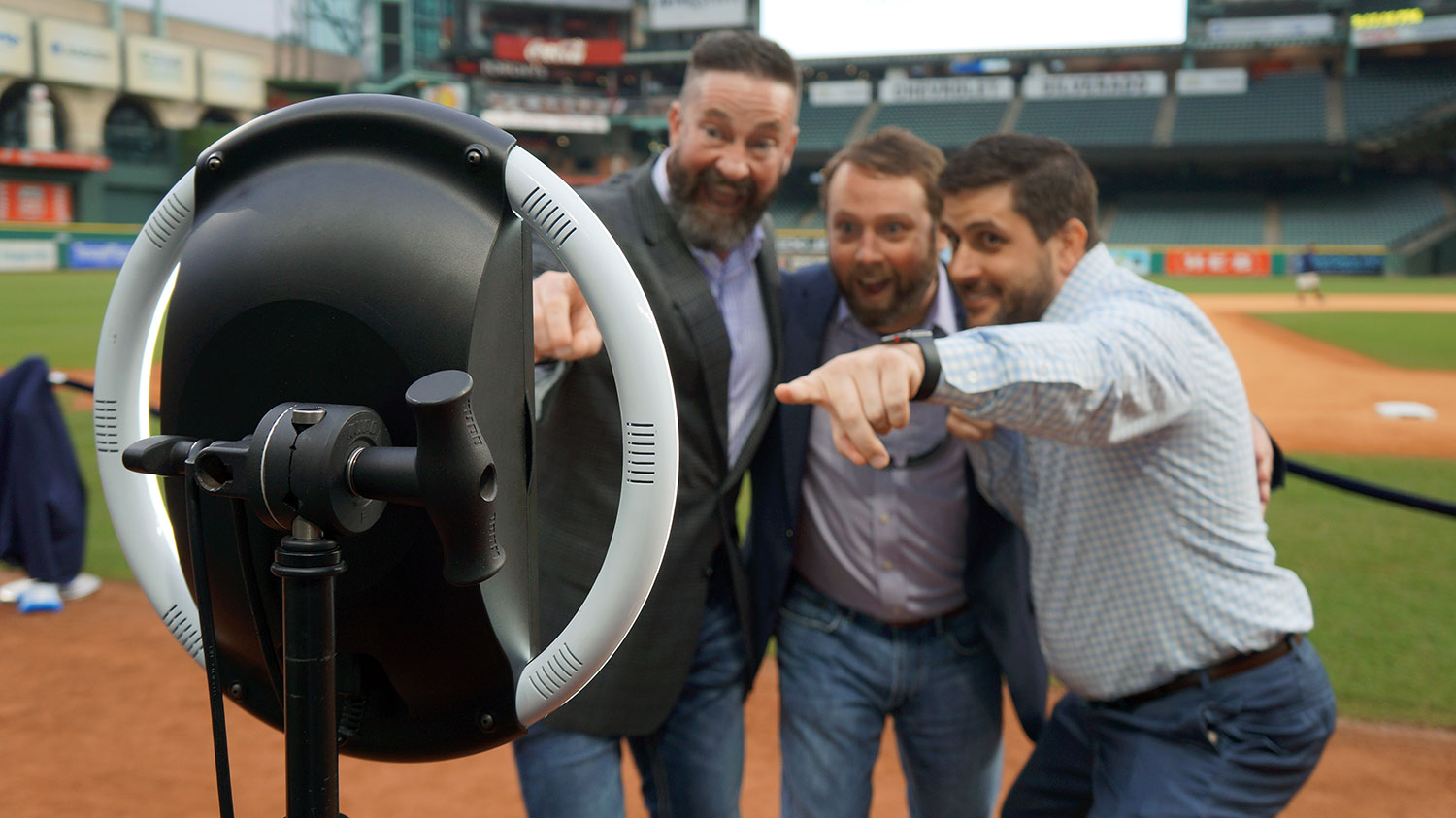 It's no secret that professional sports teams and all the staff that work to make wins possible like to work hard and play hard. A photo booth can capture the celebration and act as a great entertainment option that fits in nicely with everything else at the party.
Social photo booths might not be the first thing that comes to mind when you think about your sports marketing strategy, but they should be. You have a lot of ways to implement them into your campaigns to boost your existing efforts and create new opportunities. The next time you're looking for a way to improve your sports marketing campaign performance, consider incorporating a photo booth into your plans.