You're out shopping, feeling good. You try on a cool new pair of shades and step in front of a mirror to check yourself out. But this isn't just any mirror, it's a selfie mirror.
The lights come on. Your turn and pose. Then the high-tech device snaps a photo at just the right moment, ready for you to share.
Selfie mirrors are a new high-tech concept that could replace regular mirrors in beauty stores, hair salons and even retail dressing rooms.
How it all started
Consumers have been taking selfies in front of mirrors ever since the first digital cameras hit the market. These cameras didn't have front-facing cameras, so users would flip them around and use the mirror to see the preview while taking a photo.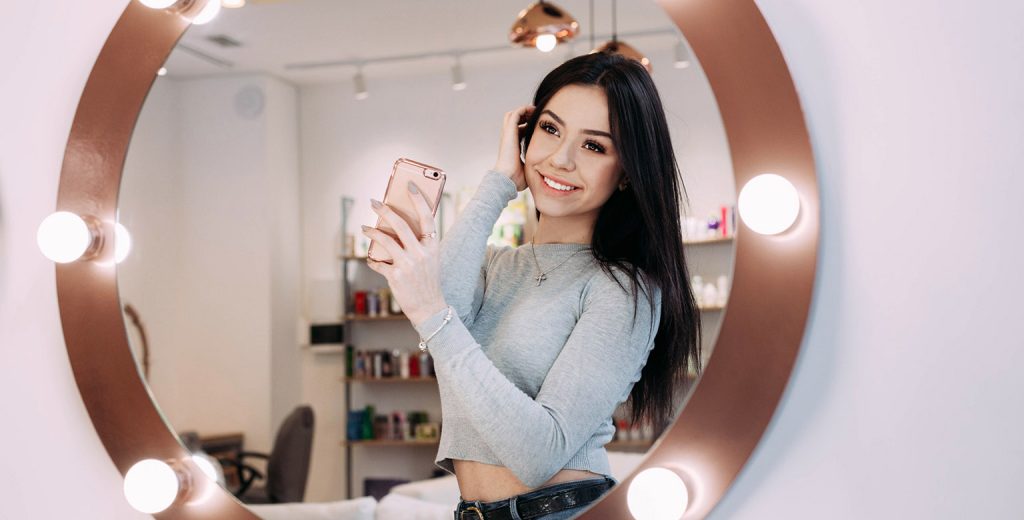 The innovation of the selfie mirror seamlessly connects the physical and digital worlds. The mirror provides a high fidelity reflection of yourself and the photo captures it for online sharing.
Selfie mirrors and related products are just starting the hit the market. You can start to find them at high-end events, inside luxury homes and now a few retail dressing rooms.
The earliest headlines for selfie mirrors date back to when Twitter introduced the Twitter Mirror at high-profile, celebrity events. Celebrities would take selfies on the Twitter Mirror and then share specifically on Twitter.
Retailers are trying selfie mirrors on for size
Forward-thinking retailers such as Ralph Lauren are currently testing selfie mirrors to create elevated, high-tech dressing room experiences.
The goal is to give customers the ultimate dressing room experience to see how your outfit will look in the best light, capture a photo to ask a friend or share on social media.
Selfie mirrors have an advantage over static digital signage because they put customers in control to interact with the screen.
One category of products called smart mirrors can do even more, from suggesting a matching accessory and showing it in augmented reality to helping customers check for different sizes and colors.
Selfie mirrors come in many different forms
A selfie mirror can be anything from a full-height mirror with a DSLR camera above it to a compact selfie station that runs on a tablet.
One very important value-add for the selfie device you choose is the lighting.
If you like what you see in the mirror but the photo doesn't turn out well, you're not going to share it. Great lighting is what makes photos stand out and and produces the most instagrammable content.
Choose the technology to accomplish your goals
Although a full-length, touch-screen mirror with sophisticated embedded tech has a certain appeal, they are still very early in retail adoption and it will be smart for most retailers to wait and see how consumers respond.
However, many businesses are still looking for ways to make the in-store experience more engaging and shareable. You can get a lot of the same value from another type of product which may surprise you–the modern photo booth.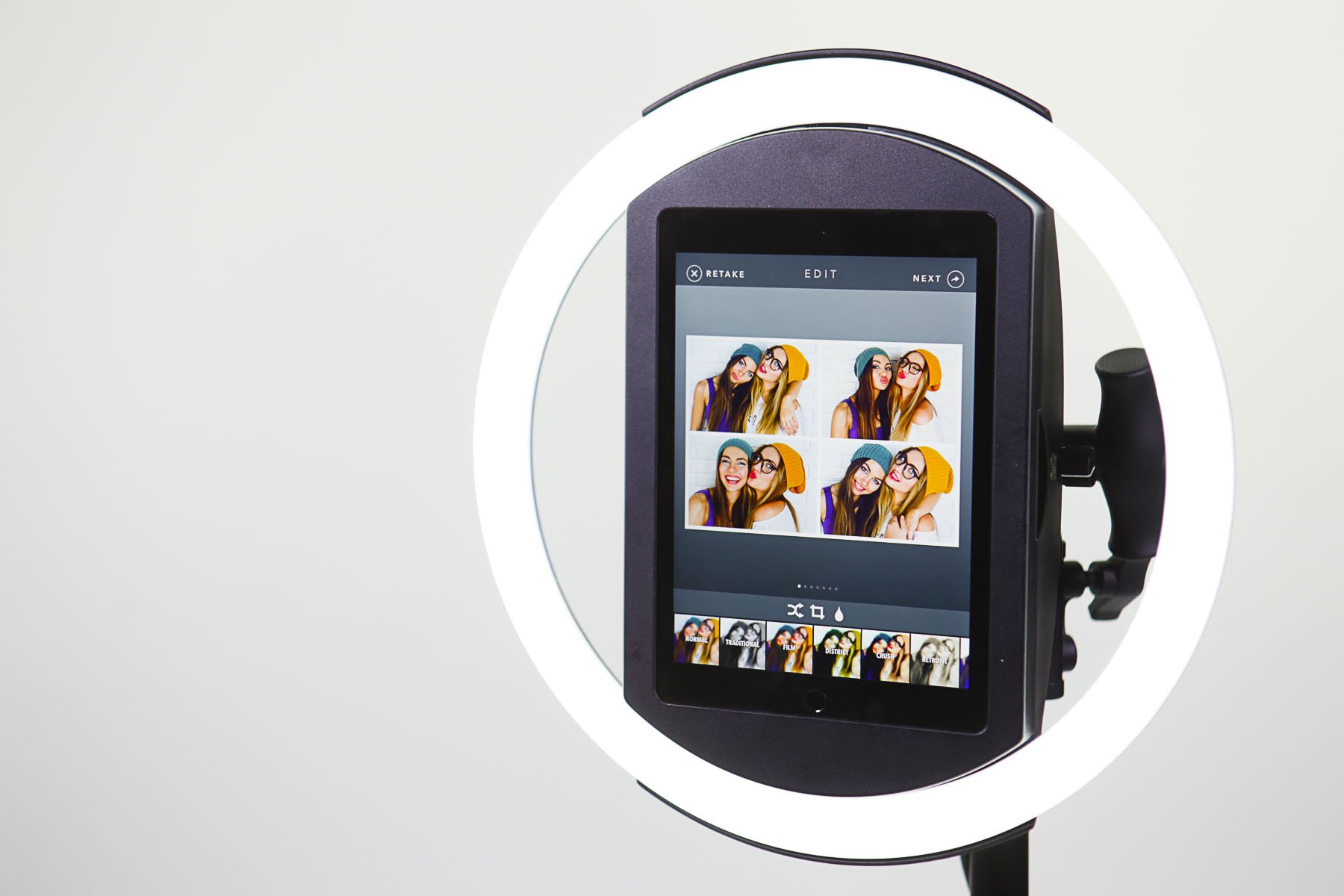 Modern photo booths have come a long way since the coin-operated photo strip days. They are packed with technology and designed to help people take great photos that can be instantly shared.
Pigment is a boutique retail store in San Diego that uses Simple Booth HALO® to create innovative ways to promote their business, while providing a fun and unique experience for their guests.
Retailers that embrace this new form of photo marketing are seeing the results in their marketing efforts, from driving new and repeat foot traffic, to an increase in organic social media reach.
While selfie mirrors may or may not be right for your business right now, don't miss out on the most important opportunity: your customers love to take photos!
At Simple Booth, we're passionate about great photo experiences. We build the tools and solutions to help businesses capture stunning visual content and grow through photo marketing.
Learn About HALO