The Simple Booth team just got back from the 5th Annual Photo Booth Expo in Las Vegas where more than 4,000 photo booth owners, hardware manufacturers, software vendors and other trade show exhibitors came to show off new products and talk shop.
The show itself was fantastic, but the highlight for our team came on Tuesday night, when we threw a party for everyone involved, filling up the entire South Point Showroom in the process.

We went all in
Simple Booth hosted and planned the entire party. Our team selected the space, set up HALOs all around, brought the DJ and set the vibe to have a good time with open bar all night.
We wanted to help everyone let loose after a long week of talking and walking at the conference and trade show floor.
And it was a great night!
"This was by the far the best party we've ever seen at the Photo Booth Expo. Simple Booth did an awesome job and the conference attendees loved it!"

-Rob Savickis, Show Producer
Live Feed was the real winner
One of the highlights of the party was our Live Feed broadcast from the four HALO booths that we had set up around the showroom. It was displayed on a massive LED wall behind the DJ with real-time HALO photos as they were taken, showing off exactly what our product can do.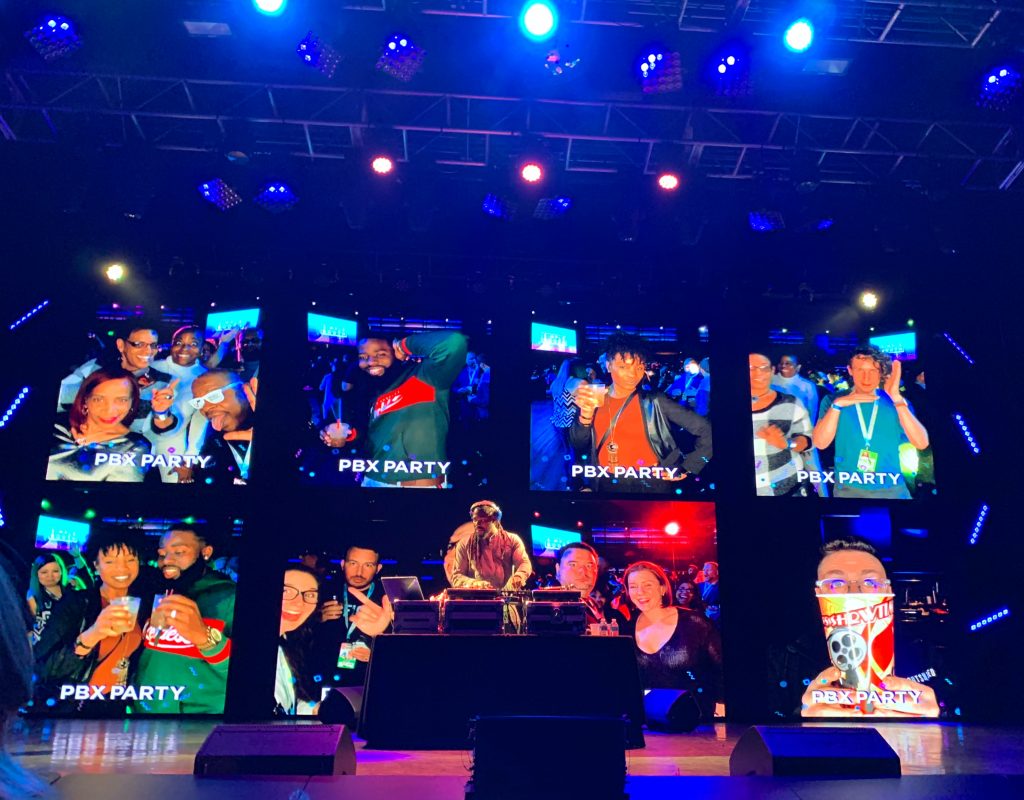 Our guest felt like rock stars
Everyone kept taking photos and loved seeing their faces appear on the screen. And when you see yourself up there, you have to take a picture of that, too, which people were doing constantly. Doing Live Feed right can create a never-ending, viral photo loop!
"Simple Booth had the big screen with all the pics. I was famous for the entire night!!!"

-Jackie S., Attendee
We wanted to go big and show the potential of our products to the entire industry from an experiential and event planning perspective.
We think it worked.
"The afterparty hosted by Simple Booth rocked! I loved the giant LED screen showing everyone who was using the awesome HALOs!"

-Michael L., Attendee
Check out the full party gallery here!
Anyone can set up an impressive Live Feed using Simple Booth. Want to have your own Live Feed at a party?