Virtual events have the potential to generate about one-third of the revenue that in-person events generate, for a fraction of the cost. Despite being perceived by some as a "forced evolution" for the event industry, virtual events offer a clear value proposition when executed well.
62% of event professionals, in a survey by EventMB, expect virtual business events to "continue alongside in-person events going forward." They also expect virtual B2B events to complement in-person events in the future instead of take away from them. The two will likely co-exist and form a new B2B event marketing mix.
There are challenges to overcome, however. In the same way that engaging an audience is the biggest challenge for in-person events, it can be even more daunting to engage the attendees of virtual events. Event planners say it's their top challenge when it comes to executing to online business events.
Here are 25 virtual event ideas to help you supercharge the experience for your next B2B virtual event.
1. Bring in an experienced MC
MCs are as important for virtual events as they are for in-person events.
From opening remarks to setting the tone and explaining how to get the most out of the upcoming sessions, MCs carry a lot of responsibility for making an event successful. If you get the right person with a great personality, it can increase engagement significantly.
For virtual events, a smooth MC becomes even more important if and when you run into technical snags, like losing audio, a bad connection, or somebody forgets to unmute their mic.
In situations like these, your MC can jump in, take charge, or lighten the mood with a joke.
2. Start with an icebreaker
Remind people that they're attending your virtual event with a lot of other great people! Icebreakers are the classic way to get people out of their shell and immersed in an experience.
When done right, icebreakers can instantly get your mojo working and set your virtual event off to a great start. They warm up your attendees and prime them to engage with the rest of the conference.
For small groups where the goal is to get people to know each other better, the popular "two truths and a lie" icebreaker is a surefire hit.
For larger groups, here are some easy online icebreaker ideas (we'll also dive into each of these individually):
Create a word cloud
Run a poll
Play a trivia challenge
Many traditional icebreakers can translate into the online environment, one way or another. However, before you choose one, consider whether it will work for your size group or not.
3. Create a word cloud
Word clouds allow everyone to participate and have the potential to surprise and delight attendees.
These are low effort and high impact activities that can get a lot of attendees to participate. All you need is an engaging question that can have a one-word or very short answer, like:
In one word, how would you describe 2020?
How are you feeling right now?
What is the best part of your day?
What is your goal this month?
How do you avoid burnout and regain focus?
The result is a visual display that attendees will be very interested in seeing, since they also helped to create it! There are many word cloud generators online to make this easy.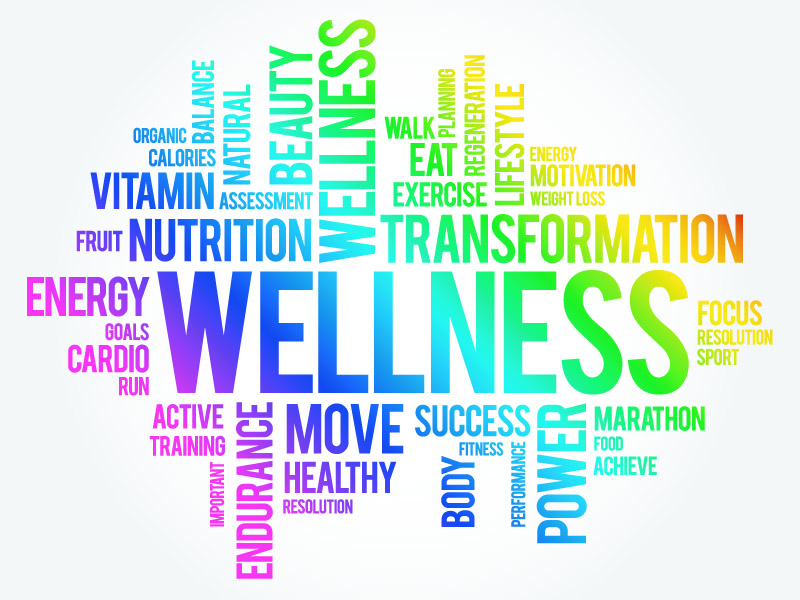 4. Gamify your event activities
The principle of gamification for boosting audience engagement is simple: give points to your attendees for everything they do.
For example:
Register for the event mobile app – 5 points
Choose sessions/create a personal schedule – 10 points
Post a selfie using the event hashtag – 15 points
You get the idea.
To make this more fun and worthwhile, you can motivate attendees with prizes or recognition at the end of the event. Run a leaderboard to create some competitive heat in real-time. Ideally, give something to everyone for their points, even if it's just a digital badge of honor.
5. Share behind-the-scenes insights
Maybe you don't have a lot of "backstage footage" to share at a virtual conference where everyone is tuning in from their home office and all the event production is done on web servers instead of at a massive venue, but exclusive data insights are a next-best option!
You can put together pie charts, graphics, maps or other info-graphics on where attendees for your conference are from or other demographic data. For example, show that you have a diverse audience coming together from all over the world!
This is a great way to fill gaps between sessions or speakers and keep people from changing the channel.
6. Create an event microsite
Your event's website or landing page is often your attendee's first touchpoint with your event, and if it's useful, they'll keep coming back. It's where they find out about the experts who'll deliver sessions, the content they'll need access, the people they could network with, and so on.
It's also where they find the agenda and details about the event schedule.
Your microsite can prove even more important for virtual events, because your attendees will keep it pinned to their browser to learn what's happening now and what comes next.
To make it more engaging during the event itself, add real-time elements to it like a Twitter feed, a countdown to the start, and post updates as they happen.
7. Schedule real breaks
Sitting in a chair all-day isn't anyone's idea of an engaging business conference (especially when you were hoping to fly to an exotic location). As Zoom fatigue kicks in, you can experience a drop in engagement, especially for day-long or multi-day virtual events.
To combat this and "humanize" your audience, schedule breaks for real-life activities. Encourage participants to take 10 minutes and refresh their coffee, 20 minutes to go for a walk, have a yoga teacher lead a stretching session, or shut everyone down for a 30 minute lunch break–and remind attendees early when it's time to place their mobile order for food! 😂
Considering how remote work tends to expand to fill every crevice of our days and free time, your attendees will truly appreciate you for this thoughtful gesture.
8. Tie it together with a mobile app
According to Bizzabo, 91% of event organizers who use an event app see positive ROI.
The mobile experience plays an important role in virtual events as well as in-person events.
Think about it this way. The virtual event experience is really split between a desktop and mobile. Your attendees might watch your sessions on their desktops but prefer to do things like creating their agendas, chatting with co-attendees, and networking on their mobile devices.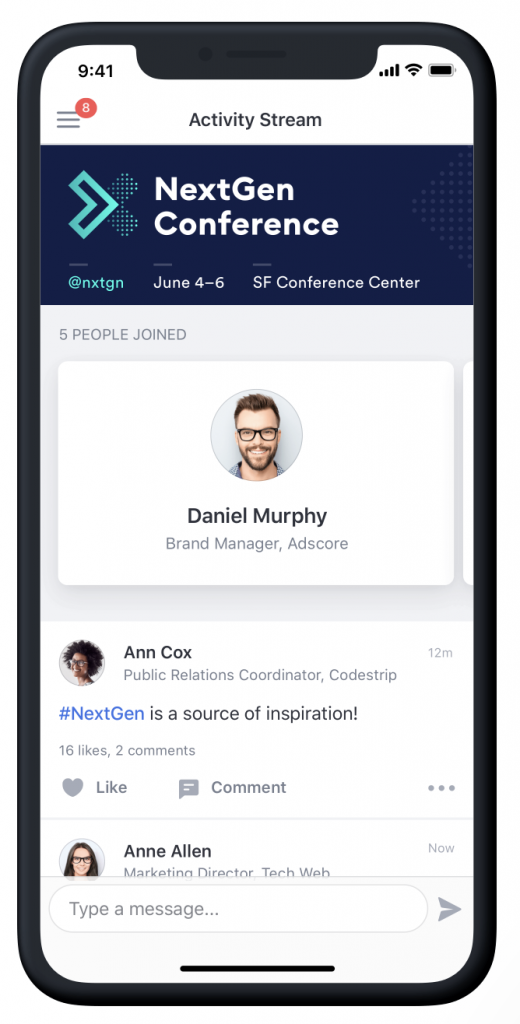 9. Send push notifications
If you create a microsite or launch a mobile app, remember to take advantage of push notifications, for browser or mobile. Alternatively, if you you can use a text messaging service for similar impact.
A simple notification when the next session is starting is a great way to nudge attendees and reengage. Also, share useful information bytes or factoids about the current speaker or your amazing sponsors.
Keep notifications short so they can be easily read and stay positive. The last thing you want is people distracted by technical difficulties, struggling to read the whole message!
10. Use live polls
Many speakers choose to start their session with a poll. It helps them gauge the feelings of the audience and get their instant attention.
The polls don't even have to be work-related—they can be just for fun.
Also, this content is excellent for sharing on social media. You could live-tweet your poll's results with your event's hashtag and engage with your social following at the same time.
11. Reserve time for Q&A
One of the best ideas to engage attendees in a virtual conference is to let them interact with the speaker.
Hosting virtual Q&As is pretty easy, you either need a chat room or Twitter hashtag to follow, and a person to monitor and select questions. You can choose to answer the questions as they're raised or set up a dedicated Q&A session after the presentation.
With virtual Q&A sessions, you can also enable your attendees to upvote questions they need answered. Posting questions anonymously is another feature you can offer.
12. Request post-event feedback
Post-event surveys are an easily overlooked way to engage your audience. Remember, just because they happen after the event is over, doesn't mean they're not as important as all the things leading up to and during the event.
You can use a post-event survey to get feedback to improve for next time. See what worked, what didn't work, and make adjustments. Your attendees may have some great ideas for next time, too.
Most importantly, your attendees will appreciate being listened to and feeling that their ideas are valuable. Here are a few good questions for post-event surveys:
On a scale of 1-5, how did you enjoy the conference?
What were your favorite sessions or activities?
Would you attend a virtual option next year?
Are there any areas we can improve?
If you can incentivize surveys, you can expect to get up to three times higher response rates. Push notifications (both on web browsers and apps) also work great at prompting attendees to participate in surveys.
13. Set up a chatroom
If you've tuned into YouTube or Facebook live video stream before, you'll know how much viewers enjoy chatting and sharing their thoughts in the live chat window. It's even more fun when the host is watching comments and interacts in real-time to keep viewership high.
Your event can have this same, vibrant dynamic too with a live chatroom.
Virtual event platforms like Zoom offer this right out of the box. Dedicated platforms like Slack and Discord can be used to set up your chatrooms.
The main downside to live chat is the potential for distracting side conversations. However, virtual attendees are likely to be distracted by other windows on their computer anyway—it might as well be on-topic!
14. Add life with emoji reactions
Facebook has taught everyone how to respond with emojis. Not everyone feels comfortable writing a full comment for everyone to see, but it's easy to drop an emoji when you see something you like!
This is true for livestreams too, like in Facebook Live when you can press an emoji in real-time and it bubbles across the screen for other viewers.
We can all agree: emojis instantly uplift the mood of people watching!
Look for this feature as a bonus when selecting your video streaming service or virtual event platform.

15. Surprise your audience
Attendees will come into your virtual event with pre-conceived notions about what it will be like. It might be a low bar.
You have the opportunity to completely surprise them!
Here are three unexpected virtual event ideas:
Delight your attendees by inviting a musician to livestream a performance.
Bring in a yoga instructor to lead a yoga session.
Hire a magician to entertain before your next segment begins.
The opportunities are endless to remind people how big the world is and all the unique ways to enjoy it.
16. Play virtual games
A game might be just the virtual event idea you need for a online office party. You can play many classic group games like pictionary, trivia, bingo, or charades virtually.
Jackbox Games specializes in group games that people can join from their phones including drawing, word and phrase games, guessing games, and even murder mystery parties.
This holiday season, a lot of companies are looking for ways to host their virtual holiday party virtually. If you plan in advance, you can set up a Secret Santa gift exchange and have each participant mail the gift, and do the grand openings on camera.
A white elephant gift exchange is also totally doable. Your company could provide all the gifts, and either have a digital representation of each to be drop-shipped at the end, or order them all to one place and mark each as they get claimed and stolen on the livestream.
Giveaways, raffles, and magic wheels also make excellent virtual party games.
17. Mix real world elements into games
When you combine real-life or physical activities with digital events, you can break screen fatigue and create high levels of engagement.
For example, announce a household scavenger hunt! Which attendees can gather all the items before the time runs out?
If you bring in a DJ to open or close the event with music, you could also host a virtual dance-off. Place a couple moles in the audience to make it awesome no matter what and encourage people to follow. Your attendees might surprise you with their talent!
18. Make attendees your co-creators
Don't forget the audience "b-roll" footage just because your event is virtual!
Ask your attendees to record and submit a video ahead of your event with time to compile a collaborative video to show during your event.
This turns attendees from passive participants into co-creators with skin in the game. It also interests other attendees who will recognize co-workers and business associates on-screen!
19. Splice in video transitions
If you have pre-planned segments for your conference, make it feel polished with high-quality, pre-made video transitions. They can be just for branding or used to introduce a new speaker or topic. or functional to introduce each speaker or topic.
Video transitions and intros will help keep your audience hooked and they're great because you can perfect them before the conference even starts.
You can also sell the branding on these to your sponsors to help cover video production costs.
20. Recruit top experts to talk
Nothing is guaranteed to engage more than having a star lineup of experts and influencers. Find people that your audience recognizes and wants to listen to.
Good content is the best audience engagement tool. This is an age-old rule for traditional events and it's true for virtual events too!
21. Coordinate networking sessions
Networking sessions, breakout sessions, and one-on-one meetings are all possible for online events. They may feel a bit different remotely, but they're still worth including in your virtual events as networking is one of the key goals that drives attendees to events.
If you go with full-blown virtual event platforms, you'll get such functionalities right out-of-the-box. But even in solutions like Zoom, you can set up workarounds by creating different rooms.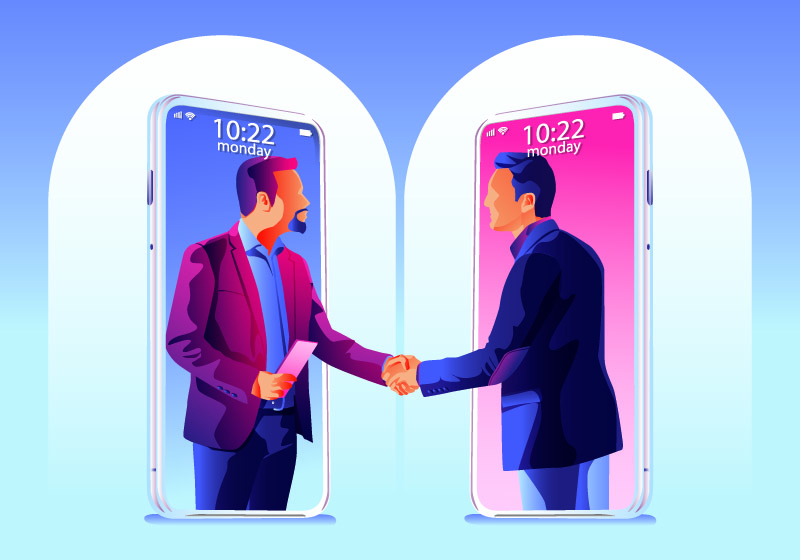 22. Host a virtual trade show
Nobody thought the internet would replace retail stores when it first came out, so maybe, just maybe, digital trade shows can be a thing. The whole event industry pivoted to support virtual events in 2020, and that includes software solutions for online trade show exhibit booths.
Some software providers will even generate a 3D virtual trade show with multiple booths showcasing the different solution providers that are participating.
Your attendees can engage with virtual exhibit booths just the way they would with real booths. Instead of being available in-person, a brand's representatives are available on chat and their marketing collateral like posters, pre-recorded demos, and promotional offers are all put on display.
Whether this makes sense for a lot of vendors is yet to be seen. On the one hand, the initial appeal is lower than a physical space to explore and talk with people. On the other, it's much lower cost, so why not give it a try?
It's online shopping meets conference expo!
23. Bring back the SWAG bag
Everybody loves swag, or "stuff we all get."
Remember walking into an expo hall, getting your bag, and collecting all kinds of goods from each booth? Those were the days.
You can recreate the same swag experience online by preparing a web page of exclusive coupons, promotional discounts, and special offers from event sponsors. Make sure to organize it for attendees instead of having each sponsor send an email blast, which could get out of control fast.
24. Re-purpose content for year-round engagement
By recording your virtual event, you can edit a highlights reel or simply select your best segments to put on YouTube when the event is over. Link these back to your website and create a consistent new source of traffic.
You can use the video footage for lead generation or to create anticipation for next year's event.
Consider how many TV shows don't these days until years later. That's the impact of online streaming and "binge-watching" culture, and it has repercussions everywhere. You might just find that your virtual event ROI only increases over time.
Virtual events never truly end–unless you forget to press record.
25. Set up a virtual photo booth
How was your event? The proof is in the pictures. Few things beat the engagement that a photo booth brings to in-person events.
Fortunately, virtual photo booths are here to fill the gap and deliver branded, Insta-worthy results.
By setting up a virtual photo booth, you engage your attendees and also empower them to create super shareable user-generated content that builds buzz around your event online.
Wrapping it up…
We did it! That was awesome: 25 virtual event ideas to engage your audience.
To execute these, you're going to need a virtual event tech stack that will require both investment and learning.
Get a head start by pairing a comprehensive virtual event platform with a few virtual event solutions providers. Most service providers offer an array of options, so picking one or two good ones early on can help you cover a lot of ground, stay lean and keep costs low.
Even Forrester advises that virtual event planners should focus first on their events' goals, attendee experience, and content before getting to deep into the technical side of things—we couldn't agree more.
Simple Booth® is the leader in awesome digital photo experiences.
Learn More