We're halfway through October and Halloween festivities are in full swing. Do you have your hands full planning the perfectly eerie event? Don't stress! The Simple BOOth HALOween special ops team is here to help. In addition to the Halloween props and themes already included in the Simple Booth app, we've curated 20 haunting Halloween photo booth backdrops to use with your Simple Booth HALO®.
Trick or Treat Yo' Self
Choose your favorites from the collection below and bring your Halloween photo booth backdrops from boring to bewitching. It only takes a few minutes to set up using the green scream feature on your Simple Booth HALO®.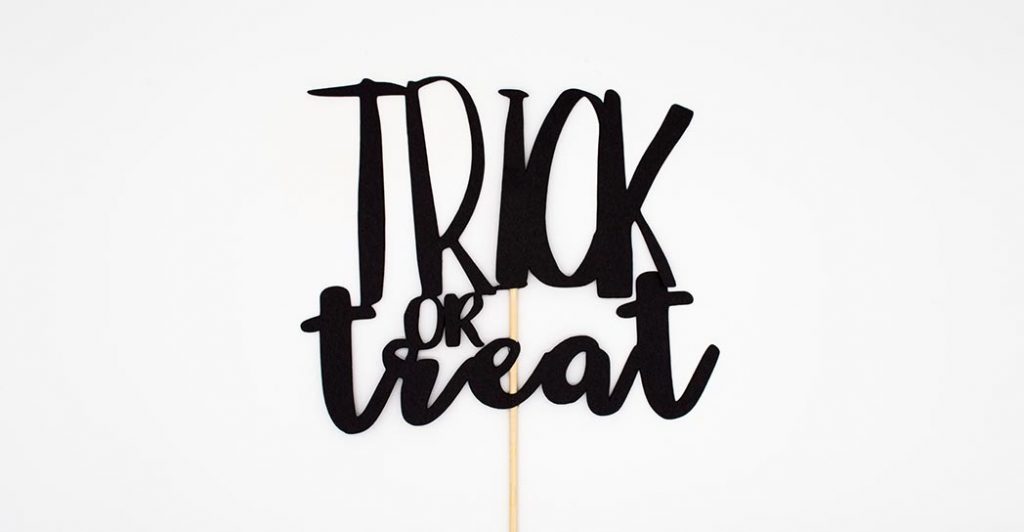 All of the images are completely free to use for both personal and commercial uses (no costly licensing necessary). Plus, you're welcome to modify or customize any of them as you'd like.
Just right-click the images and select "Save As" to download the backdrops. We've already optimized the size to be used on the Simple Booth platform meaning there's no editing or cropping required.
So, trick or treat yo' self to as many of the backdrops as you'd like!
FURTHER READING: How To Use Chroma Key And Digital Backdrops In Simple Booth HALO®
Spook-taculary Scary Scenes
1. Have A Gourd Time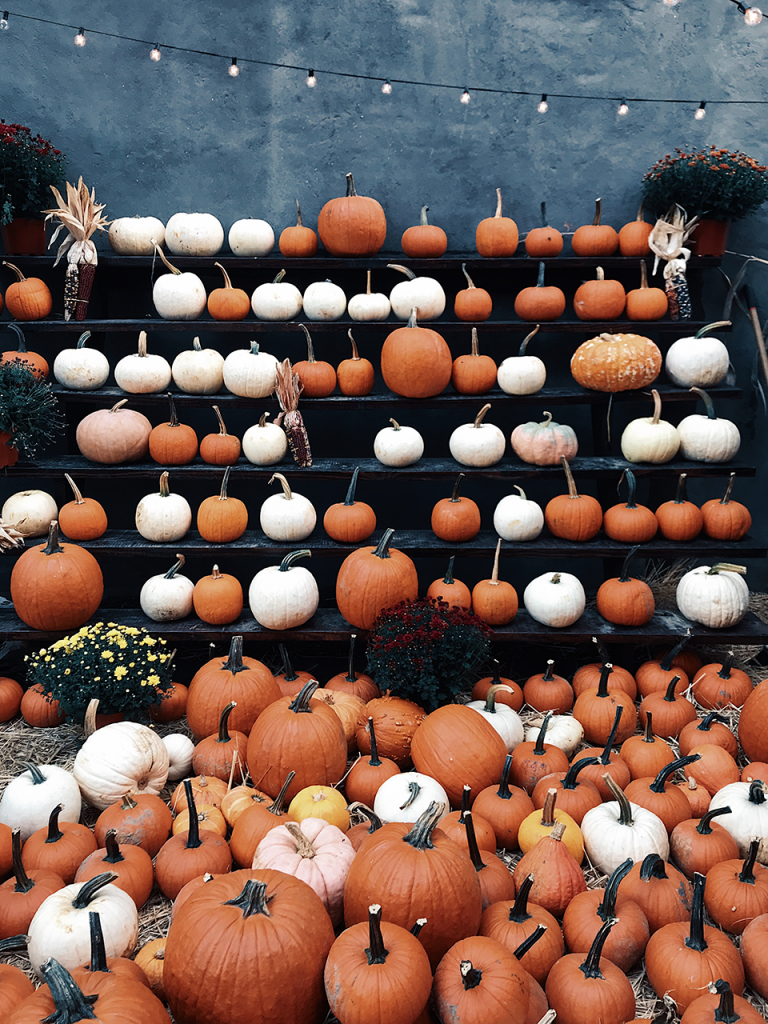 2. Frightfully Foggy Forest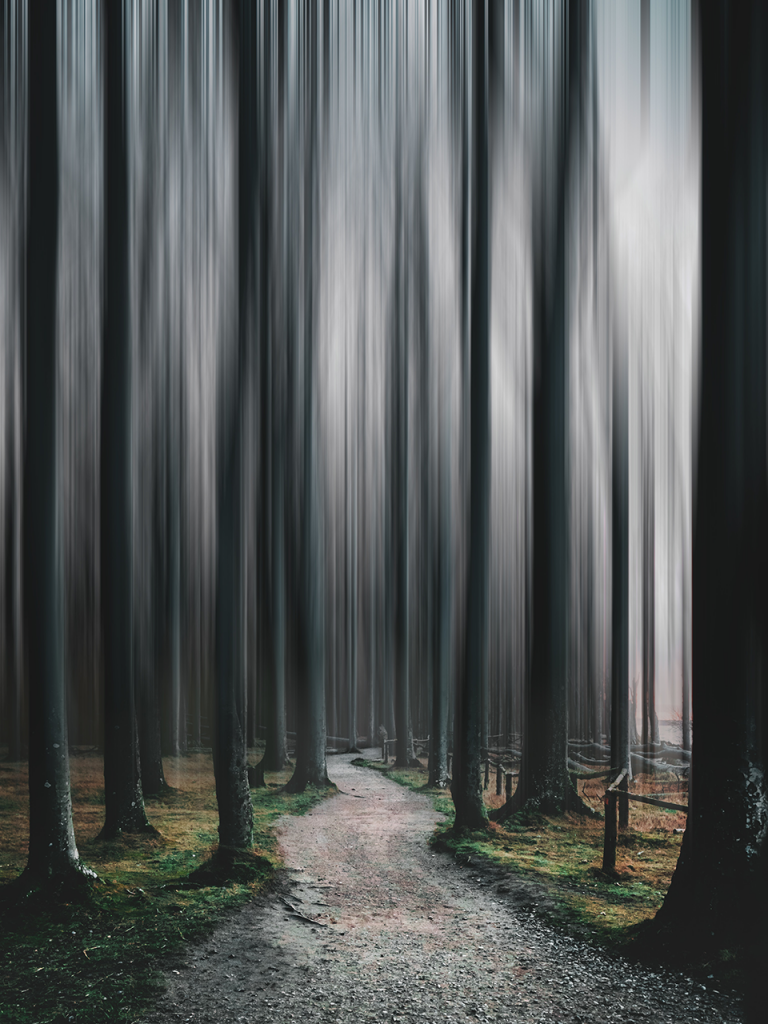 3. Dying To Have Fun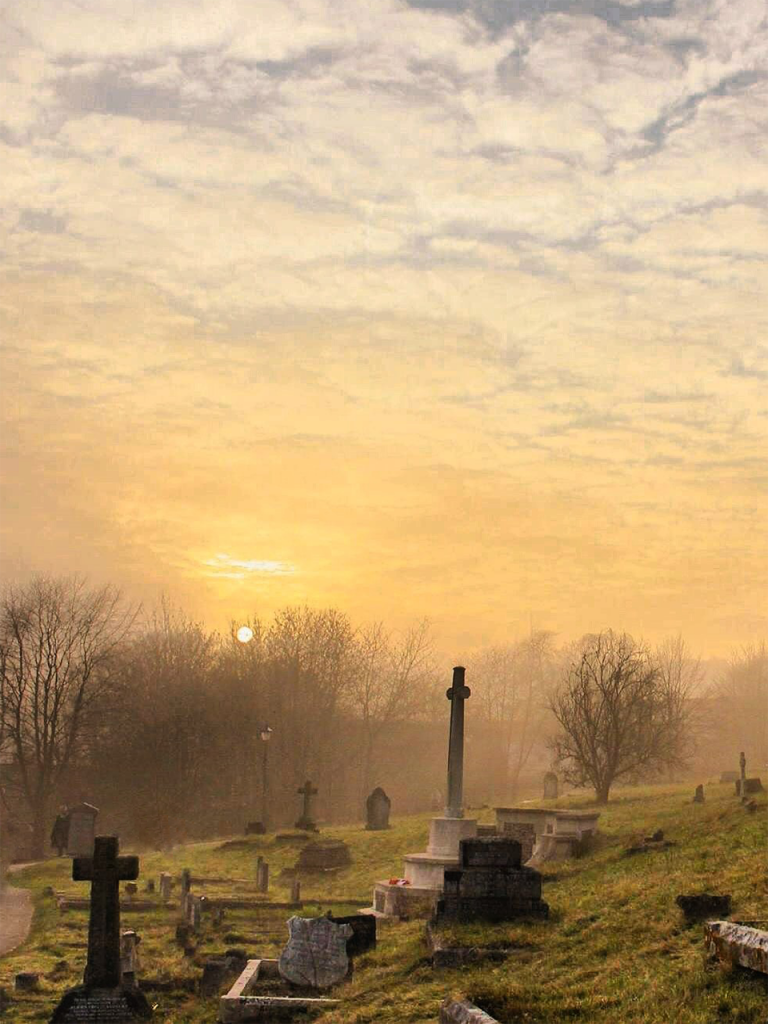 4. Forsaken Forest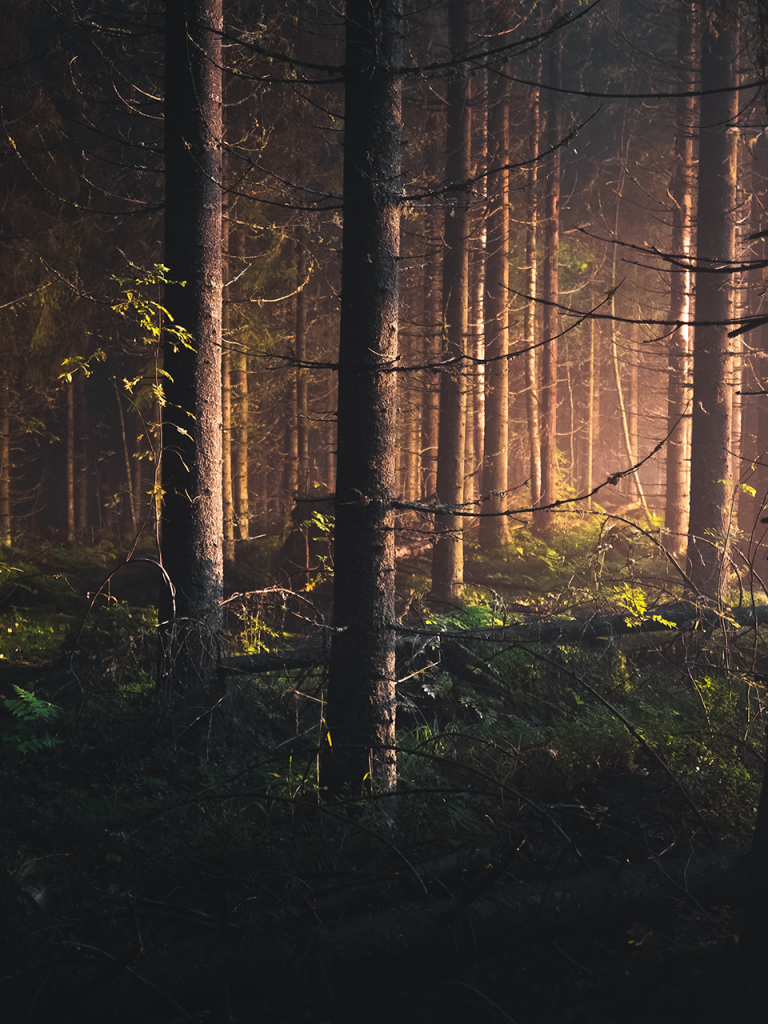 5. Smoldering Skull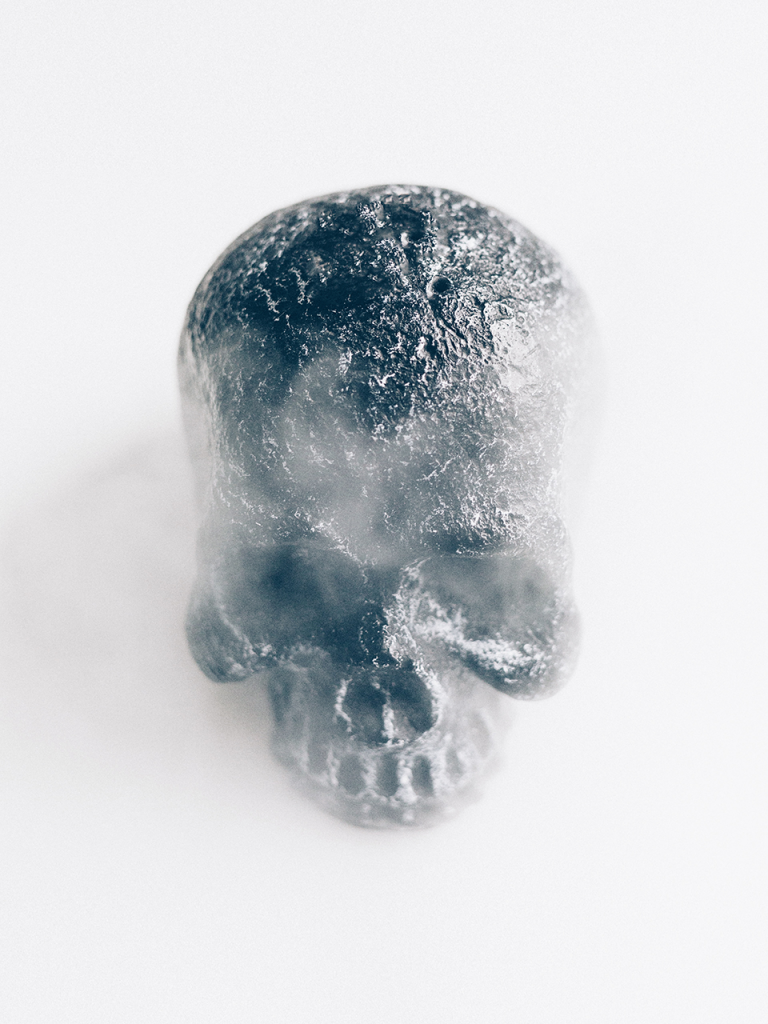 6. Mysterious Moon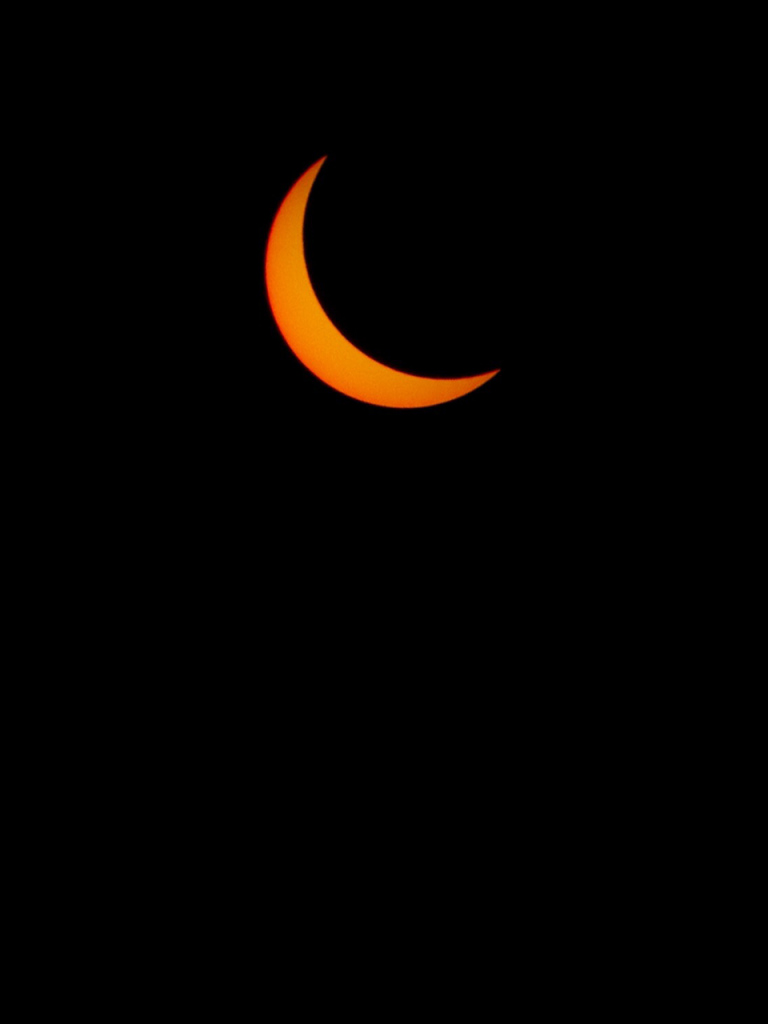 7. Creepy Cottage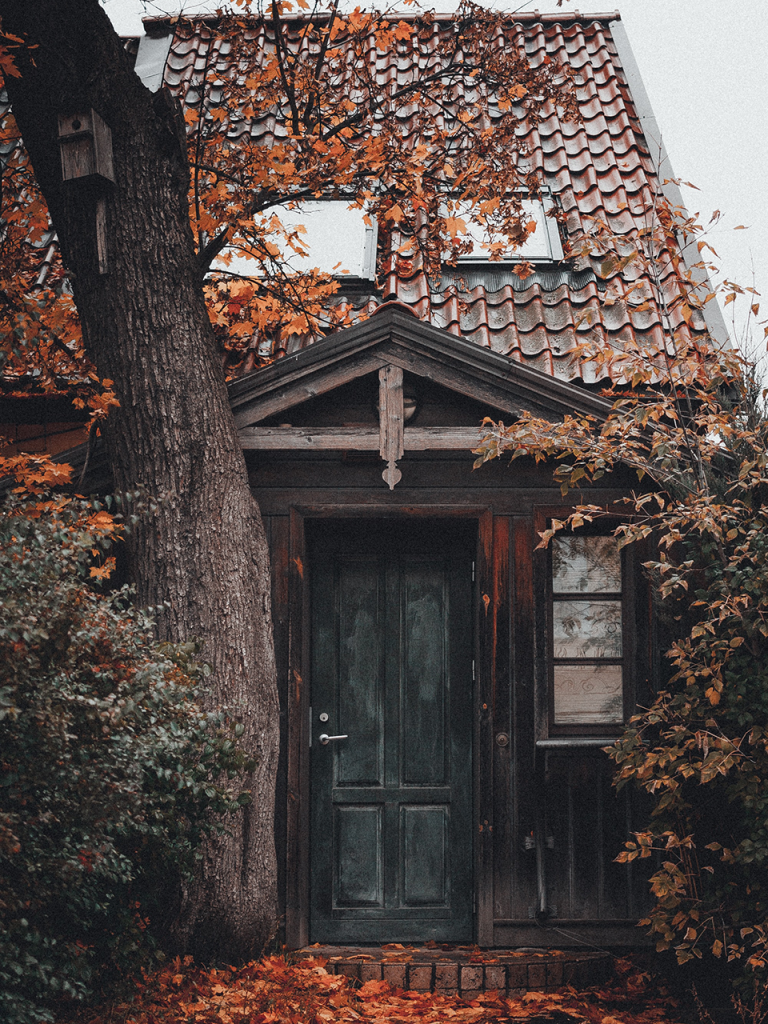 8. Howl At The Moon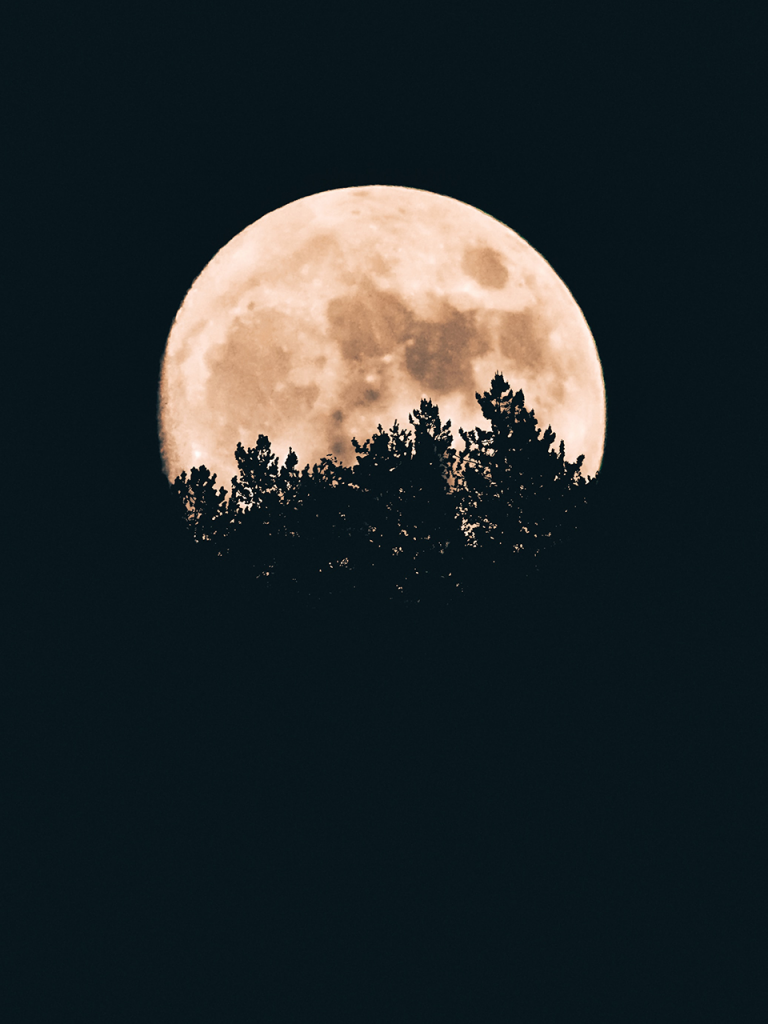 9. BIRDS!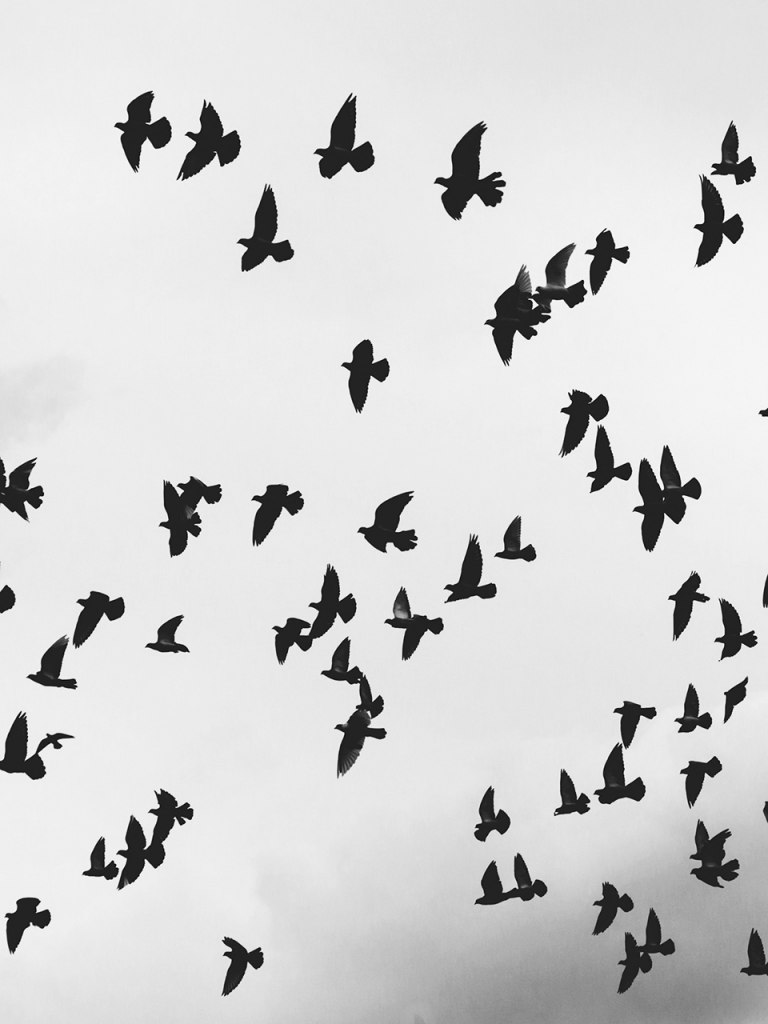 10. Purranormal Cativity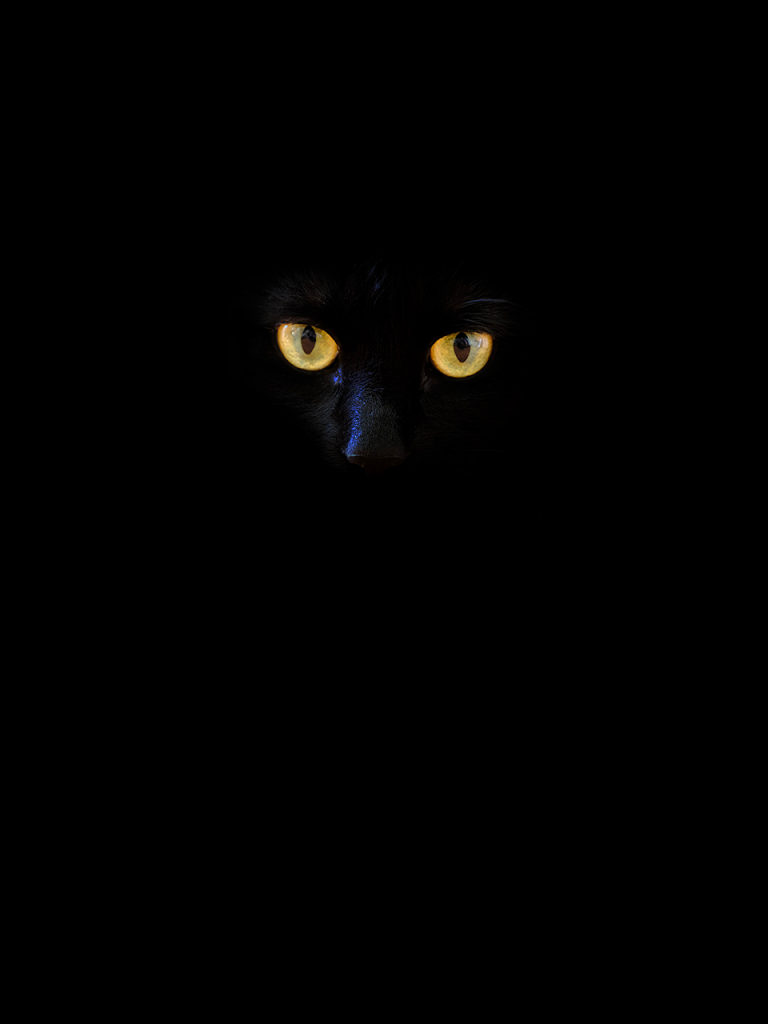 11. Creep It Real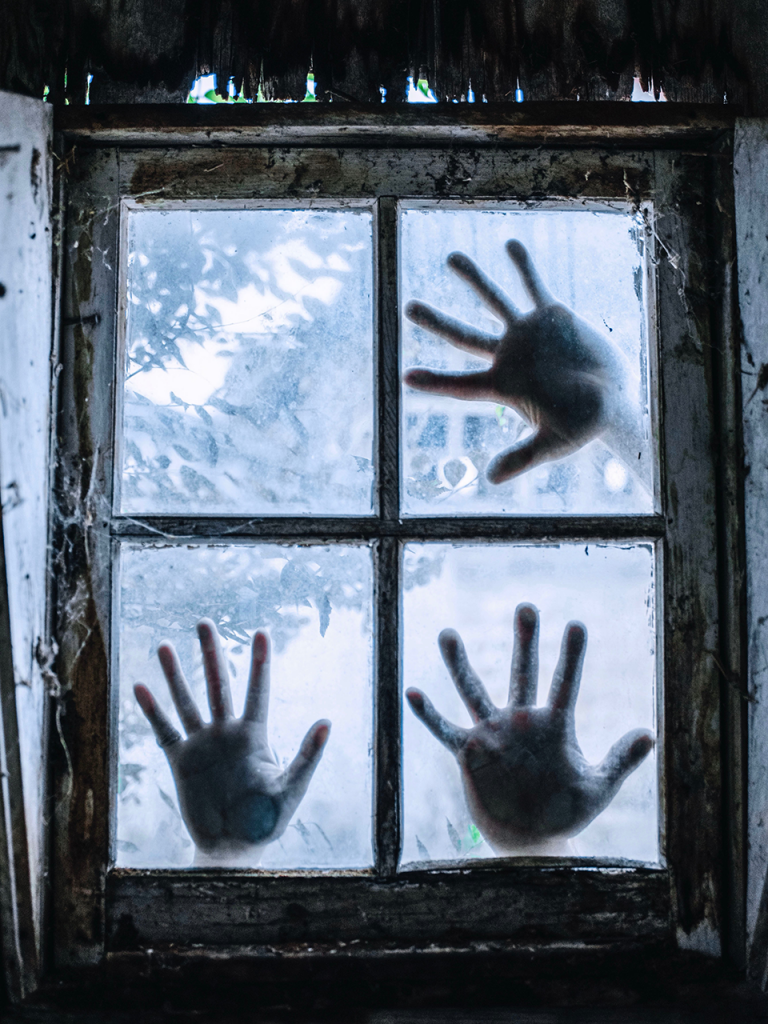 12. Witchful Thinking Wreath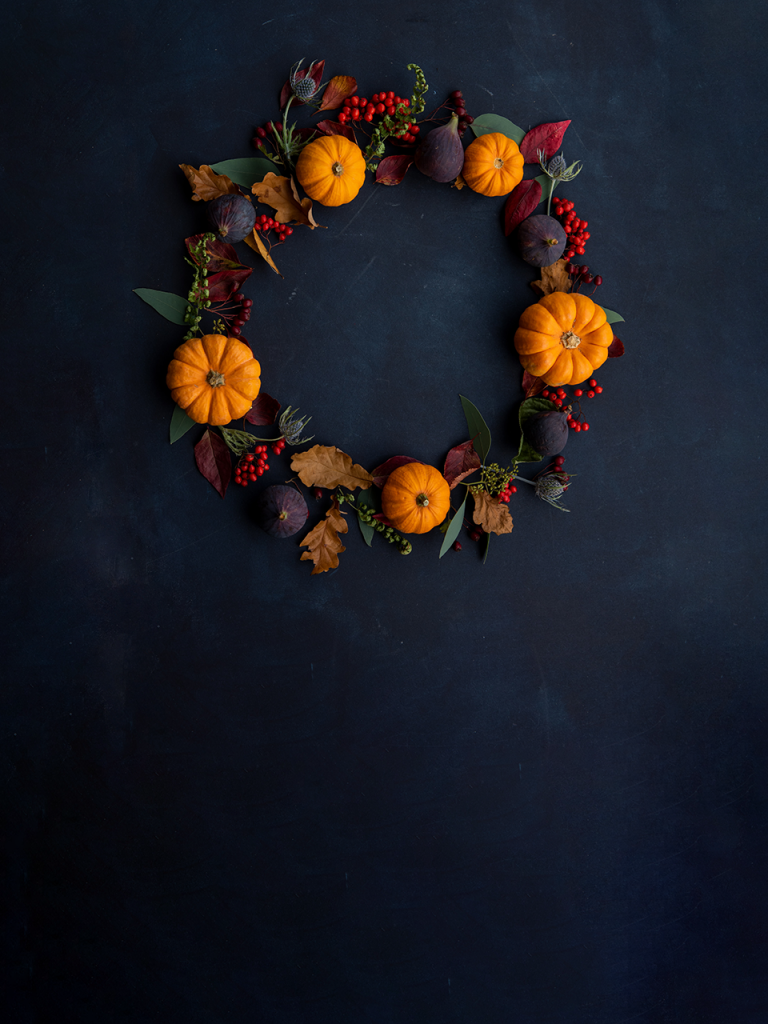 13. You're Creepin' Meowt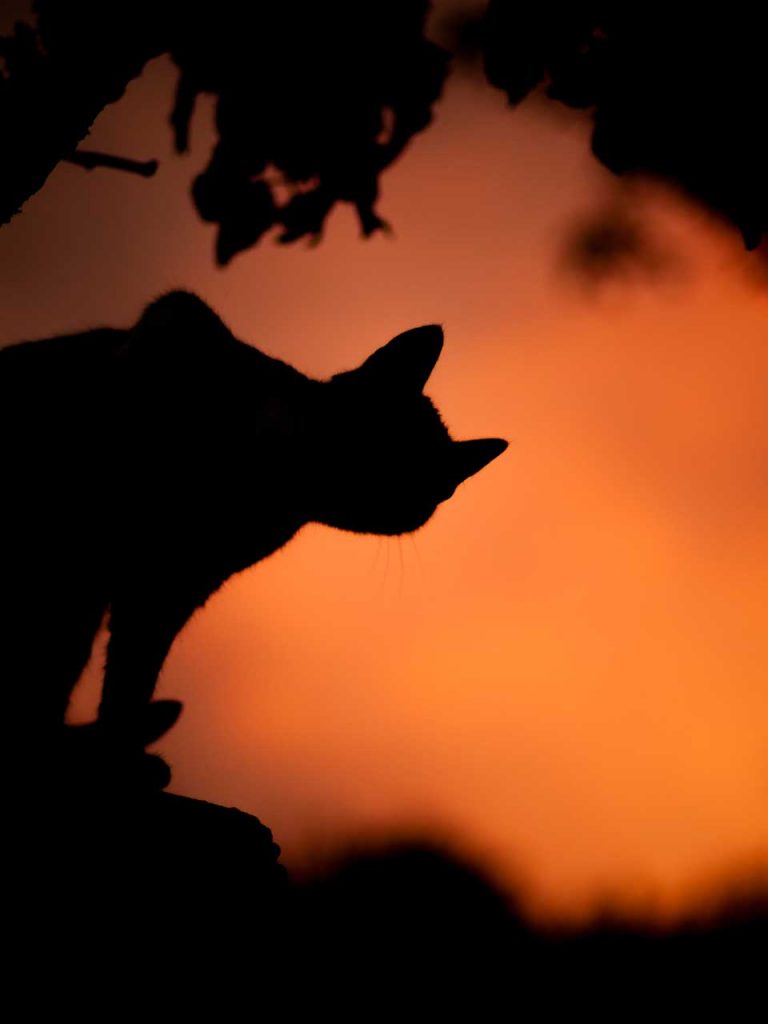 14. Ghastly Gaslight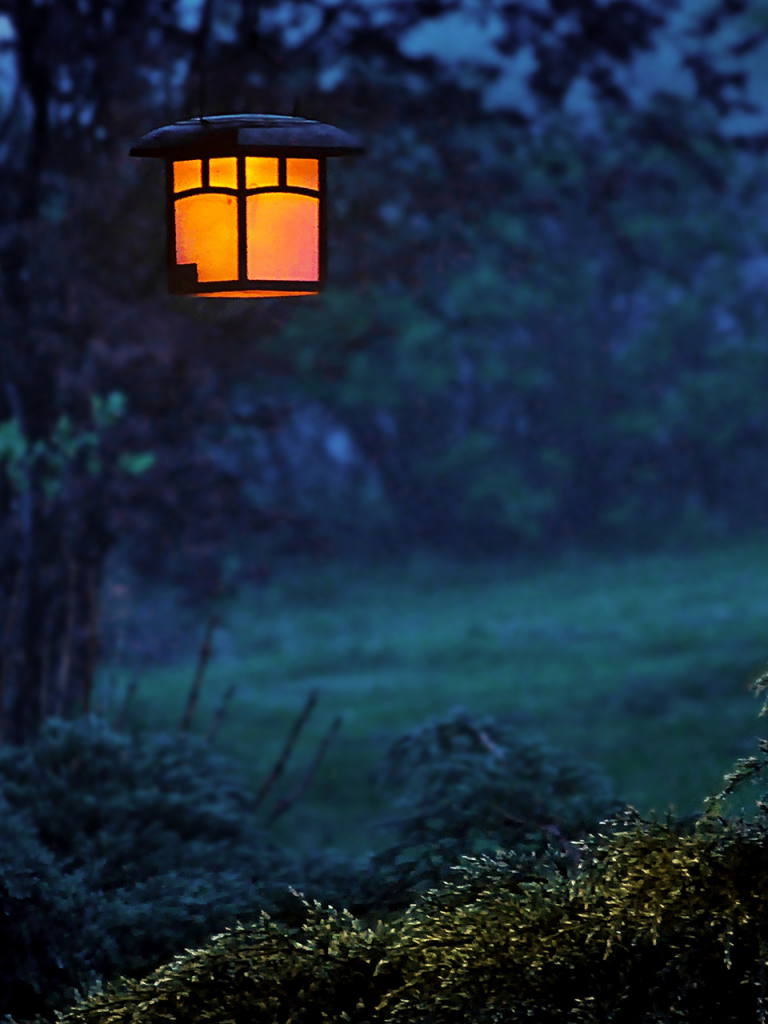 15. Spine Chilling Spiderweb
Terrifying Textures and Petryfing Patterns
16. Skull and Bones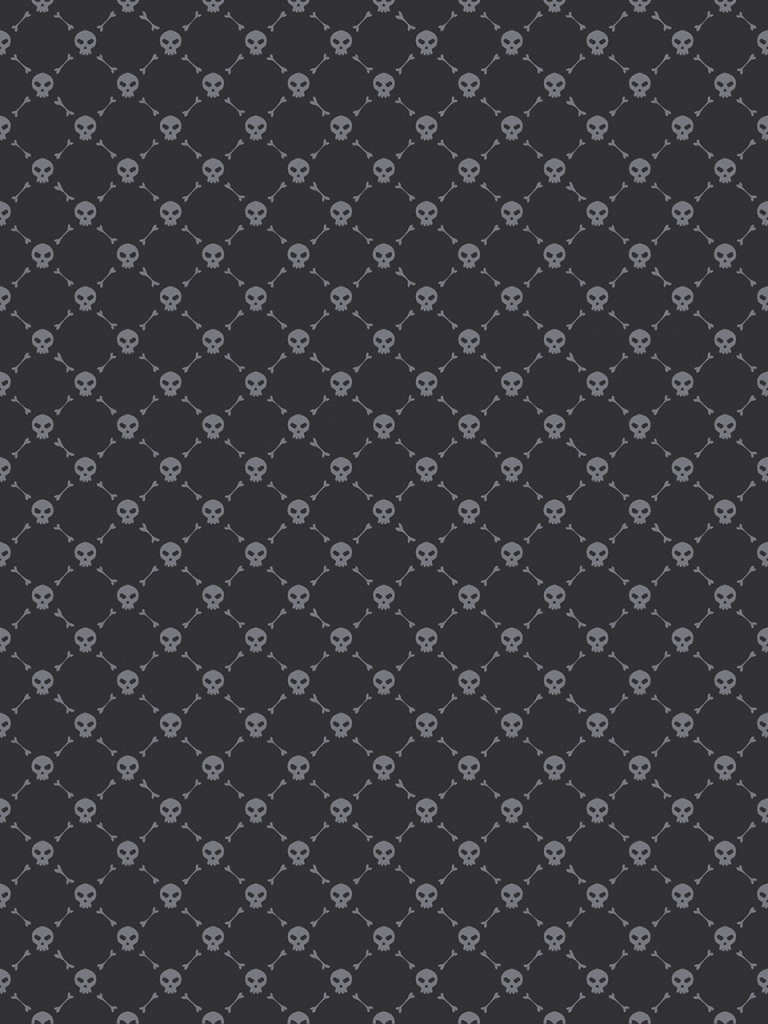 16. Candy Colored Confetti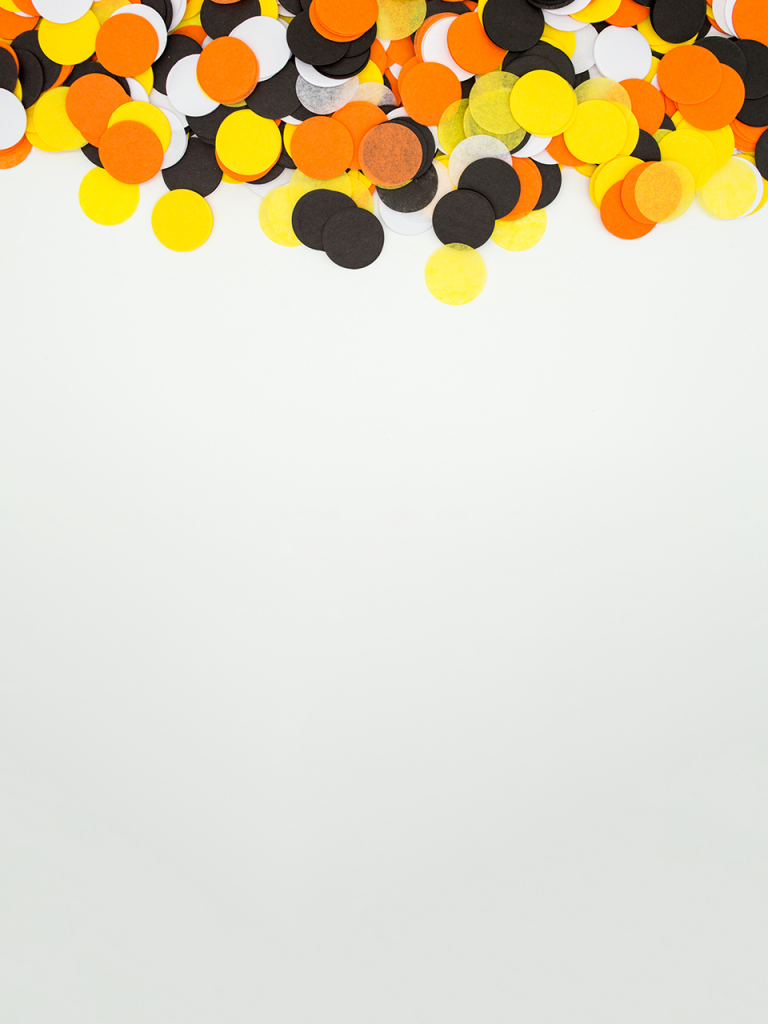 18. Startling Spiders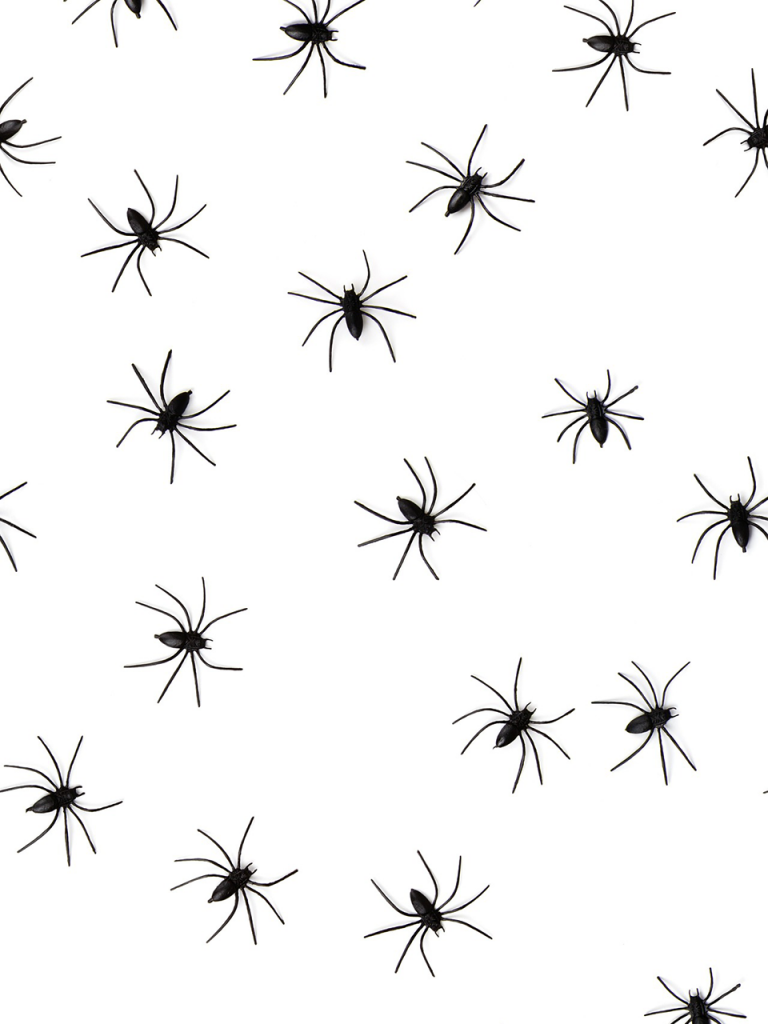 19. Eerie Embers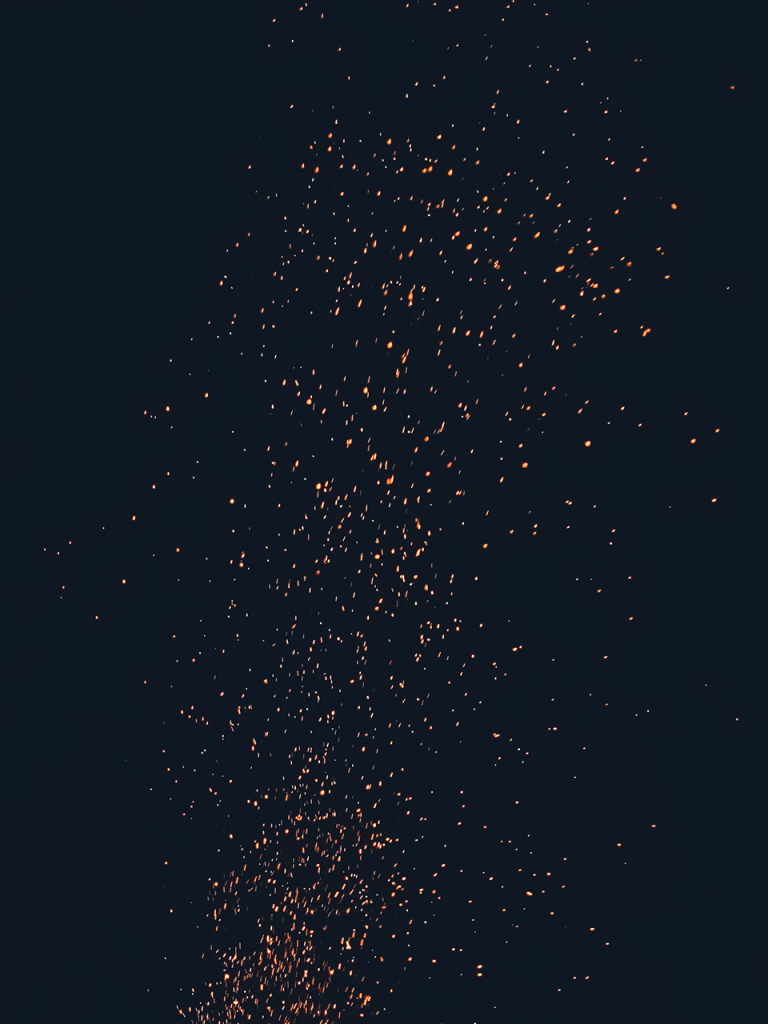 20. Give Them Pumpkin To Talk About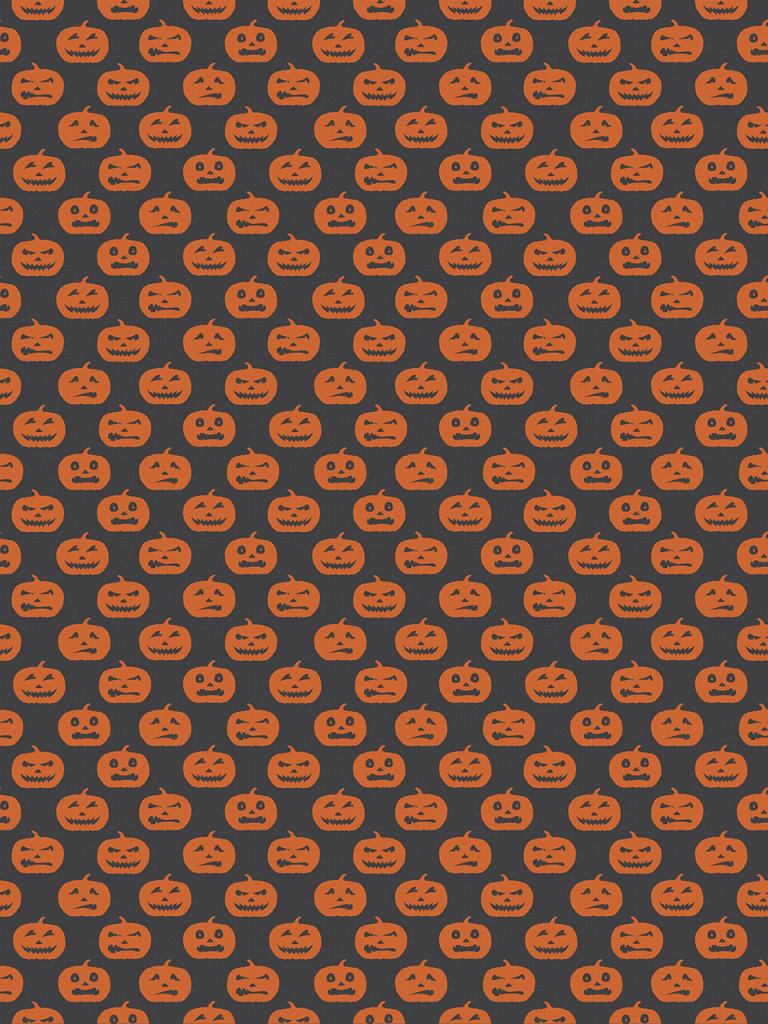 How To Setup A Green Screen Backdrop On The Simple Booth Halo Platform
The green s̶c̶r̶e̶e̶n̶ scream feature is available on all Simple Booth plans and is a breeze to customize. In the video below, Josh does a walkthrough of the entire process. It's as simple as uploading your Halloween photo booth backdrops to the Simple Booth dashboard.
Step-By-Step Green Screen Backdrop Set Up
Navigate to the App Presets tab in the Simple Booth dashboard.
Open the event you want to add the backdrops to.
Scroll to the bottom and click the Chroma Key option to enable the green screen.
Select the green screen background color (most commonly chosen is green)
Upload your backdrop images.
Open the Simple Booth app on your iPad and select your Halloween event
Double-check the Chroma Key option is checked and the backdrops you've uploaded are there.
That's it! You're ready to take a test shot or two. 👻📸
Having An Issue With Your Halloween Photo Booth Backdrops?
We've designed the Simple Booth platform to be user-friendly and intuitive to use. But in the off chance you're running into an issue getting your green screen backdrops set up, here are two resources we recommend checking:
Halloween Backdrops, Overlays, & Props–Oh, My!
Just in case using a Halloween inspired backdrop with your Simple Booth wasn't enough, take advantage of the props we've designed or add your own custom digital props.
In honor of Halloween, we made some especially spooky props. You can find them in the Simple Booth HALO app already. So, the only thing you'll need to do to use these at your Halloween activation is to select them in the app.
Just navigate to the Props section in the Simple Booth HALO 2 app and click on Browse Packs–it's outlined in red in the screengrab below and too the left.
On the next screen, select Halloween Party. Then you're free to select as many as the props as you'd like.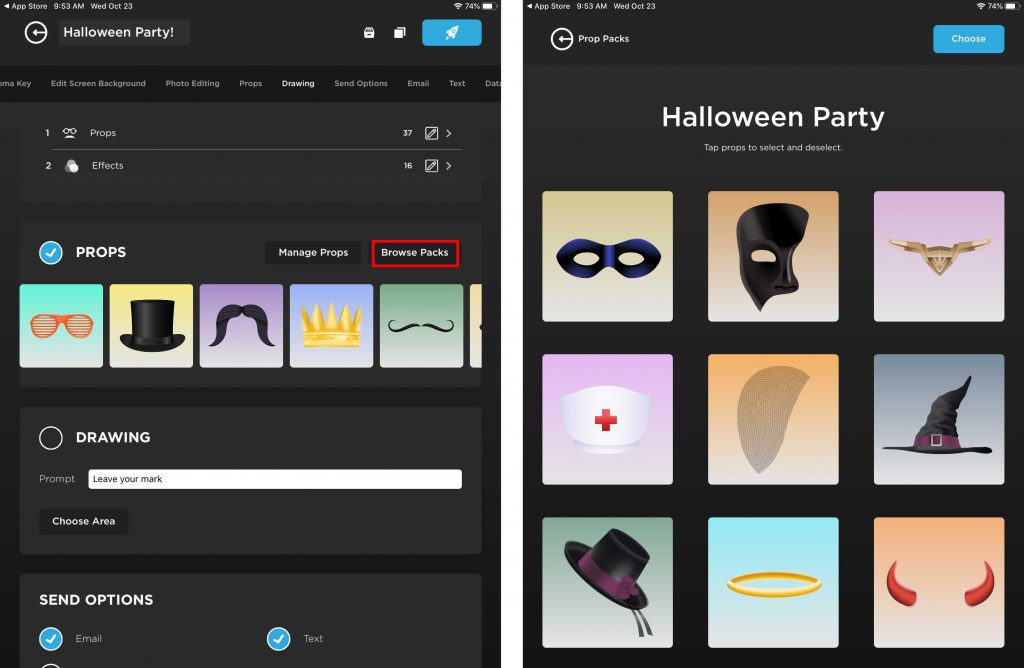 Of course, the standard props included in the Simple Booth app could all work for Halloween too: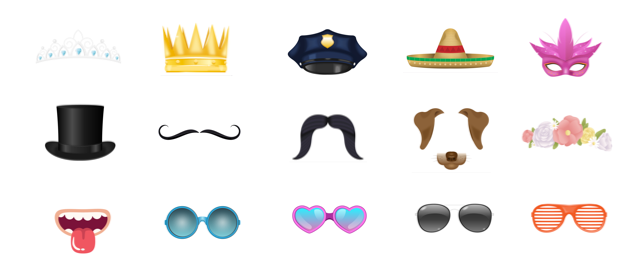 As always, you can add your logo or other overlays to your photos as well. It's a great way to build brand awareness, plus it takes your social photography marketing strategy to all-new heights.
While you're customizing your overlays, don't forget to check out the Halloween themes we've created as well. They're also available in the app. Browse through them in the Themes section and select your favorite.
The themes transform the start screen as well as provide an overlay on the images and GIFs.
Alright, we'll leave you to it! #HappyHALOween from all of us at Simple Booth! 🎃👻
Not a Simple Booth Subscriber? Contact us to unleash all the advanced marketing tools Simple Booth has to offer like green screen, custom overlays, and consumer analytics.