We never stop innovating or getting too comfortable with our products. We aim to deliver cutting-edge technology and design, making Simple Booth the world's leading photo booth platform. That's why today, we're proud to announce Green Screen as a new feature in the HALO app! Green screen, sometimes called chroma keying, is a special effect that lets you replace a physically green background with a digital image.
Most people associate this effect with blockbuster movies, but now you don't need to have a Hollywood-sized budget to join in on the fun. All you need is HALO and a green backdrop!
This brand new feature allows you to add up to 6 digital images directly into the HALO app through your online account. Then, photo booth users can choose one of the backgrounds and it will be superimposed behind them on the photos they take. They can even see a preview in real-time. Now you can have a branded backdrop for a business or at an event without the expense, time, and logistics of having a custom backdrop printed and shipped. Or you can get creative and have fun using unique photos from far-out places. Inexpensive green screen backdrops to use with this feature can easily be purchased online.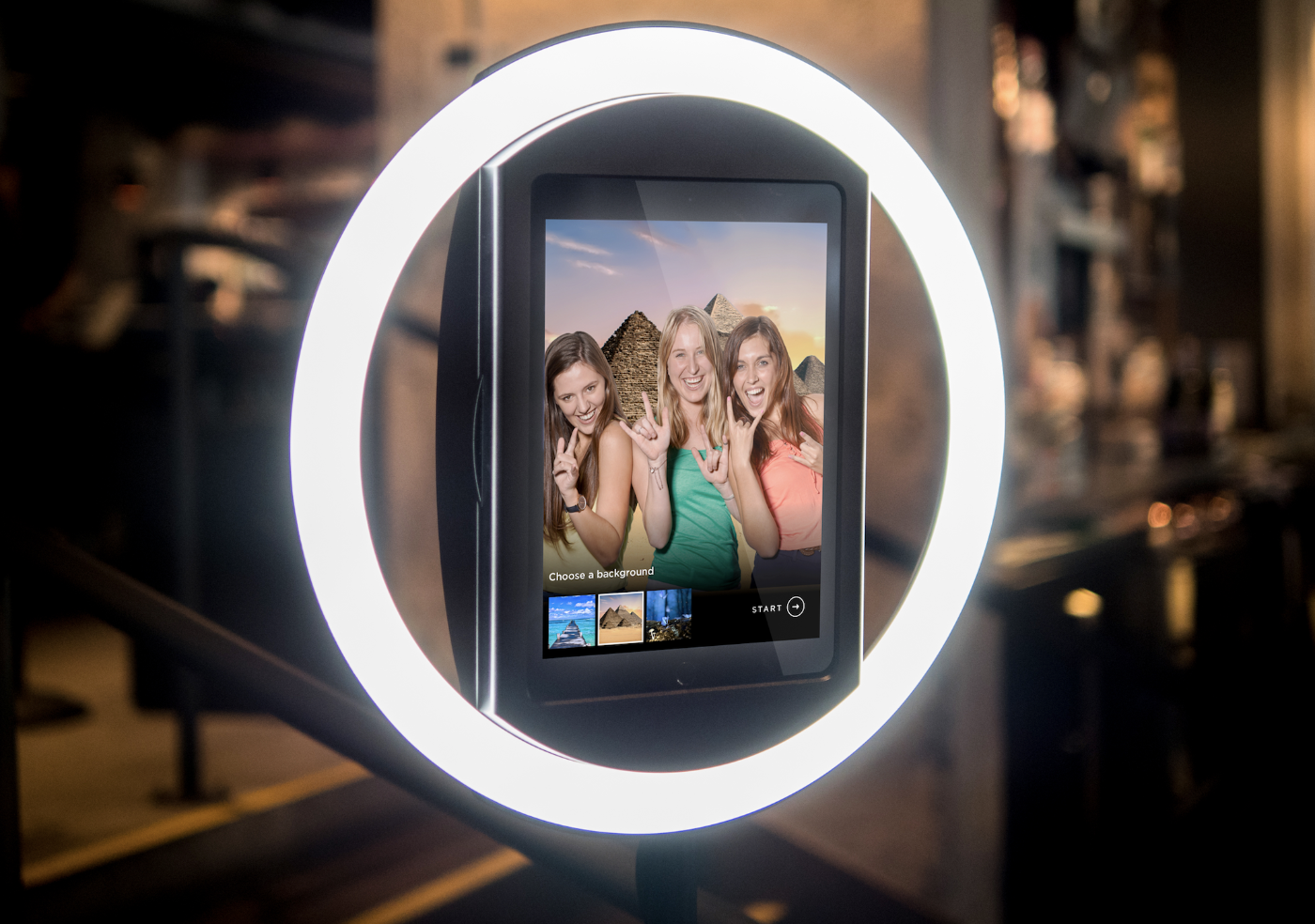 As you can imagine, the possibilities are endless. With a green screen, you're able to choose from any digital photo available, or create your own. You can find many free images on websites such as Pexels.com and Pixabay.com, or you can upload your own. Our team is excited to have this feature available for you just in time for the holidays. Take your guests on a trip to the North Pole for a corporate party, perhaps?
Interested in utilizing our services for your event? Check out our Rentals Page or get in touch with our Sales Team to purchase your own!