Every startup has defining moments that make it what it is. They shape the vision, products, culture and ultimate success of the venture. They are the big things that you either get really right or really wrong and change everything.
Today we are launching our new blog because we want to share these important moments with you as they happen.
Everything up until this point, however, has been wildly under-documented! It's time we open up the vault and share with you how we got started and where we want to go.
We came from the event industry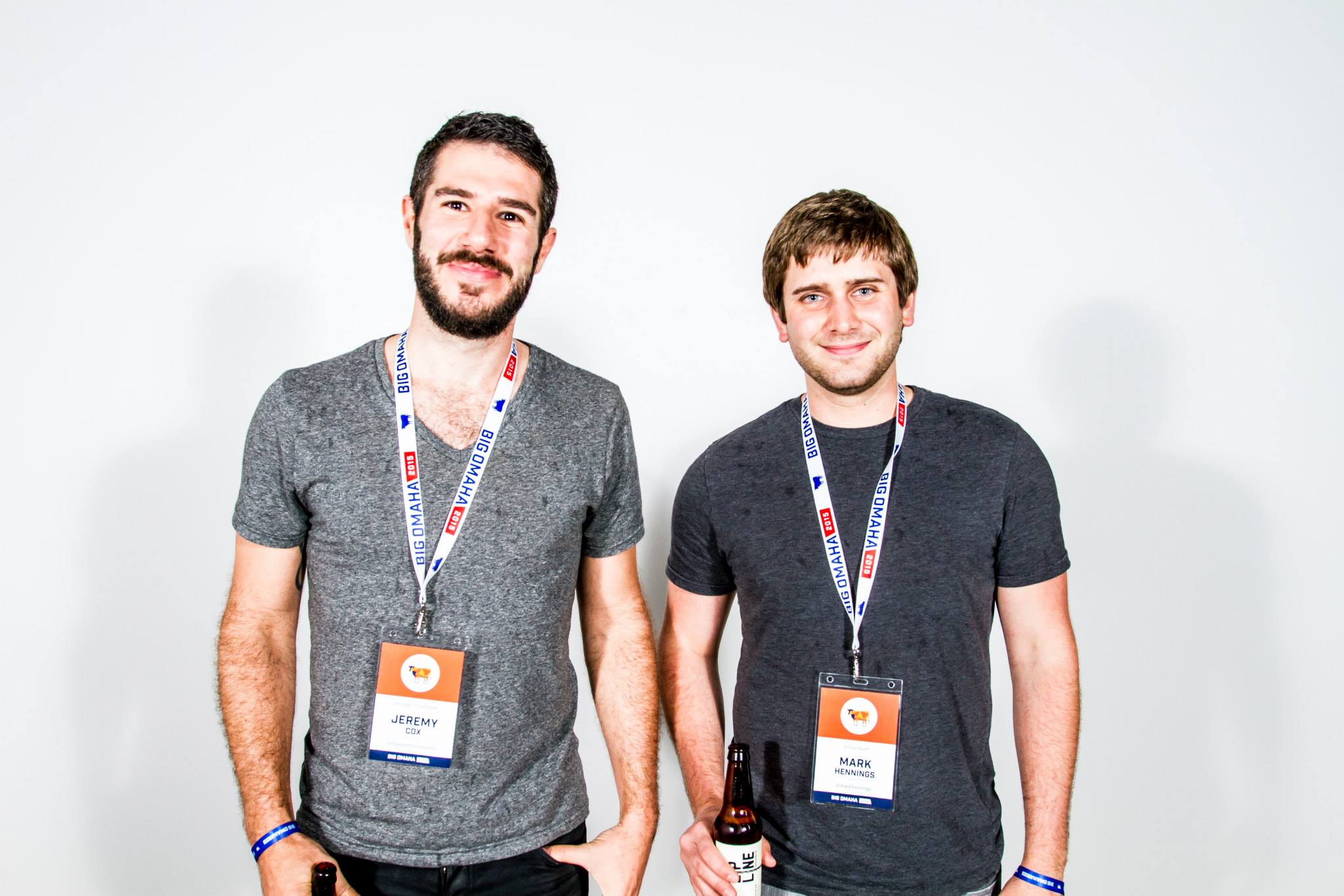 Before Simple Booth was conceptualized, co-founders Mark Hennings and Jeremy Cox worked events every weekend. Mark filmed weddings out of Omaha, NE while Jeremy moonlighted as a DJ in Austin, TX. They put their time in at countless weddings and corporate events.
In 2012, Mark was asked by a friend to set up a photo booth for an entrepreneurship after-party. Not knowing much about photo booths, he accepted the challenge with the idea to set something up using an iPad that would enable social sharing right away. Mark went to the App Store to find an app to use for a social sharing kiosk and found an iPad app that worked…but it wasn't ideal.
The party, however, was a huge success. Everyone loved seeing their images right away and being able to share them, even though they needed hand-holding to navigate the app. Mark saw instant potential and decided to dive in to make an app for the perfect photo booth sharing experience.
Back in Texas, Jeremy was working hard running events for his business. He loved using photo booths and saw an opportunity to make them super social and interactive. He researched and experimented with many different options until he finally found Simple Booth on the App Store. It was a perfect fit for the vision he had and he decided to design his own hardware to go with it.
An app was born
In 2013 Simple Booth was a two-man operation. There was Mark Hennings, a college student turned wedding videographer turned app developer learning how to code apps from tutorials online. There was also Alex Kirts, a print designer taking his first stab at an app user interface.
With hard work, a bit of luck and a lot of trial and error, they released Simple Booth Event Edition (now Simple Booth Classic). There were other photo booth apps on the App Store at the time, but they were primarily loaded with goofy effects and built for personal use only. Simple Booth was one of the first that was designed for modern, live events. It delivered what what we called "the real photo booth experience on an iPad."
Simple Booth was the first live event photo app to achieve widespread popularity. In late 2013 it was clear to be a smash hit with consumers when Mark and Alex posted a video on how to set up a photo booth in minutes. The video started getting over 500 views per day. Customers started calling and Mark's wife Stacy joined the team to provide great customer support.
The small team kept building new features and iterating on the user interface until in 2014 they could release a pro version of the app that businesses would use.
Founders united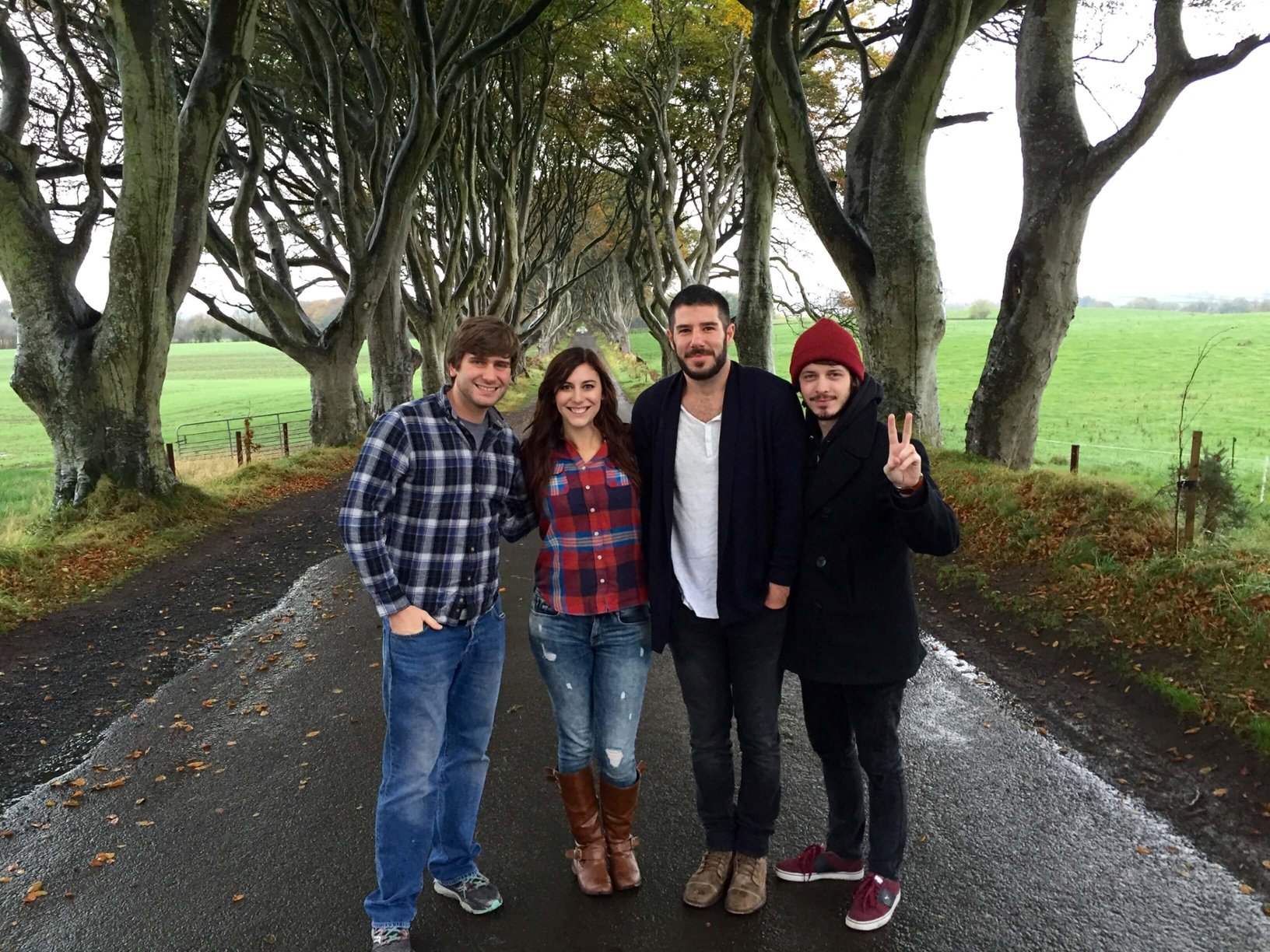 Then came a key moment.
Jeremy Cox had discovered Simple Booth Pro Edition on the App Store and decided to use it for his photo booth rental business. However, he wanted to expand the vision of what you could do with the photos by collecting them in online galleries that guests could view instantly on their phones.
Jeremy paid Mark to hack together a working gallery prototype. The idea of being able to view photos from the event you're at in real-time captivated Jeremy and he quickly convinced Mark of how awesome it could be.
Meanwhile, Mark started to research how he could provide a hardware solution in addition to software for customers. Finally, in the fall of 2014, Mark and Jeremy met face-to-face in Denver during CHIVE Fest, an event that Jeremy had been hired to set up his GIF booth for. He hinted that he had some hardware to discuss with Mark.
That weekend, Mark got to see what would become the HALO hardware.
Mark and Jeremy hit if off and knew that they had to put their ideas and creations together.
Going mainstream
After the launch of the iPad Air 2, we came across a delightful surprise. The iPad displays in retail stores had a looped video of different apps in action. Simple Booth Event Edition was one of those featured apps. You could find Simple Booth in almost every Apple Store in the US! It was in mobile carrier locations like Verizon, too, all the way through the end of the year.
Everyone involved in Simple Booth was thrilled and honored to have their creative use of the iPad and app design recognized by Apple in such a prominent way. We never properly bragged about it, so here we go… it was awesome.
We started selling our first ever hardware units in the spring of 2015. It was the beginning of a great union between hardware and apps for a complete photo booth experience.
Building the web platform
In the summer, we decided we would need to build more web tools to offer a seamless experience for guests and the event hosts. We started developing a backend web system to make our dreams a reality.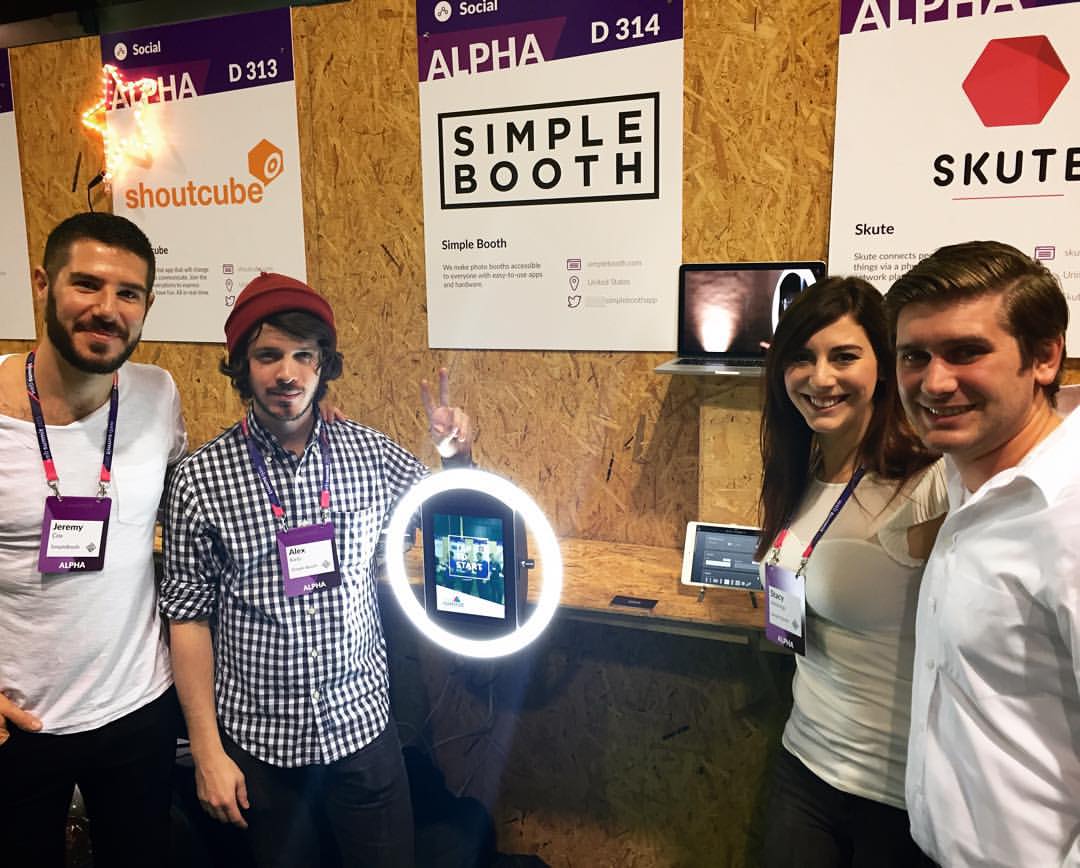 We debuted our platform at Web Summit in Dublin. It was there that we met the son of the family that originally invested in London's first photo booths! We only had a brief time with him, but it was a meaningful opportunity to make a connection to the origin story of photo booths while we were working so hard on the industry's future.
At the beginning of 2016 we publicly launched the HALO subscription service with online galleries, text messaging, data capture, and other cloud features.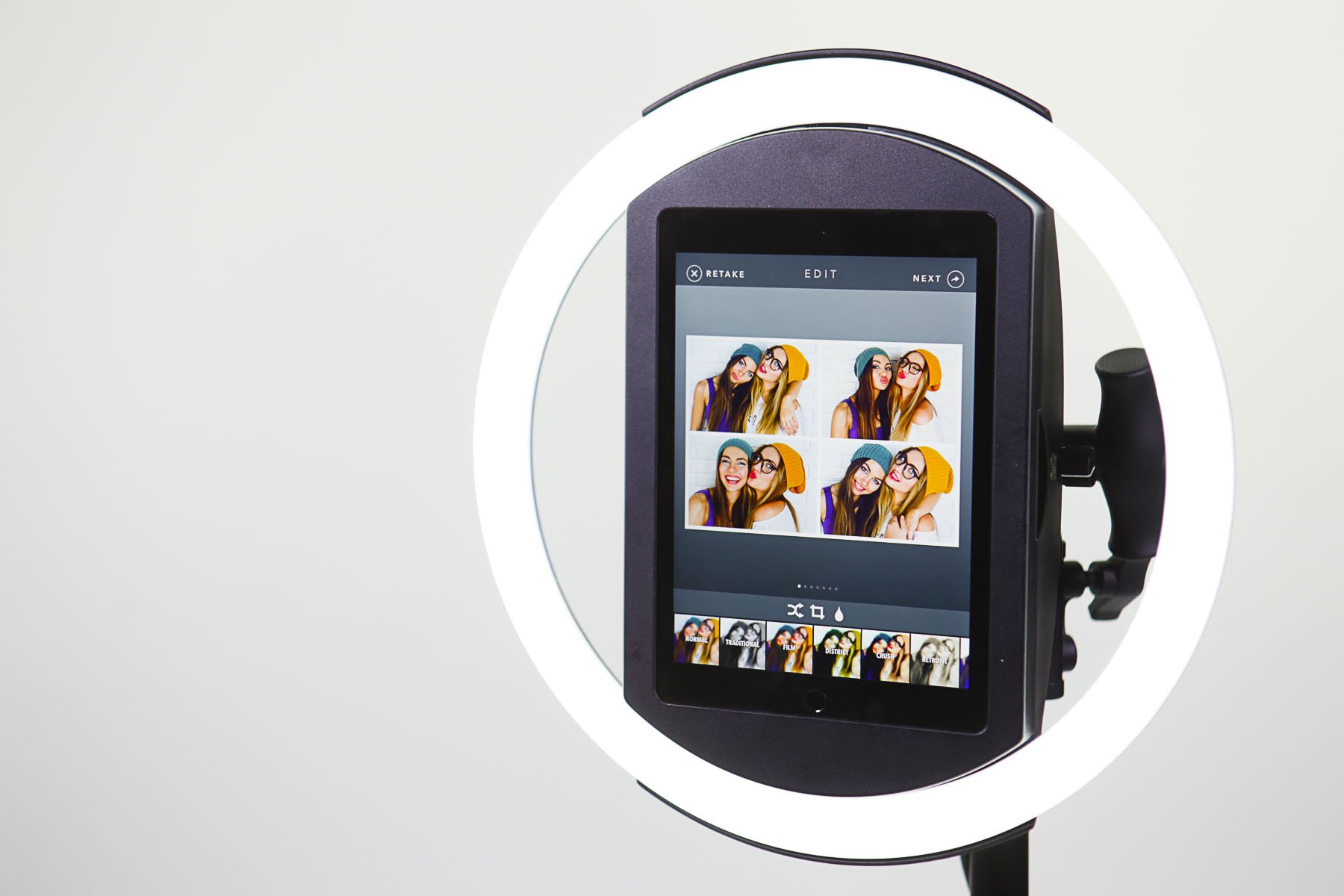 Since then, Simple Booth has been focusing on building out a core team of talented designers and developers. We grew in 2016 from 5 people to over 14! We are making our products more scalable, useable, and increasing the capabilities of what our team can accomplish.
We had our first team retreat in Lake Tahoe in July, 2016 and a second one in Austin, TX in October. Just recently we also opened our first offices in both Austin and Denver.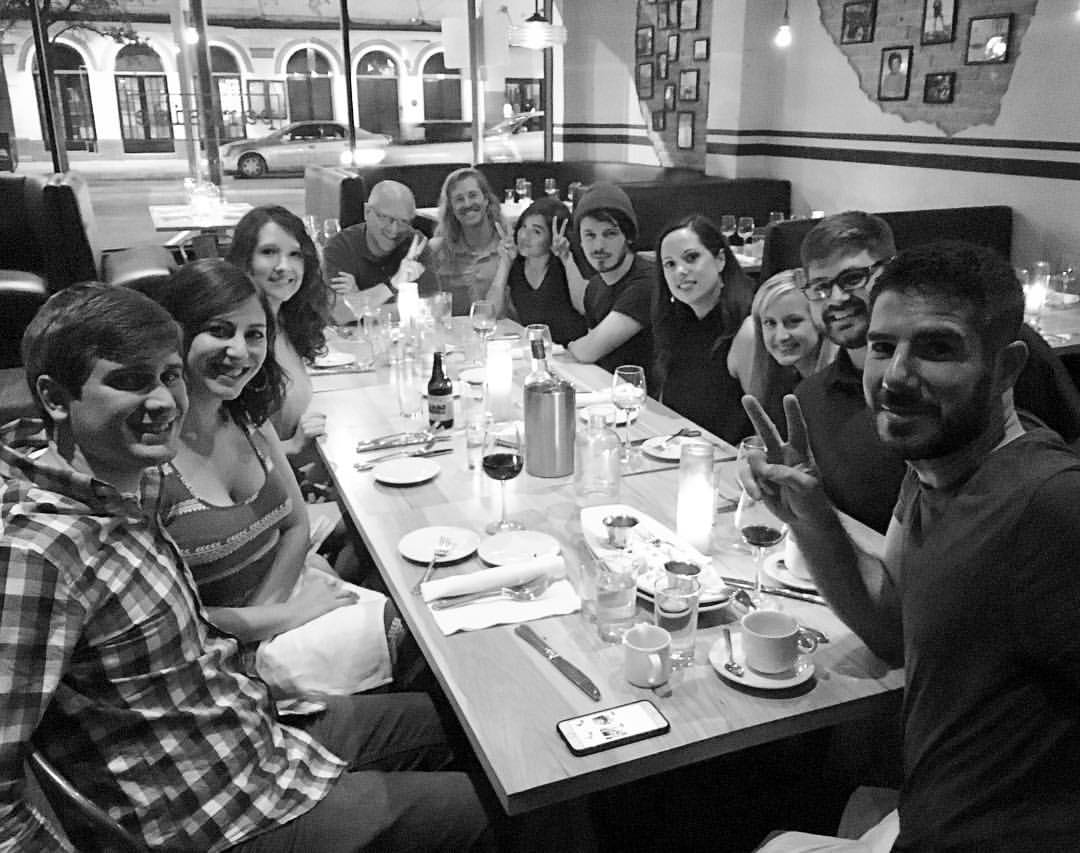 Gearing up for big changes
As a team we are rallied around our shared vision for the future. Our mission is to deliver fun and convenient photo experiences to people in their everyday lives. We plan to bring new products to market that will completely change the way people see photo booths.
We can't wait to show them to you.