Last night a new episode of Bar Rescue aired, featuring the Simple Booth HALO® photo booth as a key tool to revitalize the Kiva Lounge & Bar in San Marcos, Texas.
San Marcos is a college town located between Austin and San Antonio with plenty of bars to choose from.
To be successful this should be a fun, college party bar.

-Jon Taffer
The problem Jon Taffer had to solve is how to make Kiva stand out from the crowd for a young demographic.
To do just that, Jon installed a photo booth in a prominent location and commissioned artwork for a selfie wall backdrop to ensure instagrammable photos for years to come.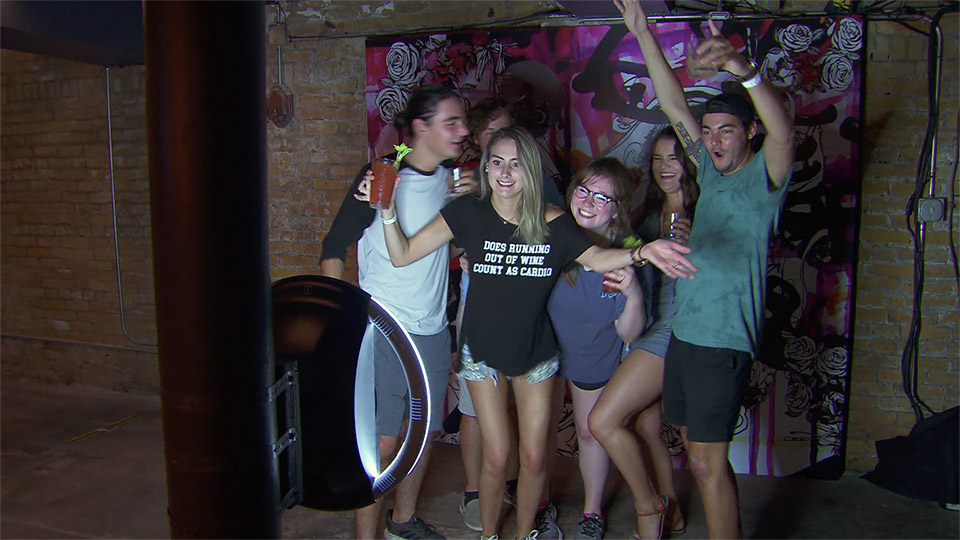 Why Simple Booth?
Our HALO hardware is sleek and minimalistic, easily fitting into a bar environment with limited space. Its glowing ring light attracts people to capture selfies and share photos or animated GIFs.

The Simple Booth platform is designed to get your photo onto your phone as quickly as possible and then share the photos in real-time. For a bar, that means traction on social media every night!
Kiva isn't the first bar to turn things upside down by installing a photo booth. We've established a track record of making bars stand out and grow their business with HALO.
Simple Booth helps businesses of all shapes and sizes move the needle by creating fun photo experiences for their customers.