Small businesses are having to change and adapt at a record pace during the COVID-19 pandemic.
Our co-founder, Mark Hennings, was picking up carryout from a favorite local restaurant when he noticed how confusing a brand new process was for customers. Essential businesses need an attention-grabbing way to communicate new processes to customers. After a bit of research, Mark discovered that many states are requiring essential businesses to put up new signs to address coronavirus concerns.
But what small business owner wants to deal with the hassle of procuring new printed signed right now? Plus, printed signs could become obsolete as state signage requirements change.
The team at Simple Booth set out to build the Essential Signage app for iPad in just one week. Essential Signage is a simple way for essential businesses like restaurants and grocery stores to display digital signage in the age of coronavirus.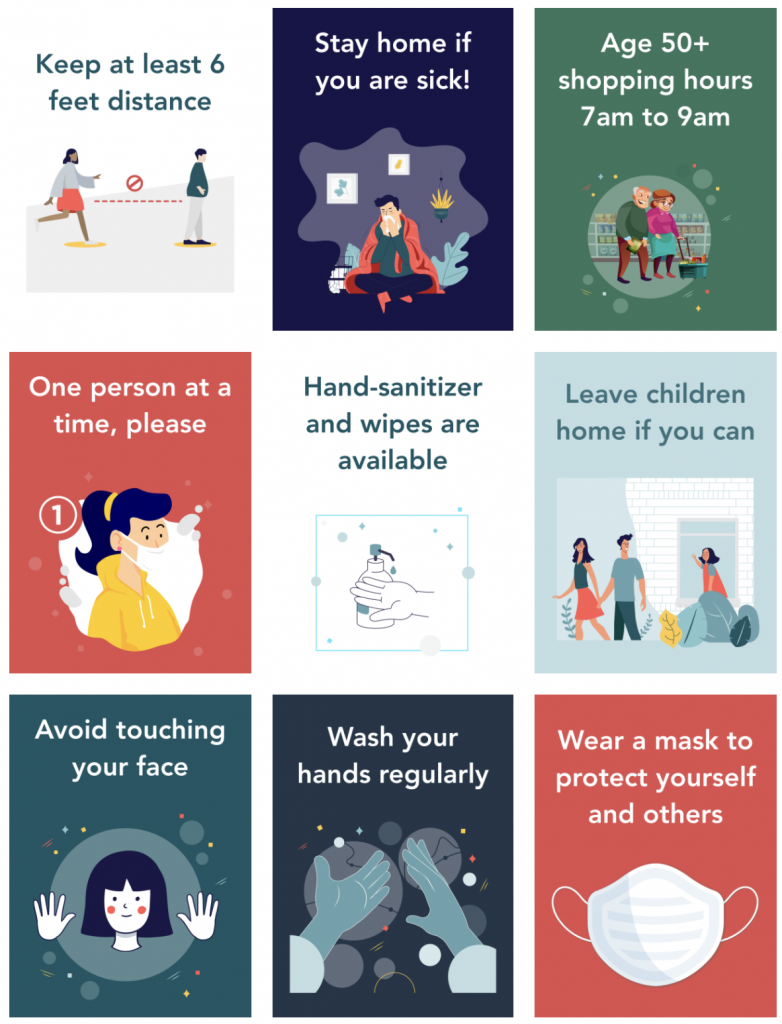 The app comes with 11 original, illustrated slides that can be fully customized. All you need to get started is an iPad and a stand.

Let us know what you think. Send your ideas to info@simplebooth.com and we can keep making it better!