We're bringing augmented reality to iPad photo booths in an exciting way with the new Digital Props feature. Who wants to clean up a messy props table (think: boa feathers everywhere) when you can have fun, beautiful props on screen that never get lost or stolen?
Here's how it works.
Simple Booth finds all the unique faces in a photo and then lets guests drag and drop their favorite props to each face, placing them automatically in every frame.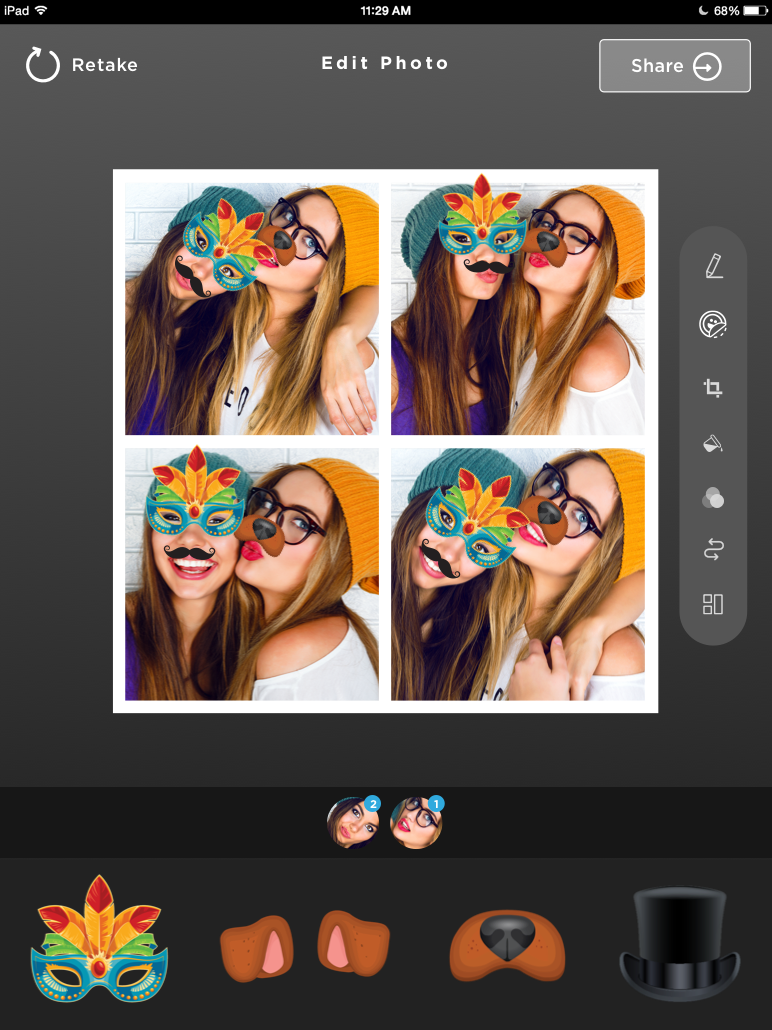 Props can be things like mustaches, glasses, hats, beards, bowties or noses that go on the face. Digital Props work with everything: single photos, multi-frame layouts and animated GIFs!
Your guests can get creative, mixing and matching different props to try on. Separate faces get to wear their own props, just like real photo booth props.
It's easy to remove props if you decide you don't want them on your face! Just tap on your face and remove the ones you don't want anymore.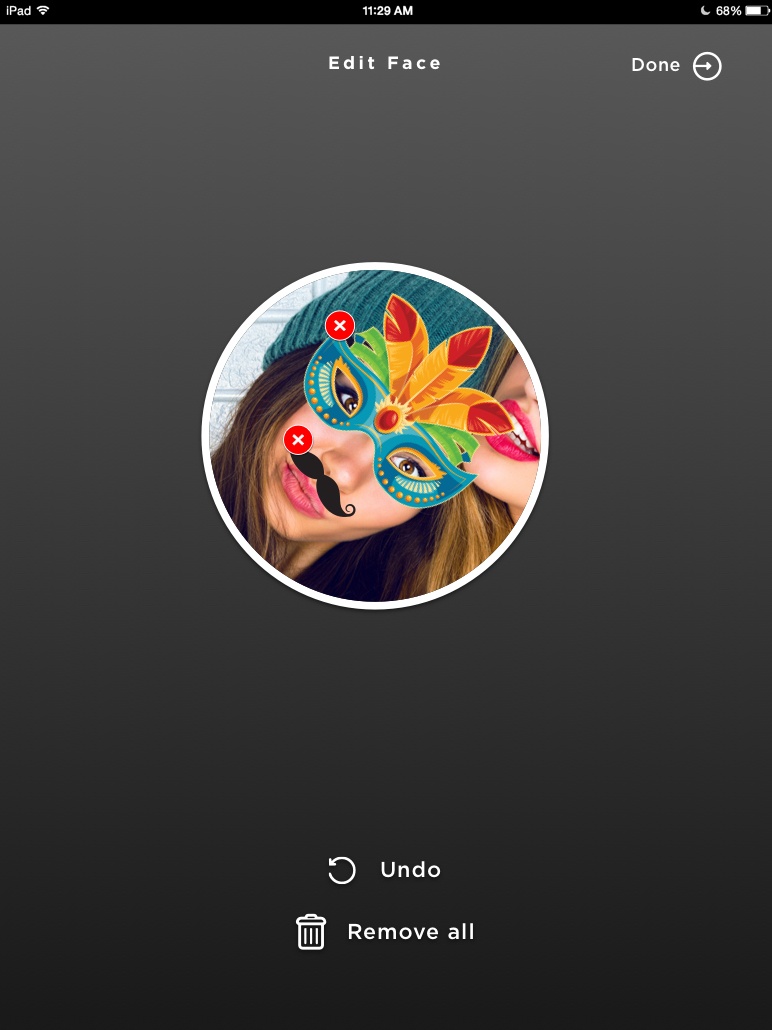 So what kind of props will you be able to use? We're designing a Classic Photo Booth Prop Pack for day one. Then we'll get to work creating other awesome themed Prop Packs that you can pick from for your event or activation. We'll keep coming out with new content and make it all available to buy, so you'll always have fun new choices.
Of course there will also be an option to design your own props! Props support animations, so you can make props that change from frame to frame if you want.
Plus, if you want to make a prop that doesn't belong on a face, you can create stickers that can be placed anywhere on the GIF or layout by the guest, and resized or scaled to taste.