Changing tastes and a flood of new technologies continue to change the Gen Z marketing game.
An effective marketing strategy to reach millennials from ten years ago will most likely not work for marketing to Gen Z. That's how short the shelf life for any given marketing strategy is today.
How can your business stay relevant youth culture and make sure to get a return on advertising dollars?
Adapt to the Experience Economy
The experience economy is the idea that experiences are becoming a primary driver for consumer behavior and decision-making. The concept itself was first introduced in 1970–since then it has exploded in popularity.
The internet, social media and constant connectivity through our mobile phones are all fueling the growth of the experience economy.
The effects of it are amplified for Gen Z because they have been born into it instead of slowly adopting new technology as it became available for older generations. The average child now gets their own smart phone at age 10 with the trend pointing younger and younger.
Ironically, young people spending more time on their phones actually increases the desire to get out and do things. This phenomenon is called Fear of Missing Out (FOMO). Rather than being on your phone and seeing the exciting things your friends are doing without you, Gen Z would rather be experiencing the real deal together.
An article from Eventbrite states that 8 in 10 young people attended or participated in a variety of live experiences in the past year, ranging from parties, concerts and festivals, to performing arts and sporting events.
69% of young people believe attending live events and experiences make them more connected to other people, the community, and the world.
It's time for your business to think about how Gen Z can experience your brand and adapt your marketing strategy to it.
Photo marketing is one answer
Marketing departments have started their dollars towards tools that can provide shareable experiences for their target audience.
Some of these tools, such as digital photo booths, allow companies to create a wildly different experience for people while also maintaining consistent branding and customizable content.
The W Hotel in Austin, TX has been using Simple Booth's HALO® photo booth near their bar and pool areas. They found that by having HALO, more of their guests were engaged at their activations and were eager to get photos.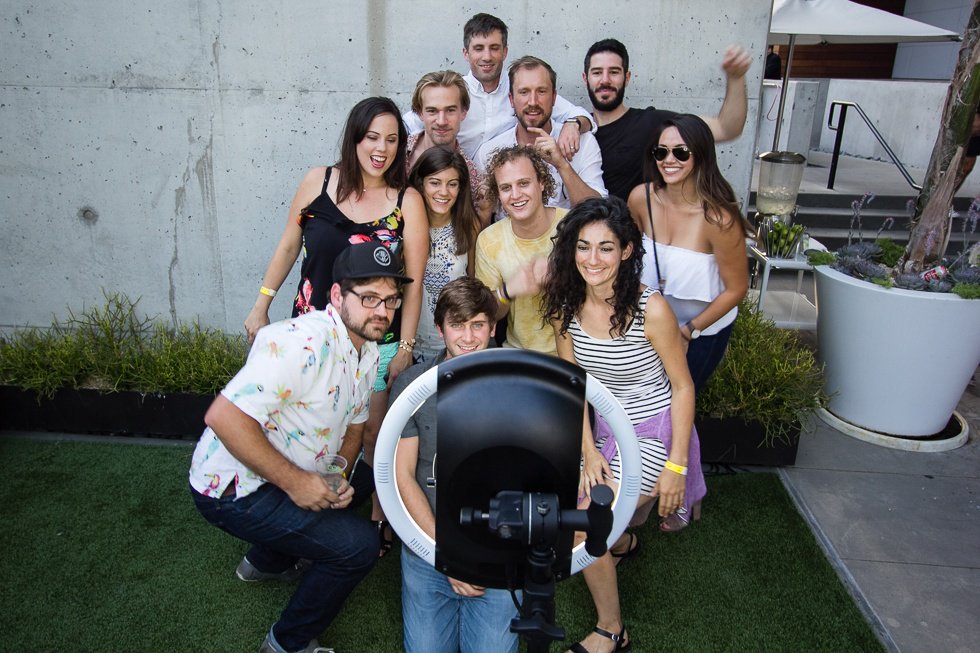 This type of advertisement is still fairly new to the market compared to conventional online advertising, yet it's more affordable and effective than traditional advertising methods.
Photo booths for business also create a win by successfully reaching people in all generations. They bring back memories for older generations and provide the entertainment and the experiential memories younger generations crave.
Talk about advertising dollars well spent!